Matthew McConaughey's Doritos Commercial Is Getting Mixed Reactions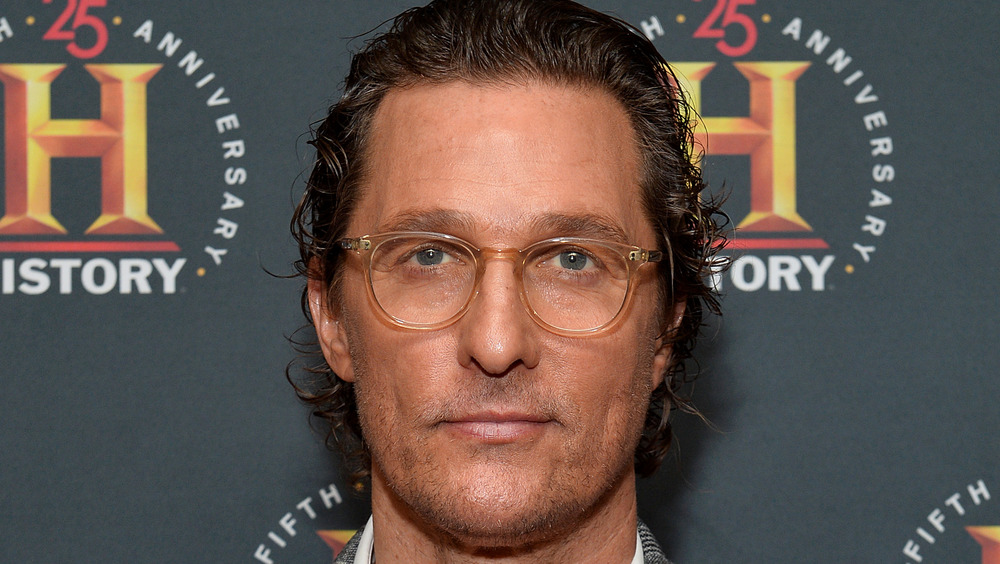 Noam Galai/Getty Images
There are two types of people watching Super Bowl LV on Feb. 7, 2021. Some are on the edge of their seats after every first down and tackle, while others have tuned in to watch the commercials and the Pepsi Halftime Show. Those in the latter group have lots of thoughts about what's happening off the field, including a Doritos commercial starring Matthew McConaughey, Jimmy Kimmel, and Mindy Kaling.
In the ad, which is titled "Flat Matthew," McConaughey appears as a dimensionally challenged version of himself who struggles to do basic activities like pick up a coffee and walk his dog. That is, until he gets his hands on a bag of Doritos 3D Crunch, and all is right in the world. Well, as right as the world can be when McConaughey is trapped inside a vending machine, anyway.
Unsurprisingly, McConaughey's existential crisis has fans divided. Is the commercial funny, or just plain silly? Here's what Twitter had to say.
Flat Matthew fell 'flat' with viewers
After "Flat Matthew" aired during the first quarter of Super Bowl LV, viewers were quick to weigh in, with many branding the commercial nightmarish and creepy. "The matthew mcconaughey flat stanley doritos commercial was the thing of nightmares & my life is worse for having witnessed it," one user wrote, while another called it, "Just. Creepy." "Paper Matthew will haunt my dreams for the rest of time," a third person chimed in, while more commenters called out the actor for his decision to appear in the ad in the first place. (To be fair, Matthew McConaughey is also known for his somewhat confusing Lincoln commercials, which feature him spouting cryptic poetry while driving the car.)
Despite the naysayers, many people found the Doritos ad to be "alright, alright, alright." That's because the spot featured humorous moments, for example, when Jimmy Kimmel asked McConaughey whether he'd traveled to the interview by car or by fax. "[You] got to admit, #flatmatthew was a little funny," someone tweeted, while another felt the commercial was "the best so far" and a first quarter winner. No matter what you thought about #flatmatthew, Doritos certainly knows how to get people talking.