Who Is The Swimmer In Toyota's Super Bowl Commercial?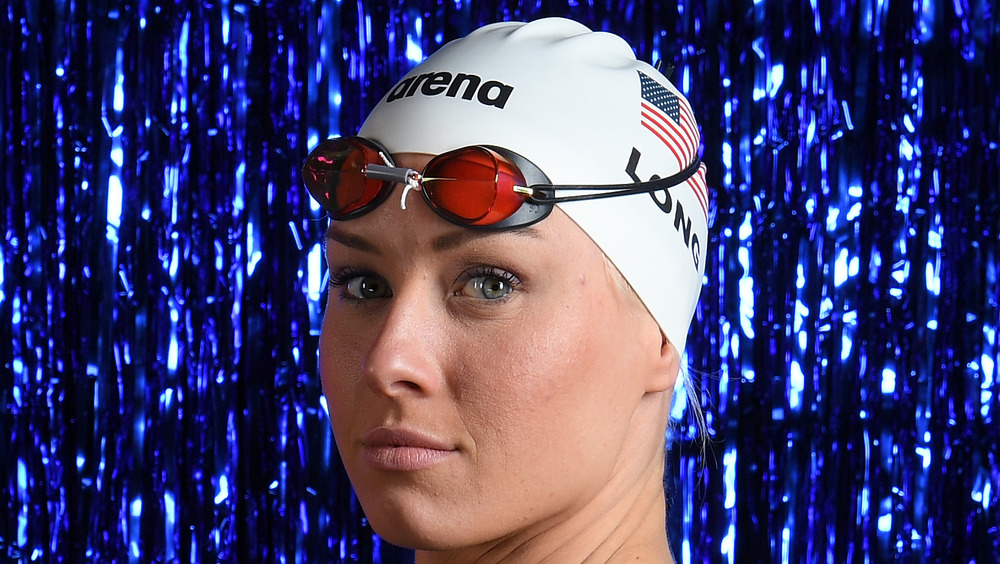 Harry How/Getty Images
If you were moved by the 2021 Toyota Super Bowl commercial, you are not alone. The spot, which didn't even mention cars, focused solely on Paralympic swimmer Jessica Long. The ad was a conceptual one, showing Long swimming alone in a dark pool, save for a desk sitting in the water with a woman behind the desk on a phone. In a voiceover, viewers hear a voice from the woman, who apparently works at an adoption agency, calling a "Mrs. Long" and telling her that they have found a child for her to adopt. The woman says the baby girl was born in Siberia with a rare condition that resulted in her legs being amputated. The screen then cuts to a little girl in a pool's locker room, suiting up, ready to go. This is meant to be a young Jessica. 
The woman at the desk says, "Her life won't be easy," to which Mrs. Long, Jessica's presumed mother, responds, "It won't be easy, but it will be amazing." 
Cut to triumphant shots of Jessica Long training, swimming, and eventually winning. It ends with a message about Toyota being a proud sponsor of Team USA. 
It was a powerful ad and might even be one of the most memorable Super Bowl commercials from the game in 2021. People were all about it on Twitter. One person summed it up in simple terms: "Ok, that Toyota adoption commercial. All the feels." They weren't wrong. If you don't know about Long, prepare to be impressed. 
Jessica Long's story is inspiring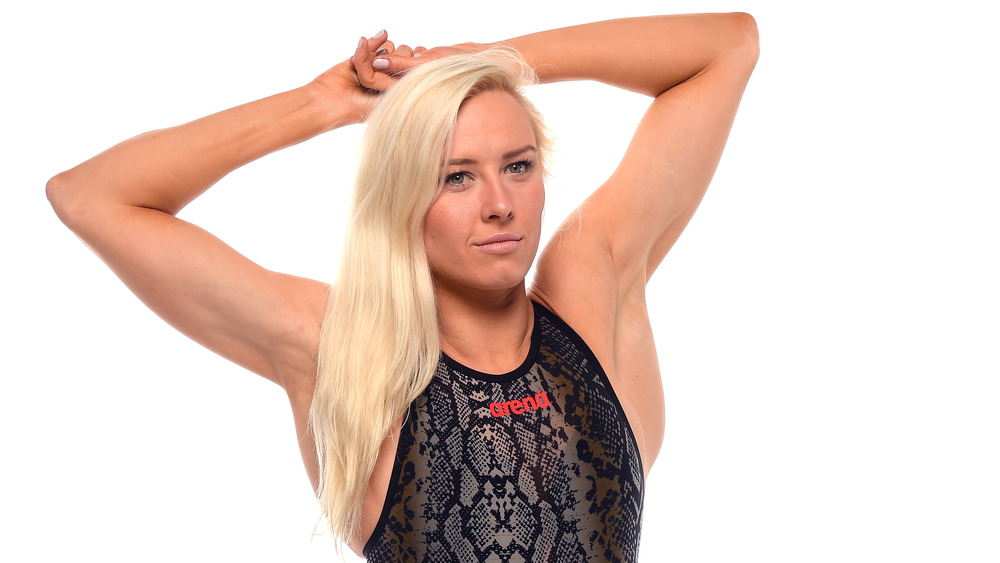 Harry How/Getty Images
Jessica Long competed in four Paralympics, making her grand entrance in the 2004 games in Athens, where she won three gold medals, per NBC Sports. She's won more than 23 medals to date, and is expected to compete in the Paralympic Games in Tokyo in 2021, where she will no doubt have legions of new fans after her Super Bowl spot. 
Long was adopted at 13 months old and raised in Baltimore. She was born with fibular hemimelia, the rare condition mentioned in the 2021 Toyota Super Bowl commercial, which meant that she had no ankles, heels, or other bones in her legs and feet. Just before she turned 2 years old, her legs were amputated below the knee. She has endured countless other surgeries to get to where she is now. At one point, Long also trained with iconic Team USA swimmer Michael Phelps. 
Jessica Long loved her Super Bowl debut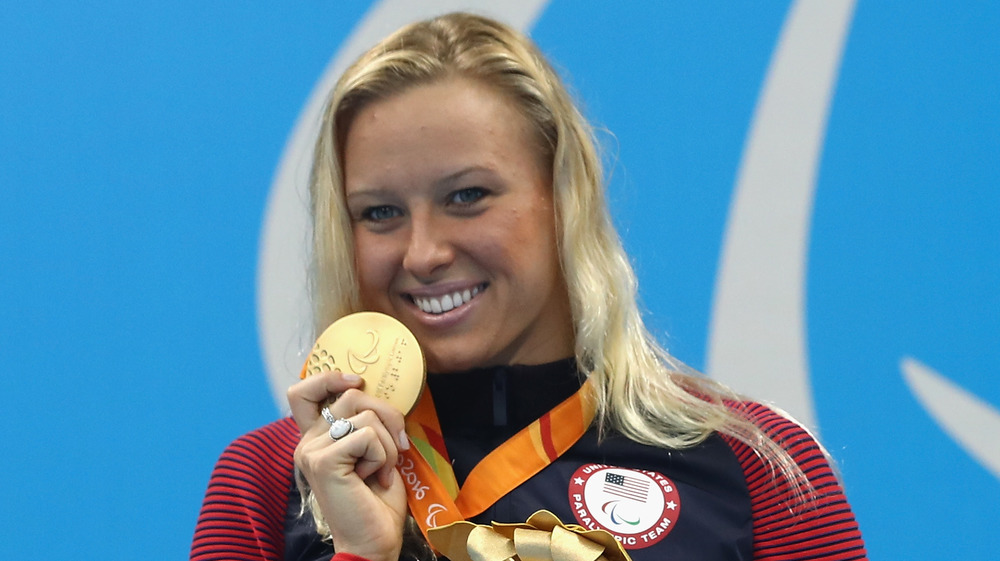 Buda Mendes/Getty Images
Jessica Long shared a long "thank you" message to her fans and to Toyota for featuring her in their 2021 Super Bowl commercial. She shared the clip on Instagram and captioned it: "This is so special to me because I don't think I would've ever imagined that me — a girl born with no legs and adopted from a Russian orphanage — would ever have this type of opportunity. Toyota was able to capture so beautifully the big moments, but also the small moments that are really important too. This process has reminded me that my parents wanted me truly and completely, and loved me even before my success." 
Long offered some added insight about the commercial: "Here you get to see little Jess for the first time, hands on her hips and joining her first swim team. The scene when little Jess swims under me and I swim over her — that's who I'm still swimming for — that little girl in the locker room who never gave up." 
With the Tokyo Paralympics scheduled for the summer of 2021 and a major Super Bowl commercial under her swim cap, Long is definitely poised to be everyone's new athletic fave and to raise awareness about adoption.