This Is How Much A Super Bowl Commercial Costs In 2021
It's no secret that the world finds itself in a much different state for the 2021 Super Bowl than it has in years past. Some brands opted out of advertising in the Super Bowl altogether (we're looking at you Coca-Cola, Hyundai, Olay, Avocados from Mexico, Little Caesars, and Ford, just to name a few, per New York Post). "There are some clients that are wary of doing an ad because of the mood of the country," one advertisement buyer told the Wall Street Journal.
Still, others resolved to press on and were left to think long and hard about the vibe their commercial should give off during such a tumultuous time in history. Many advertisers decided to provide Super Bowl viewers with a bit of escapism during a time when they need it most. "People want to laugh and they want to feel normal again," explained Susan Credle, the global chief creative officer at Interpublic Group of Cos.' FCB.
And while that's all well and good, one must also factor in the expense these companies incur while aiming to make the masses feel "normal again" and simultaneously peddling their latest and greatest product. So what does it cost for big-time brands to provide a little "relief" to their target audience in the year 2021? LOTS. Keep reading after the jump to find out just how much!
Some brands are opting to advertise in the Super Bowl for the first time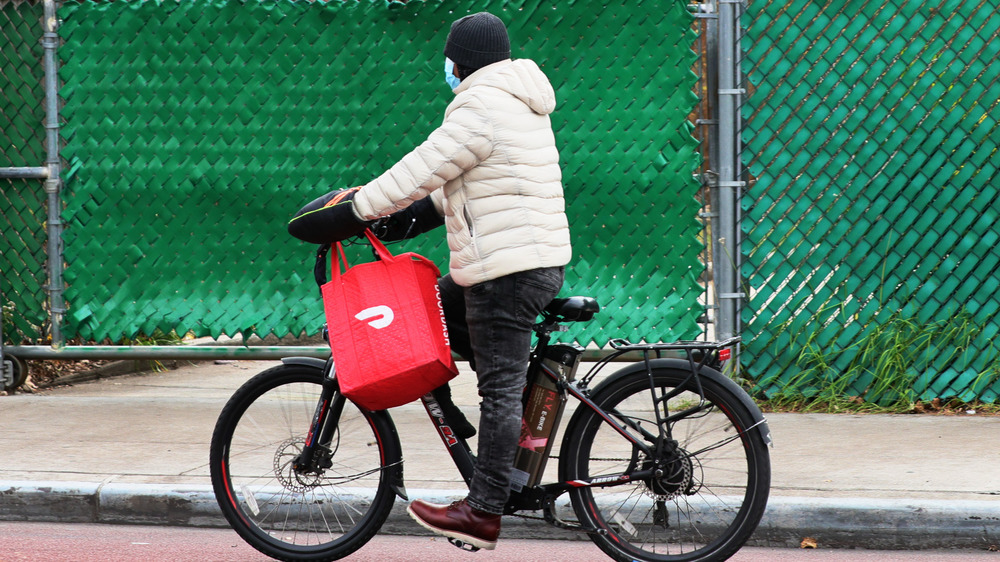 Michael M. Santiago/Getty Images
As reported by USA Today, companies can expect to pony up anywhere from $5.5 million to $6.5 million for an average 30-second Super Bowl commercial. Let that sink in! But there have been rumors of some companies sliding in commercials where they might otherwise not have, had this year's Super Bowl not taken place during a pandemic.
As reported by AdWeek, Scotts Miracle-Gro opted to run their very first Super Bowl commercial this year after receiving a spot at a discounted rate of $5.5 million. According to the company's CEO Jim Hagedorn, they have decided to strike while the iron is hot. "We got about 20 million new customers in Covid time last year and the goal is to keep them and grow the market. We think we can do that, and the Super Bowl is a part of the reach we want — to reach out to people who were in and convince them to stay in."
Another Super Bowl newbie: DoorDash. Traditionally a food delivery brand, the company opted to expand their services amidst the global pandemic. And now they plan to roll out their campaign for all of the world to see — all while watching the Super Bowl, per MarketingDive. In an act of corporate social responsibility the company also vowed to give $1 for every order placed on Super Bowl Sunday to Sesame Workshop, a nonprofit educational charity responsible for the popular children's show, Sesame Street.