What Patrick Mahomes' Fiancee Just Said About His Huge Loss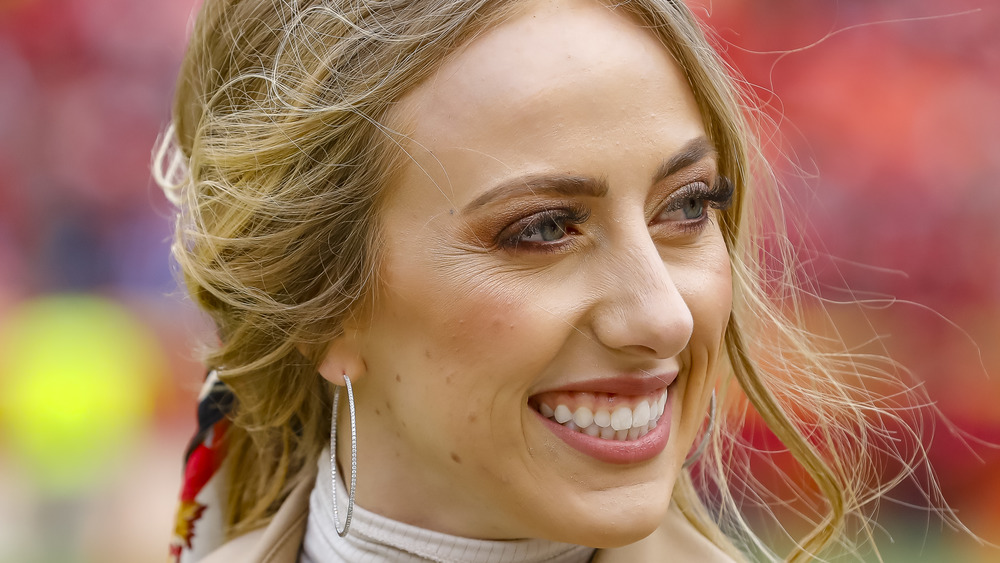 David Eulitt/Getty Images
Although Patrick Mahomes' dreams of two consecutive Super Bowl wins might not have come to pass — his team, the Kansas City Chiefs, lost the championship game to Tom Brady and the Tampa Bay Buccaneers 31-9 on Feb. 7, 2021 — the 25-year-old quarterback has plenty of other accomplishments of which he should be proud. Not only did Mahomes lead his team to Super Bowl victory against the San Francisco 49ers in 2020, but the Texas Tech University alum also achieved multiple personal milestones on his path to stardom.
In September 2020, on the same day Mahomes received his Super Bowl LIV championship ring, the NFL star doled out some diamonds of his own when he proposed to his longtime girlfriend, personal trainer Brittany Matthews (per Sports Illustrated). "#RingSZN," he captioned an Instagram post announcing the happy news. Matthews shared her own Instagram post, writing, "On a day that was meant to celebrate you, you turned it into celebrating us. It's always us, it's always you and me."
Shortly thereafter, the high school sweethearts announced they were expecting their first child together, a daughter. "Mom & Dad, taking a small detour to the wedding," Matthews captioned a photo of her and Mahomes holding the sonogram. With so much love between the two, it's no wonder that Matthews took to Twitter to share words of love and support for her man in his time of disappointment and dismay.
Brittany Matthews will be 'forever proud' of Patrick Mahomes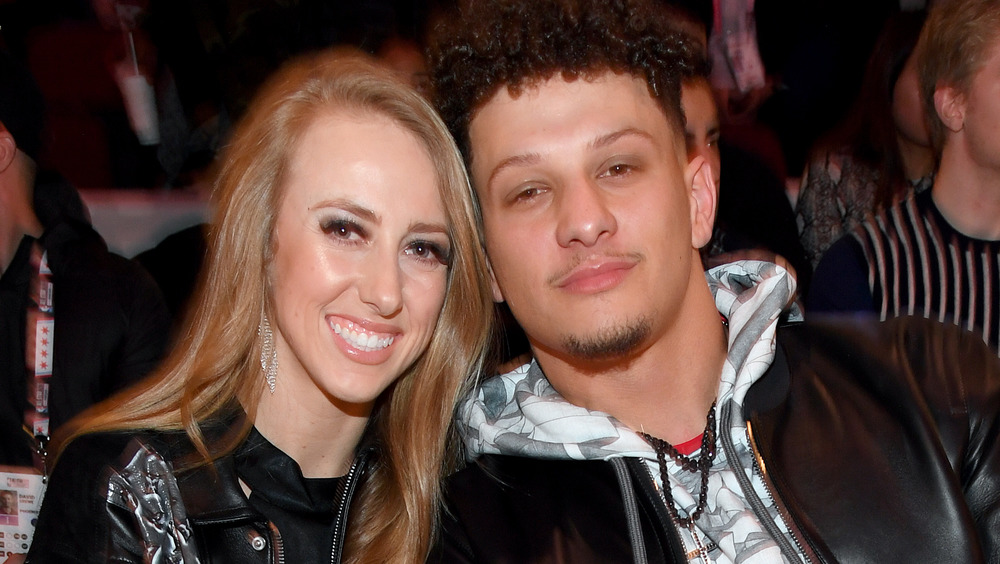 Kevin Mazur/Getty Images
As Super Bowl LV came to an end, and Patrick Mahomes and the Kansas City Chiefs left the field after their unfortunate 31-9 loss to the Tampa Bay Buccaneers, Mahomes' fiancee took to Twitter to praise the star quarterback for always bringing his A-game. "Not how we wanted it to end, but 15 played his heart out and I'm always and forever proud of him in everything he does!" Brittany Matthews posted just moments after the game was called. "Now let's have a baby."
Now that the football season has wrapped, Mahomes and Matthews, who have been together for eight years and counting, can focus their complete attention on the impending arrival of their baby girl. And, as Mahomes told the Kansas City Star on Feb. 3, 2021, that day could come anytime now. "I'm not supposed to tell, but it's coming up pretty quickly," Mahomes revealed during a news conference, noting that he and Matthews are "extremely ready" and "excited."
"We have all the things planned out and every single gadget and tool you can have to be great parents," he added. "But at this I'm trying to tell her to hold off until after the game. But whenever it happens it happens. But we can wait till maybe a few weeks after the game, that would probably be ideal." When Baby Girl Mahomes does finally make an appearance, we are sure she will grow up to be equally as proud of her talented father as her mother already is!