The Weeknd's Super Bowl Show Memes Are Blowing Up Twitter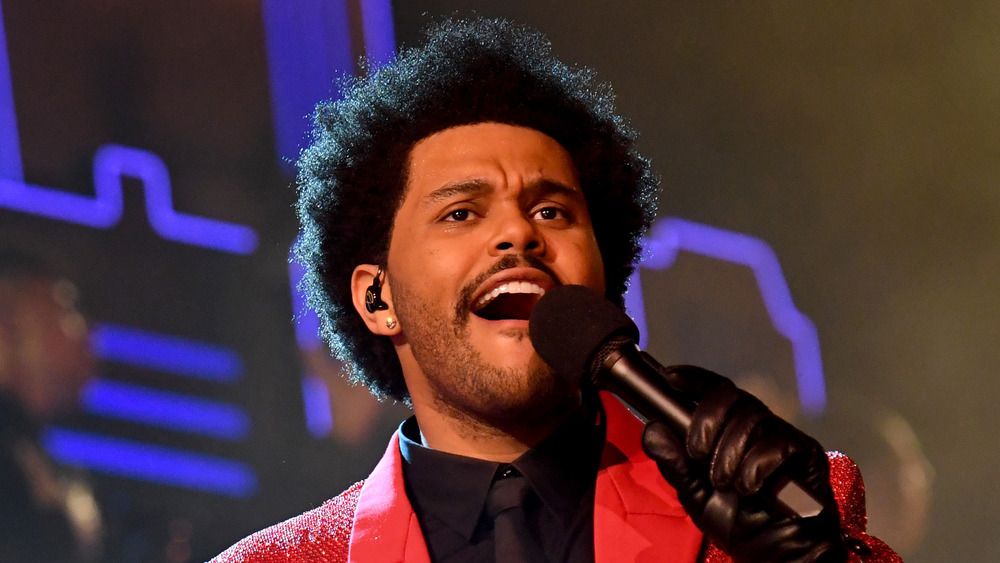 Kevin Mazur/Getty Images
This year's Super Bowl was definitely one to remember thanks to The Weeknd. The "Blinding Lights" singer, whose real name is Abel Tesfaye, created a memorable halftime show unlike anything we've seen in years past, starting with his set.
While we're used to seeing fans storm the field as the hottest acts pump up the crowd, The Weeknd took a different approach this year that was a little safer considering the ongoing coronavirus pandemic. Instead, The Weeknd took his set to the bleachers, where he performed inside and on top of an elaborate display. However, the most talked-about part of his performance was when the artist took cameras inside of the structure to reveal a sort of house of mirrors where he appeared to be disoriented as a part of his act. Although looking dazed and confused seemed to go along with his performance, fans were quick to screenshot and make the moment go viral.
Despite the highly talked-about moment, The Weeknd wanted his performance to be an experience for absolutely everyone to enjoy. "We've been really focusing on dialing in on the fans at home and making performances a cinematic experience, and we want to do that with the Super Bowl," The Weeknd, who spent $7 million of his own money on the performance, told reporters, per Page Six. "We wanted to do something that we've never done before." It looks like he can call his halftime show a mission accomplished. Keep scrolling to see what people are saying.
The Weeknd's confused expression was too relatable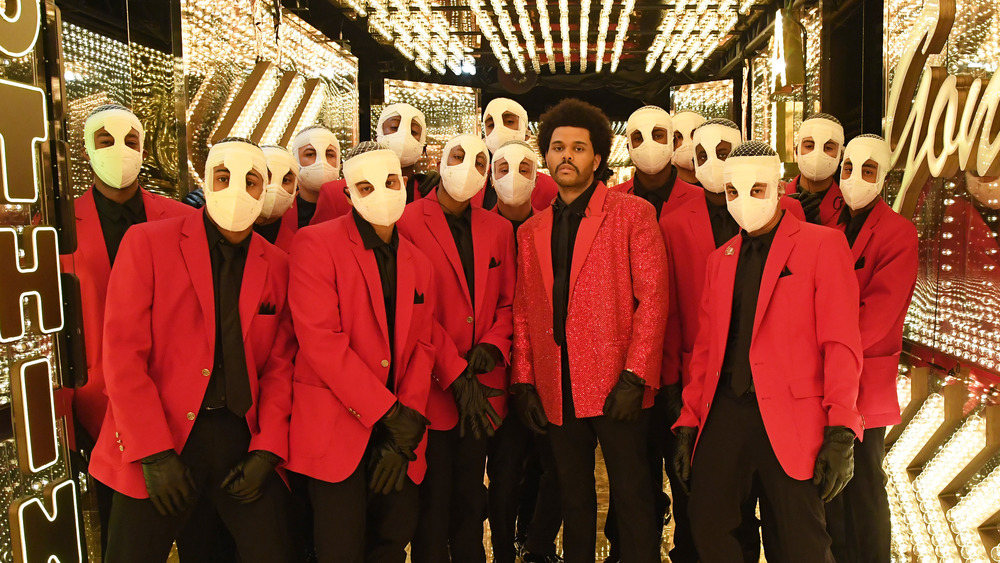 Kevin Mazur/Getty Images
Although The Weeknd wanted to give the people something new to talk about, it looks like fans have fixated on his confused and relatable expression during the house of mirrors portion of his performance. "This is what my Snapchat on a night out looks like #PepsiHalftime," one person tweeted with photos of the artist seemingly filming his set in selfie mode. Others chimed in, writing what the moment looked like to them, with another tweeting, "Me: running to the microwave to check my pizza rolls #TheWeekend #SuperBowl." Similar tweets had other points of view, with one reading, "POV: you're eye-to-eye with a gold fish #SuperBowl #TheWeeknd."
As some fans were fixated on The Weeknd's expression during the segment, others pointed out how he walked through the set appearing to be on the search for something of importance. "Me, looking for my phone when it was in my pants' pocket the entire time. #SuperBowl #TheWeeknd," one person wrote with a GIF of The Weeknd seemingly on a hunt. "8 year old me looking through the aisles for my mom at Walmart #SuperBowl #Abel #TheWeeknd," another added, while someone else said, "Me trying to find my keys when I'm already running late. 😂 #TheWeeknd #SBLV." 
Of course, we can't forget the other memorable moments of his performance, like when hundreds of dancers took the field dressed as the artist with their faces bandaged, mimicking a theme we've been seeing throughout his After Hours album promo.
Fans were quick to praise the performance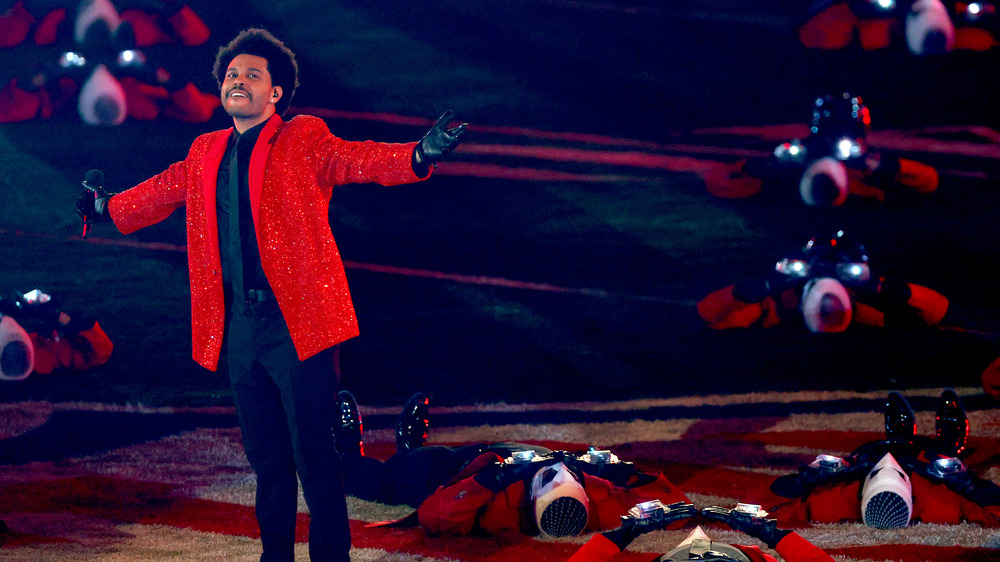 Kevin C. Cox/Getty Images
Despite some poking fun at The Weeknd, others were impressed with his innovative set design and performance. "Kudos to The Weeknd for being able to be creative in that way, and bringing life to that field," a source told Page Six. "Even if you can't have it on the field, there will still be the excitement of being in a seat and being able to watch a show live."
After seeing his performance come to life, his fans were quick to praise the artist on social media. "You killed it. Best halftime show ever!!! I was so emotional watching last night. Thank you for making it a magical experience for us fans. We love you XO 4 life," one person tweeted. Even legend Dionne Warwick sent her approval to the star, tweeting, "Well done @theweeknd. Loved the set and pyros. You looked and sounded great! A Big Hug and Loud Applause!! #SuperBowl." 
Her compliment probably meant a lot to The Weeknd, who previously said soulful divas are his inspiration, specifically Diana Ross. During a press conference, he admitted that her Super Bowl performance was his favorite of all time, saying he watched "over and over again" as he prepared for his turn on the field, per Us Weekly. "The show just makes me smile," he added. "I wish I could've done that. I wish I thought of it, to be honest." Well, Abel, your performance definitely made us grin from ear to ear!