The Real Reason The Weeknd Won't Have Any Special Guests During His Super Bowl Halftime Show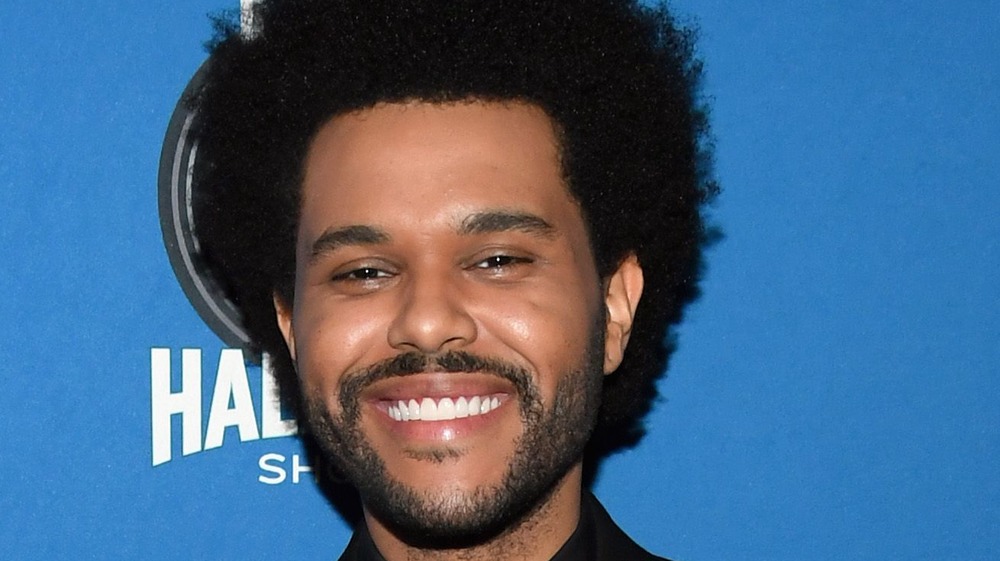 Kevin Mazur/Getty Images
Aside from the flashy lights and the advanced choreography, one of the most frequent components of previous Super Bowl halftime shows is the appearance of special guests. Several Super Bowl headliners in the past have brought out a few of their celeb buddies to join in on their performances. At Super Bowl LIV in February 2020, Jennifer Lopez and Shakira wowed the Super Bowl crowd with their controversial joint performance featuring Bad Bunny, J Balvin, and Lopez's daughter Emmie Muñiz. In 2016, Coldplay stunned their Super Bowl XLVII audience with Beyoncé, Kelly Rowland, Michelle Williams, and Bruno Mars. 
Although special guests have been a major component of a memorable Super Bowl halftime show, The Weeknd is taking a different route. If you were expecting special appearances from any of the Starboy crooner's musical affiliates — ahem, Drake — during his 2021 Super Bowl LV performance, don't hold your breath. The singer says he will not be having any special guests during his performance, and this is the real reason why.
Special guests didn't fit into The Weeknd's storyline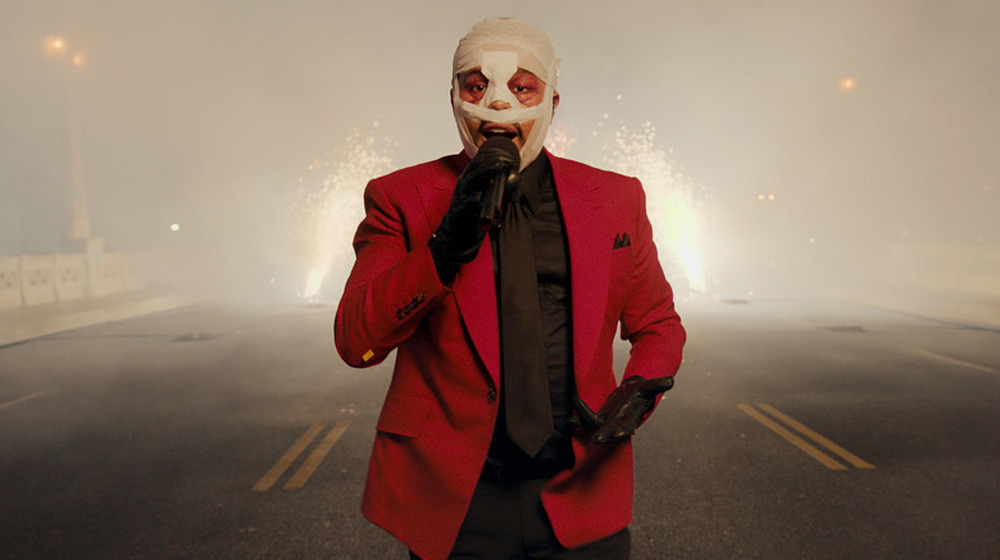 Ama2020/Getty Images
The Weeknd confirmed that he will be performing solo for his 2021 Super Bowl LV halftime show, per an interview with the NFL Network. "I've been reading a lot of rumors," he said. "There wasn't any room to fit it in the narrative and the story I was telling in the performance. So, there's no special guests, no."
Despite the lack of special guests, fans can look forward to a standard 12- to 13-minute performance from The Weeknd, per Billboard. Additionally, The Weeknd is determined to give a great show while still following COVID-19 safety measures. "Due to the COVID, and for the safety of the players and the workers, we built a stage within the stadium," he said during a Super Bowl LV press conference ahead of the show. "And we're also using the field as well. But we wanted to do something that we've never done before."
The Weeknd also revealed he will be toning down the gore while still continuing the storyline of the bandaged character of his After Hours era. The singer promised to "try [his] best" to keep the blood to a minimum in order to be considerate of the family demographic. "I definitely want to be respectful to the viewers at home," The Weeknd said. "It's a very cohesive story I'm telling throughout this year, so the story will continue, but we definitely will keep it PG-[rated] for the families. I'll try my best."