Kris Jenner Is Unrecognizable In Throwback Photo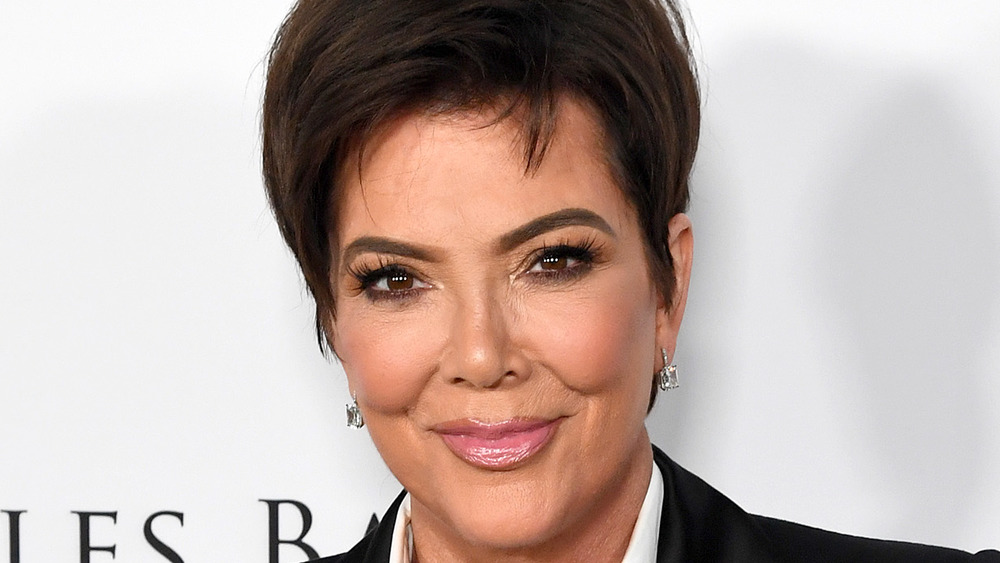 Kevin Winter/Getty Images
Anyone familiar with the Kardashian-Jenner clan knows that the family isn't shy around a camera, and that especially includes matriarch Kris Jenner. After all, she's arguably been in the spotlight the longest of all the family. She first gained recognition as the wife of the late Robert Kardashian — and the father of Kourtney, Kim, Khloé, and Rob — who was a high-profile attorney.
From paparazzi pics on the street to selfies on her social media to spreads in glossy magazines to the family's infamous holiday cards, true Kris fans might assume they've seen every photo of the ultimate momager. However, a resourceful Redditor managed to dig up a throwback photo of Kris in which she's nearly unrecognizable. There's no date attached to the shot, but her outfit and the backdrop indicate it might be a high school yearbook photo. Keep reading to find out how Redditors reacted to the glimpse of a young Kris.
Redditors are torn over which family member Kris Jenner looks like the most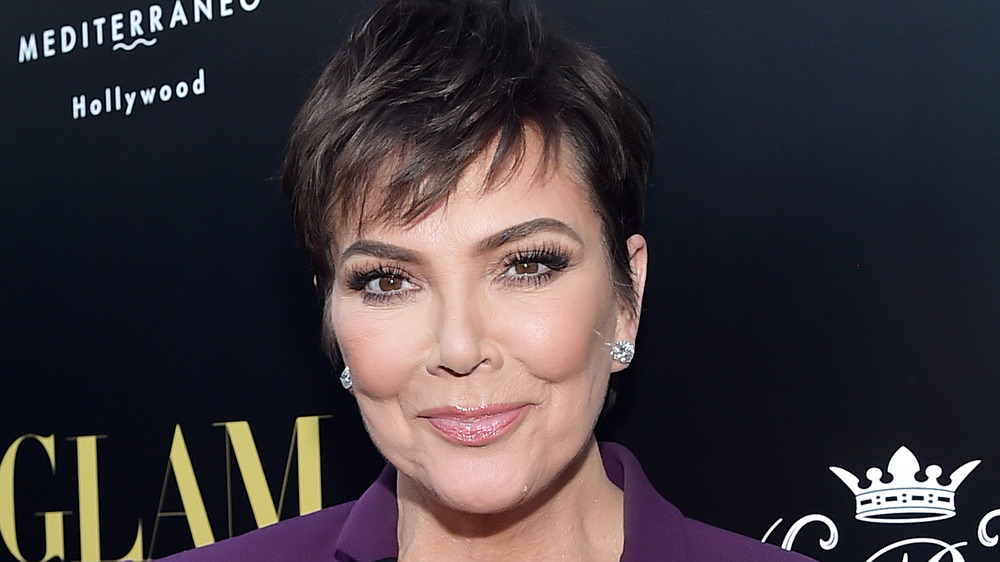 Stefanie Keenan/Getty Images
On Feb. 6, 2021, a Redditor posted a photo simply labeled "Young Kris" to the Keeping up with the Kardashians subreddit. In the photo, Kris is sporting brunette locks parted down the middle with a bit of a curl at the ends. She's wearing a natural grin and a simple, black off-the-shoulder top, reminiscent of what seniors wear for their official yearbook portraits.
Wearing minimal makeup, her skin has a bit of a sun-kissed glow and her eyebrows are spaced pretty far apart and look plucked to about an inch of their life. "Those comma eyebrows were so big in the late '70s / early '80s," noted one Redditor. (Considering she went to high school in the 1970s, we can't entirely blame her for the brow faux pas.)
Redditors immediately noticed a resemblance to one of Kris' granddaughters: "Holy cannoli, Penelope resembles young Kris a lot," one person commented, referring to Kourtney Kardashian and Scott Disick's second child and only daughter. Others argued that she looks more like Khloé or Kourtney, while one Redditor didn't split hairs, saying, "I see every sister in this photo. She's so gorgeous!"