This Is What Happened To Alex Trebek's Jeopardy Wardrobe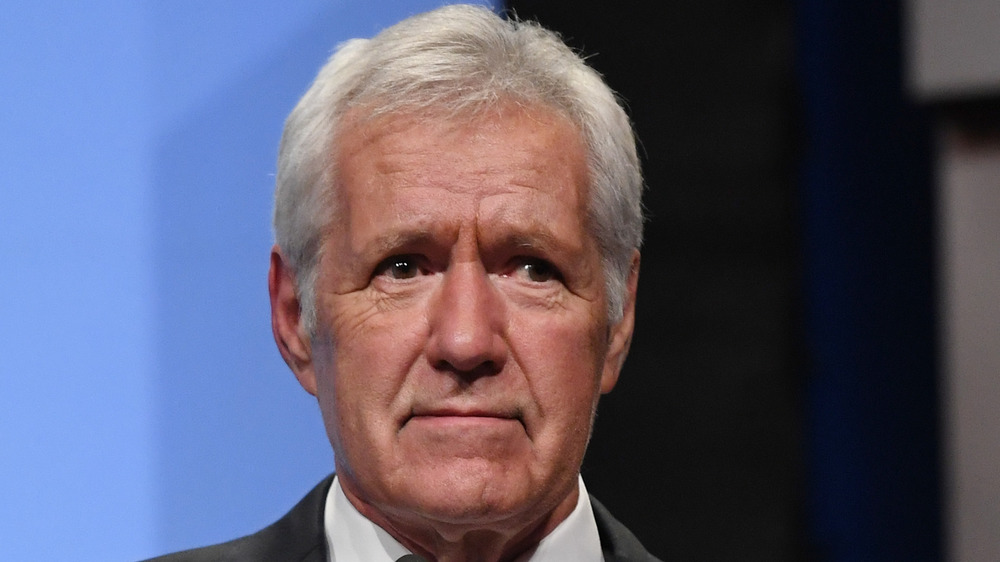 Ethan Miller/Getty Images
Months after beloved Jeopardy! host Alex Trebek died in November 2020 following a diagnosis of stage four pancreatic cancer, executors of his estate decided to use his signature style for a good cause — by donating articles of the late television personality's clothing to a non-profit providing recently released ex-convicts with the necessary clothes to go on job interviews and re-enter the workforce.
According to a report published by Deadline on Feb. 10, 2021, the decision to donate Trebek's clothing to the non-profit The Doe Fund stemmed from an idea suggested by Trebek's son, Matthew Trebek. Matthew has been a continued supporter of the organization's mission: to provide housing, work compensation, and vocational training for ex-incarcerees from underserved communities, all in order to combat recidivism rates and help aid in their re-entry into mainstream society. 
In a statement issued by Jeopardy! executive producer Mike Richards, Trebek's longtime colleague called the decision to donate the clothing — among which included 300 ties, 58 dress shirts, and 14 suits — a fitting tribute. "During his last day on set, Alex extolled the virtues of everyone opening up their hands and their hearts to those who are suffering," Richards said in his statement, per Deadline. "Donating his wardrobe to those who are working to rebuild their lives is the perfect way to begin to honor that last request." But is there more to this heartwarming story than meets the eye? Read on to find out. 
The non-profit who received clothes Alex Trebek's donated clothes has a shady history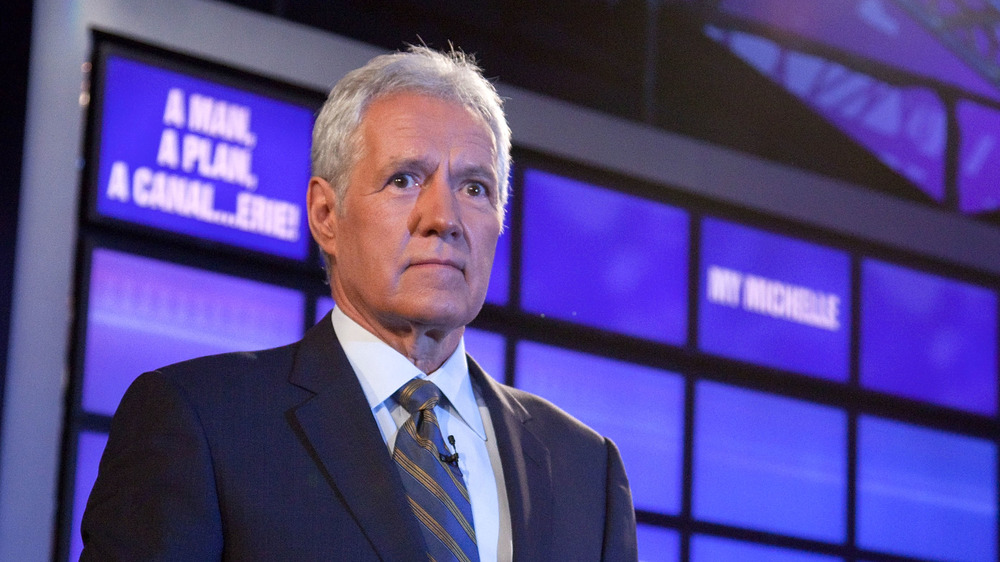 Ben Hider/Getty Images
While the gesture made by the estate of the late host Alex Trebek was good-willed and seemingly based in genuine altruism, the recipient of the gift — The Doe Fund — has received frequent criticism over the years for seedier behavior and below-board dealings. As The Appeal reported in July 2020, the non-profit, which was founded in 1985 by George T. McDonald and further developed by his wife, current Doe Fund CEO Harriet Karr-McDonald, the organization's purported claim of paying ex-convicts $15 an hour is misrepresentative of what the program's participants actually receive for wages earned. 
Per The Appeal, those enrolled in the Doe Fund's program are required to pay a mandatory $249 weekly, untaxed fee towards the organization, all under the guise that enrollees are "clients," not employees, and that the work they do is part of a vocational training program. As The Appeal noted, the actual amount Doe Fund participants earn per hour ranges in between $7.25 and $8 per hour for 35 weeks of work when the fees are factored into the mix, rendering hourly pay less than minimum wage for those on the lower end of the compensation spectrum. One former program participant who spoke to The Appeal called this practice "feudalism" and "pure exploitation," adding that "[the Doe Fund receives] money from the city and private donors, and they take money from us. A thousand dollars a month. Where is it going?"
Problems with the Doe Fund extend beyond its programming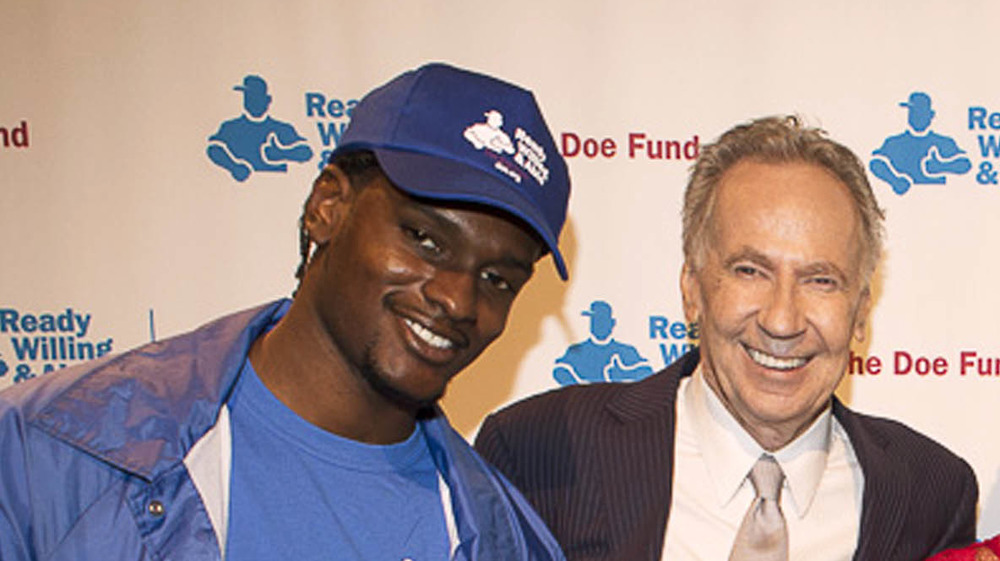 Johnny Nunez/Getty Images
Controversies within the Doe Fund, however, extend far beyond the organization's programming and the ways in which those enrolled in it are treated (or, as others might argue, exploited). In an investigative piece published by Politico in 2019, a large number of former employees who worked within the administrative wing of the non-profit came forward with allegations that George T. McDonald (pictured above on the right) had created a hostile work environment through the use of explicit, threatening, and often misogynist language and behavior towards (mostly female) employees.
A number of McDonald's former employees documented their mistreatment through complaints and memos to supervisors, which they provided to Politico under the condition of anonymity. At least one such filing obtained by Politico described McDonald elaborating on a hypothetical situation, narrated by McDonald, in which he theoretically engaged in sexual misconduct against the complainant, all in an effort to provide an example of "inappropriate" behavior. Politico also reported that both McDonalds used money acquired through donations to considerably inflate their own salaries, as well as the salary of their son, John McDonald, who also worked for the organization. Though McDonald eventually stepped down from his position as CEO for the Doe Fund following reports by Politico, The Appeal, and other outlets, the non-profit founder eventually died at the age of 76 in January 2021 due to complications from lung cancer. It is unclear if McDonald or Alex Trebek ever knew each other personally.