The Real Reason High School Musical's Monique Coleman Always Wore Headbands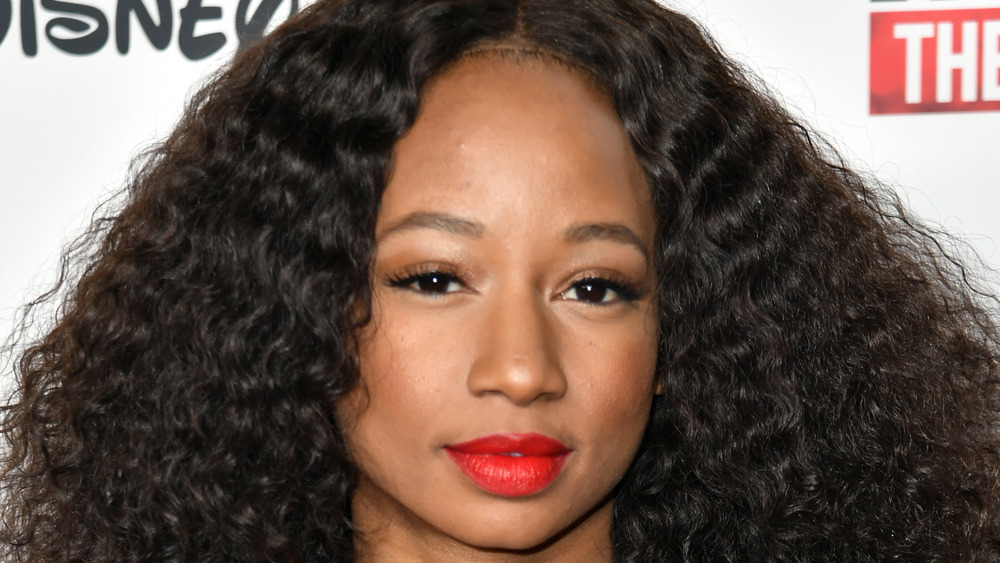 Frazer Harrison/Getty Images
High School Musical instantly became a Disney Channel success upon its release in 2006, spawning two sequels and a Disney + spin-off series that premiered in 2019. While its original cast members have since moved on to other projects, they often speak fondly of their experience while filming the movies, which jump-started many of their careers.
For instance, on the 10-year anniversary of High School Musical, Vanessa Hudgens (Gabriella Montez) told Good Morning America that her heart was "just bursting at the seams" that it had been an entire decade since her life changed forever. In 2020, the cast reunited (via TikTok) to duet a video of Ashley Tisdale (Sharpay Evans) performing the iconic "We're All In This Together" dance, which she originally posted to offer a workout to her fans as a joke. 
To celebrate the 15-year anniversary of High School Musical, stars Lucas Gabriel (Ryan Evans) and Monique Coleman (Taylor McKessie) sat down for an interview to reflect on their time as Disney Channel superstars. While they remembered the time with great affection, Coleman did bring up a behind the scenes secret that turned some heads.
Monique Coleman wore headbands to cover up a styling issue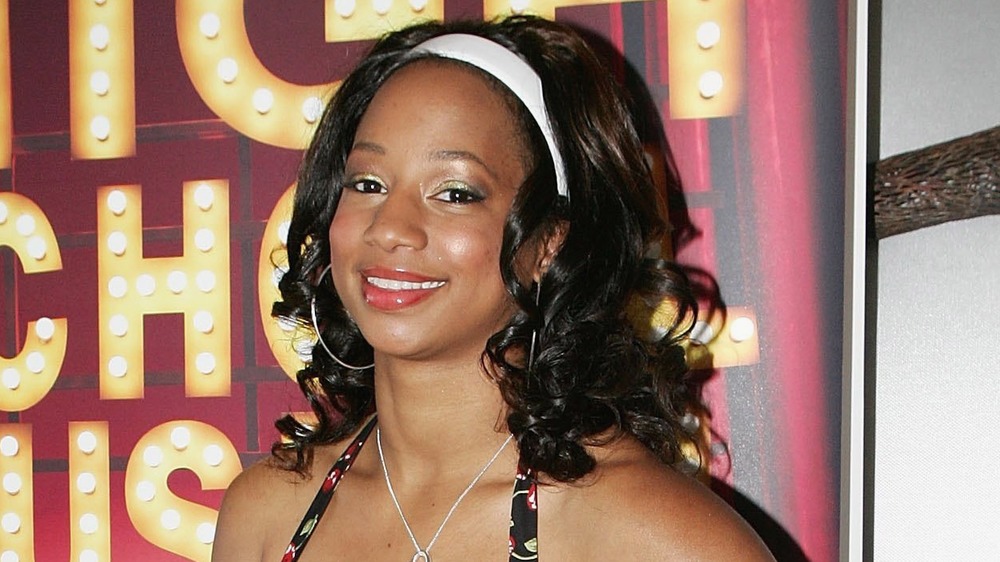 Patrick Riviere/Getty Images
In a January 2021 interview with Insider, Monique Coleman offered up some insight as to how her character got her signature headband look. "We've grown a lot in this industry and we've grown a lot in representation and we've grown a lot in terms of understanding the needs of an African American actress," Coleman started. "But the truth is, is that they had done my hair and they had done it very poorly in the front. And we had to start filming before I had a chance to fix it." Coleman suggested headbands as a quick fix, and the styling team went along with it. "I was very lucky because the wardrobe department was very open to our feedback," she added.
This isn't the first time a Black actress has brought up this problem in Hollywood. In March 2019, Yvette Nicole Brown tweeted that it's not unusual for Black actresses to come to set with their hair already done. "It's either that or take a chance that you will look crazy on screen," she said. 
Coleman added that she was thankful her character allowed Black children to see representation on screen. "I'm really grateful to have been someone who was able to bring representation at a time where there wasn't very much," she said. "I'm so happy when I see this next generation of young artists and there just being so much more room for people of color."