Half Of All People Agree This Celebrity Split Broke Their Hearts The Most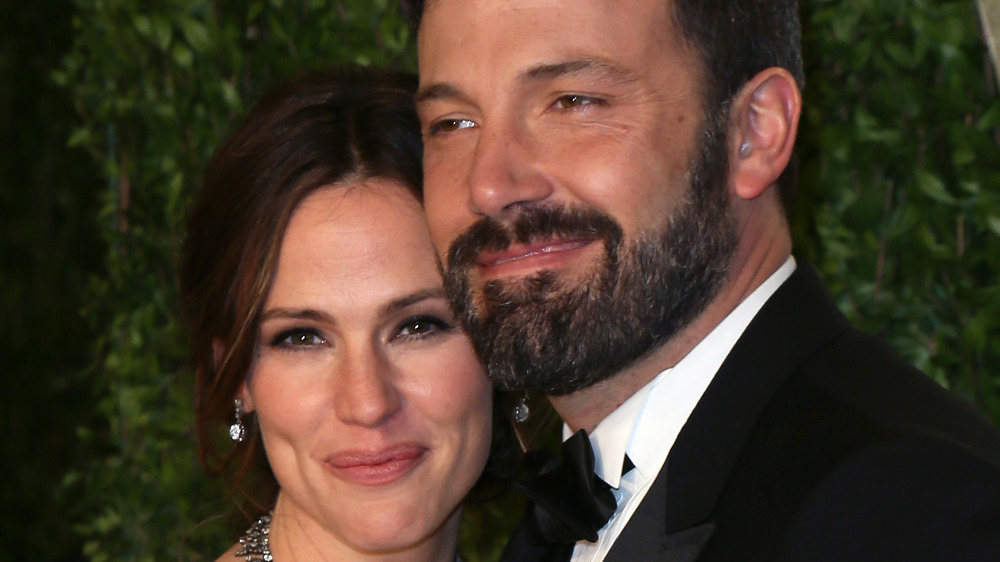 David Livingston/Getty Images
Sure, celebrity relationships aren't exactly a blueprint for how the rest of us should live. However, when you've followed your favorite stars' personal lives for so long, it's only natural to get a bit invested in their relationships. And when the couples you've shipped break up, it can feel painful — even if you don't actually know the people involved. There's a reason InStyle has a "Breakups That Broke Us" section!
And while your feelings about certain stars' breakups are probably a personal affair, there are some beloved couples whose breakups the world just isn't over. For instance, Miley Cyrus and Liam Hemsworth had that adorable at-home wedding, only to separate less than a year later. And plenty of fans thought Ben Affleck and Jennifer Garner would stand the test of time.
All that being said, in a Nicki Swift poll, a whopping 50% of respondents agreed that there's one celebrity breakup that stood out from the rest. Jennifer Aniston filed for divorce from Brad Pitt in 2005, but countless fans are still mourning their relationship more than a decade and a half later.
Brad Pitt and Jennifer Aniston reunited for a steamy Zoom call in 2020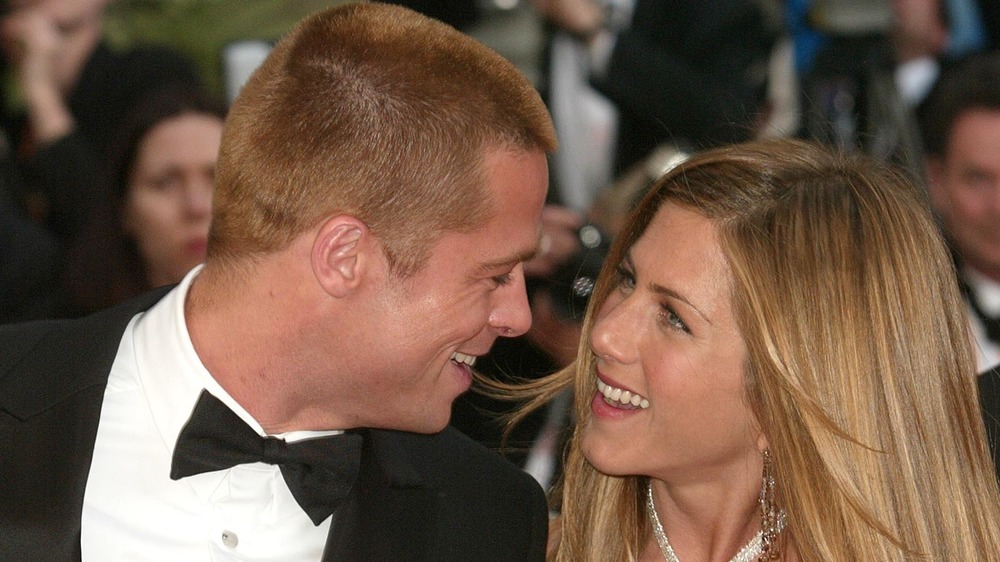 Evan Agostini/Getty Images
A lot of people aren't friends with their exes and after all of the public speculation about their divorce, no one would blame Brad Pitt and Jennifer Aniston if they never crossed paths again. However, despite their high-profile split, it seems like Pitt and Aniston are on OK terms these days.
In September 2020, various stars, including the famous exes, participated in a table read of the Fast Times at Ridgemont High script, per Vanity Fair. The actors called each other by their last names, with Aniston even calling Pitt "honey," much to fans' delight. There's nothing romantic between them these days, but they're still happy to ham it up together for the camera. Maybe seeing the two of them goof off together will ease those 50% of fans who still have broken hearts about their split!
As for the other heartbreaking celebrity breakups, 17% of Nicki Swift's poll respondents were hit hardest by Channing Tatum and Jenna Dewan's split, while just 6% were torn up about Olivia Wilde and Jason Sudeikis. Additionally, 12% of respondents were heartbroken over a split that hasn't even been publicly confirmed at this point: that of Kanye West and Kim Kardashian. 
However, amid all the heartbreak in Hollywood, it seems the memory of Pitt and Aniston's time together will always live on in fans' hearts.