Blake Shelton's 'Minimum Wage' Music Video Sparks New Reaction From Fans
Blake Shelton premiered his "Minimum Wage" music video on Feb. 12, 2021. The song, which is the lead single off his upcoming album, is about not needing a deep financial backing or material things when you have pure romantic love, per Country Now. "You can make a six pack on the carpet taste like a million-dollar bill. You can make a one-bedroom apartment feel like a house up on a hill," he sings in the chorus, according to Genius. "Girl, lookin' at you lookin' at me that way can make a man feel rich on minimum wage," he concludes. The "Minimum Wage" music video echoes the simplicity preached in the song, as it shows Blake and his band having a grand time singing to a crowd at a small bar. (Fun fact: Gwen Stefani's brother, Todd Stefani, directed the vid).
Upon the video's release, the country crooner opened up to Music Mayhem Magazine about why he loves the song. "It's the timeless truth that you don't need a lot of money or possessions, you just need love," he said. "I have a lot of great memories playing dive bars in Nashville and then driving back to Oklahoma to play a gig." Shelton continued, "I gravitate toward songs that feel like the stories of where I've been and where I am currently in my life, and I've got a lot of happiness in joy in my life these days."
Although the video was simple, fans' receiving of "Minimum Wage" was not. Keep on reading for the controversy surrounding this song and how people feel about it post-music video.
Some fans have changed their tune about 'Minimum Wage'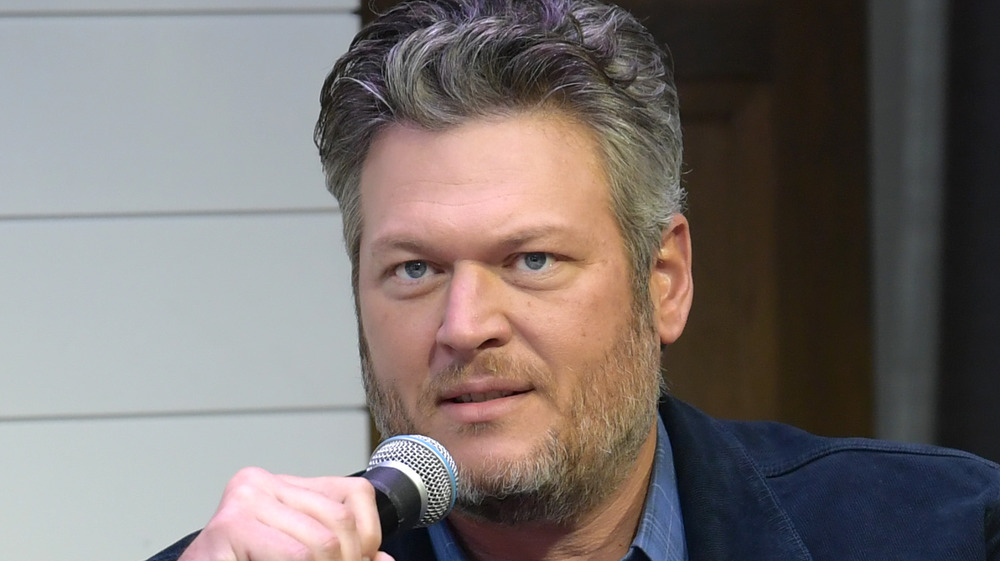 Jason Kempin/Getty Images
When "Minimum Wage" originally debuted in January 2021, the love song was met with anything but love. Many music fans were quick to denounce the song as "tone deaf" since Blake Shelton clearly isn't living on minimum wage. The "God's Country" singer was quick to address his critics, calling it a "roll of the eyes" moment when speaking to country radio host Bobby Bones about the issue. Although he admitted he doesn't want to be dismissive, Shelton said, "If you can find something offensive about this song, I mean you're either you're just looking for a fight or you're probably not a country music fan to begin with." He added, "... it's a song about if you've got love then you've got everything that matters."
It appears Shelton's commentary and the passage of time have softened the criticism a bit, at least based on YouTube comments. "Awesome love song, just telling people how a person's love makes one feel," one person said of the video. "Something many have and others wish they had. Nothing political about this song." Someone else said about the Gwen Stefani connection, "Love this! also love that Todd [Stefani] directed it." Another fan chimed in, "I love you Blake and I love this song and video! My favorite Oklahoma Country cowboy! Team Blake all the way! Love you and Gwen!"
Of course, the positive reactions don't negate other fans' opinions about the song and why they found it personally problematic. But it does go to show that Shelton will always have diehard fans in his corner.