How Jessica Biel Feels About Justin Timberlake's Apology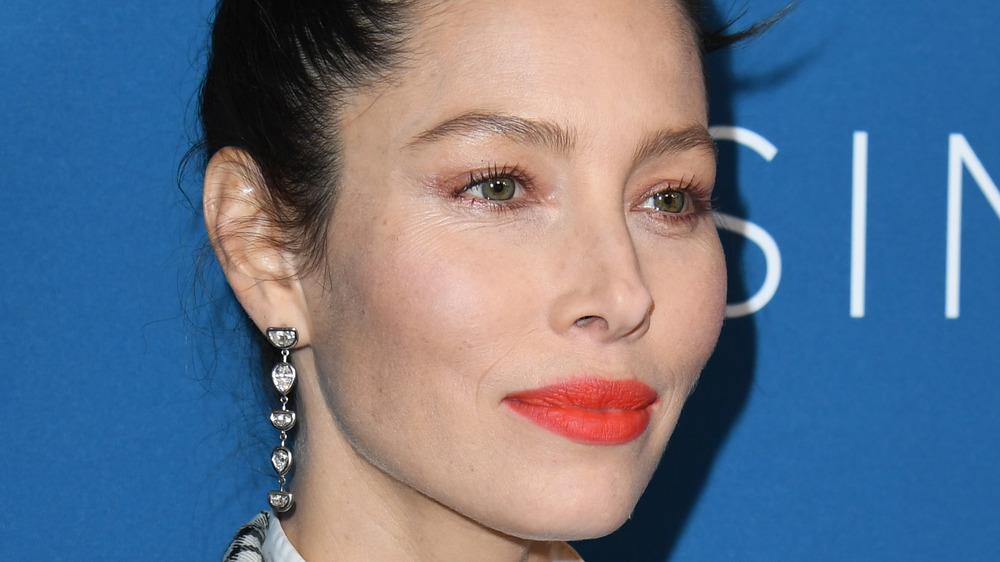 Jon Kopaloff/Getty Images
Jessica Biel is chiming in on her husband Justin Timberlake's public apology to two big pop stars.
Timberlake took to Instagram to address the backlash the singer had been facing after the release of a Britney Spears documentary by the New York Times, titled Framing Britney. The doc showed fans how media perception of the pop star framed Spears as an unfit mother breaking away from her innocent American teen persona, which eventually led to her conservatorship in 2008. Spears' relationship with Timberlake, who was a teen idol at the time, was seen as a turning point for the criticism Spears faced back in the early 2000s.
At the time of the denim-donning couple's breakup, Timberlake spread alleged rumors that he had slept with Spears — she had publicly declared that she planned to wait until marriage — and that the "Circus" singer had cheated on him, as portrayed in the music video for his solo single "Cry Me A River." The revelation in the documentary sparked new anger from fans towards Timberlake for his misogynistic behavior, thus bringing up old backlash from the time Timberlake pulled off a piece of Janet Jackson's top on the Super Bowl stage in 2004, exposing the artist's breast and causing public outrage towards Jackson (with Timberlake taking zero accountability).
Years later, with the new backlash bubbling, Timberlake made the public apology, specifically to Spears and Jackson, saying he "failed."
Jessica Biel supports Justin Timberlake in his apology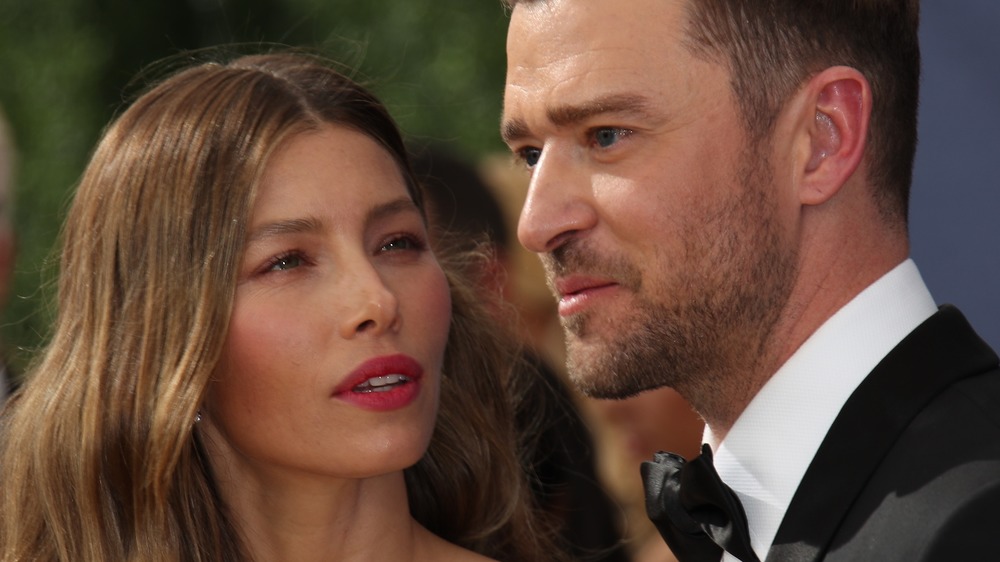 Dan Macmedan/Getty Images
In the apology, Justin Timberlake admits that he "fell short in these moments and in many others and benefited from a system that condones misogyny and racism" and pledges he "can do better and will do better."
Timberlake's wife, actress Jessica Biel, spoke out in support of her husband's plea for forgiveness, writing in the post's comments section, "I love you" with a heart emoji, according to Us Weekly. A decade after his very public breakup with Britney Spears (who, by the way, is rumored to have no hard feelings towards her former boy band frontman ex) in 2002, Timberlake married Biel in 2012. The couple now shares two sons together.
Of course, Timberlake is no stranger to public apologies, as he had to apologize to his wife back in 2019 after photos surfaced of the "Can't Stop the Feeling" singer flirting with his co-star at the time, Alisha Wainwright.
"I apologize to my amazing wife and family for putting them through such an embarrassing situation," Timberlake wrote at the time. Clearly, Biel forgave her husband, and now it looks like she has his back as he attempts to take responsibility for his actions in the early 2000s. But will fans accept Timberlake's apology as sincere? Only time will tell.
A look back at Justin Timberlake's relationship history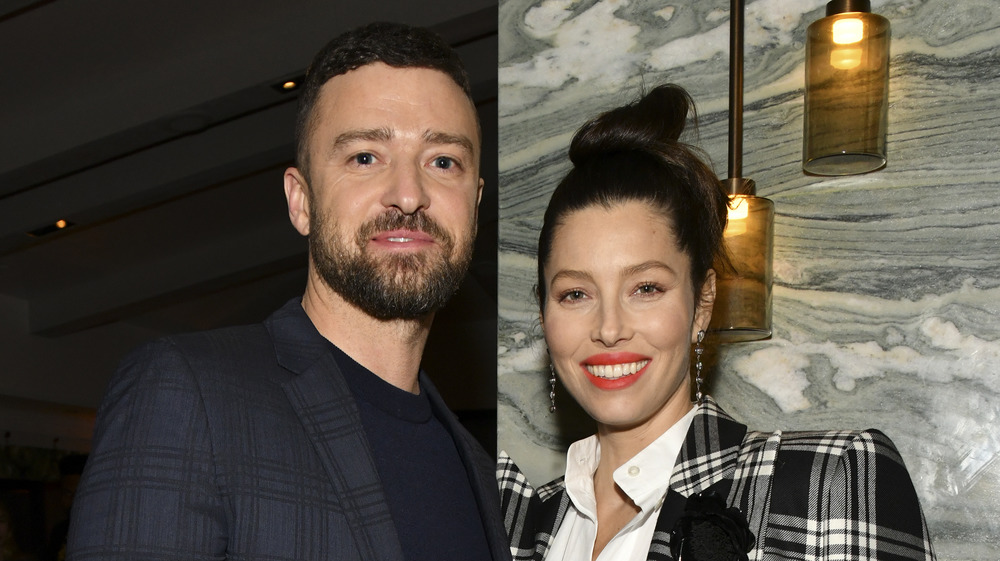 Rodin Eckenroth/Getty Images
Justin Timberlake dated Britney Spears from 1999 to 2002, according to Us Weekly. He didn't get together with Jessica Biel until many years (and several relationships) later. He dated Jenna Dewan shortly after the split from Spears, which was followed by a romance with Alyssa Milano. The singer got into a long-term relationship with Cameron Diaz from 2003 to 2006.
Timberlake and Biel went public with their relationship in 2007, but it wasn't exactly smooth sailing from there. In 2010, Us Weekly reported that Timberlake cheated on Biel with Olivia Munn, which Timberlake denied. In 2011, Biel and Timberlake confirmed a split to People. In January 2012, rumors swirled that they got engaged (via Billboard). They issued a joint statement to People in October 2012, announcing their marriage. 
Even though Timberlake has clearly moved on since his split from Spears, the two of them will always be associated with each other. And, regardless of anything that happens, Biel seems to support her husband.