Where Does Jennifer Aydin Live And How Big Is Her House?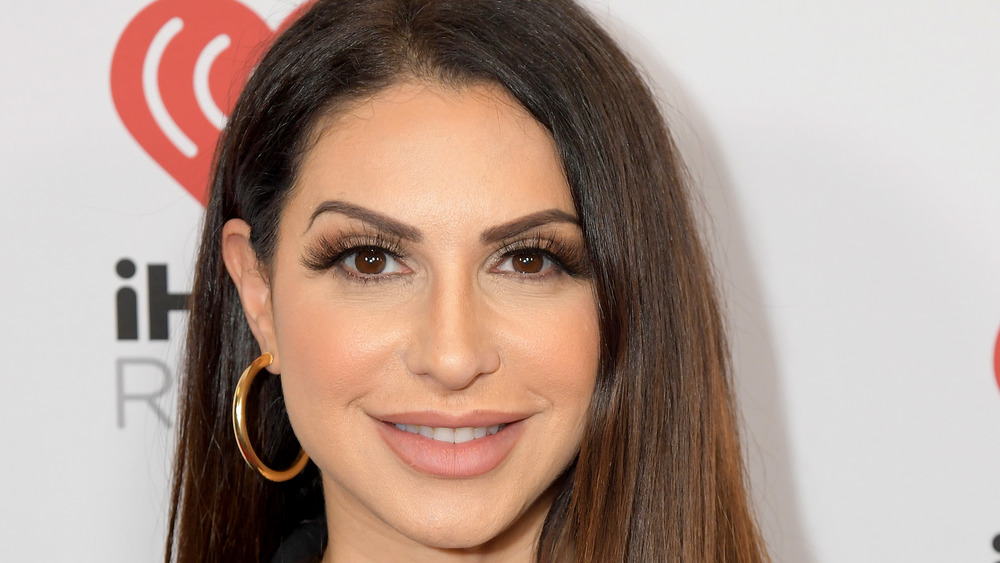 Michael Loccisano/Getty Images
The ladies behind Real Housewives of New Jersey sure know how to live large. While there have been a few real estate shifts in 2020 — including Teresa Giudice putting her $2.5 million home on the market and sister-in-law Melissa Gorga finally selling her property after years on the market — no house can compare to Jennifer Aydin's lavish estate. 
The Housewife is reportedly worth $11 million, in part due to husband Dr. Bill Aydin's successful plastic surgery private practice, and it's clear she put a few million dollars into her house. The Aydin family built their impressive Paramus, New Jersey home, and Jennifer even gave Bravo fans a special tour of her living quarters — which includes multiple levels and even 24-karat gold details. Keep scrolling to find out more about Jennifer's house, and why viewers can't stop talking about her many, many bathrooms! Seriously, it's over a dozen. Who needs all that room to freshen up?! 
Jennifer Aydin loves her 16 bathrooms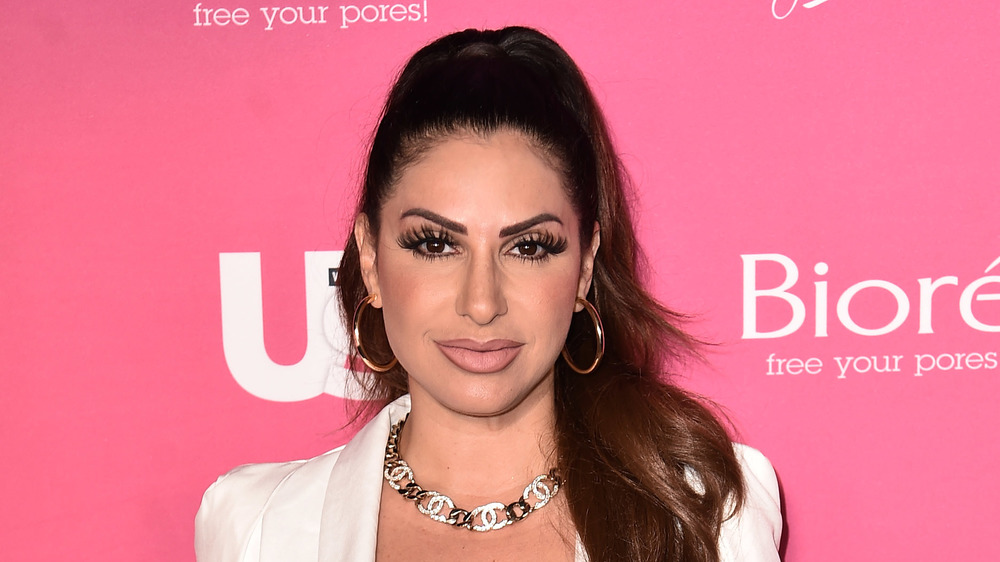 Steven Ferdman/Getty Images
Real Housewives of New Jersey star Jennifer Aydin may make her husband Dr. Bill Aydin sleep in the guest house, but there's already plenty of room in their home for many, many guests. As a mother to four kids, Jennifer has to make time for herself — and designing 16 bathrooms in her house is one way to do it. For Bill's separate bathroom (could this be another indicator that their marriage is in trouble?), Jennifer told Bravo's Style & Living that she installed a crocodile wall covered in black for a "masculine yet modern" design element. Bill even has his own toilet! 
Jennifer revealed her favorite bathroom out of the sixteen: the main powder room with a "beautiful 24-karat gold colored Phylrich faucet and ornate mirror," as she put it. Of course, their 12,000-square foot property has other perks like a two-story indoor basketball court, a private movie theater, a spa sauna, and a pool house, Bill's "escape home" where he spends a considerable amount of time, as Jennifer said, per The Sun. The Bergen County house is reportedly valued at $3 million and took three years to remodel after purchasing it for $1.4 million in 2014, per Bustle. New Jersey residents may know its street, Alpine Drive, according to property records. 
If Jennifer and Bill need space in their marriage, at least they can find that at home!