Mary Trump Has Strong Feelings Amid Trump's Acquittal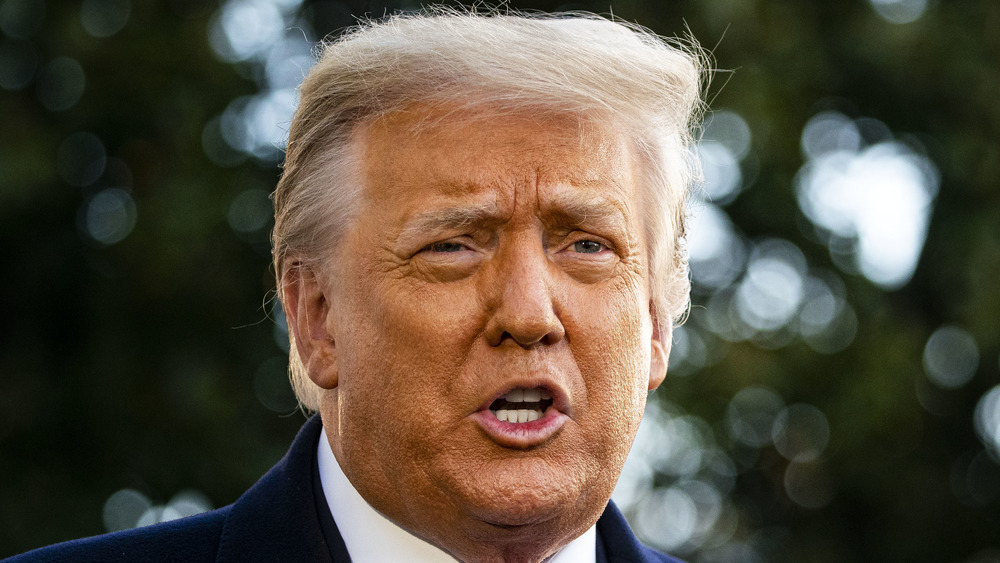 Bloomberg/Getty Images
From the moment Donald Trump was hit with his historic second impeachment, his niece, Mary Trump, has been extremely outspoken about why her uncle should be held responsible for his part in the deadly insurrection on Jan. 6, 2021. The clinical psychologist has strongly opposed the former president's run in politics for years, and those feelings only intensified when pro-Trump supporters stormed the U.S. Capitol in an effort to overturn the 2020 election.
Mary took to Twitter on the day of the unprecedented riots, condemning the former commander-in-chief's actions. "Make no mistake, the so-called leader of our country, who swore to protect and defend the Constitution, directed a horde of white supremacist domestic terrorists to stage a coup to overturn a legitimately decided election," she wrote, referring to President Joe Biden's win after receiving a 306-232 majority vote in the electoral college over Donald.
Mary, who detailed her issues with her uncle in her 2020 bombshell book titled Too Much and Never Enough: How My Family Created the World's Most Dangerous Man, even called for his impeachment. "This is not a time to deliberate. It's time to act quickly," she told the Observer following the riots (via The Guardian). "My uncle is unstable. He needs to be removed immediately."
However, this wasn't the case the United States Senate voted to acquit Donald during his second impeachment trial, which ran from Feb. 9 to Feb 13, 2021 (via The New York Times). Keep scrolling to see Mary's reaction. 
Mary Trump says Donald Trump's acquittal is a 'travesty'
Like millions around the U.S., Mary Trump sat close as the Senate deliberated during Donald Trump's second impeachment trial. But when Republicans voted to acquit the former president over his involvement in the insurrection, Mary was anything but happy.
The New York Times-bestselling author took to Twitter to express her frustrations. "A travesty. A tragedy. Tired of feeling like nobody is fighting for us," she wrote on Feb. 13, 2021. Mary also retweeted a message from Give Us the Ballot author Ari Berman, which read, "Shocking stat: 57 senators who voted to convict Trump represent 76.7 MILLION more Americans than 43 senators who voted to acquit." Alongside the tweet, Mary added, "This makes it kind of difficult to have a functioning democracy."
Weeks before Donald's trial began, Mary explained why her uncle should be "barred from ever running for public office" ever again. "Because if he is allowed to, then as soon as Joe Biden is sworn in, Donald is going to start his 2024 campaign," she told CBS News. in January 2021. "I don't believe he intends to run, but he's going to pretend to run and he will continue to have way too big a platform from which to continue to incite his supporters."
Mary believes Donald's actions regarding the insurrection are just as dangerous as spreading lies of a stolen election. "If anybody deserves to be prosecuted and tried, it's Donald," she told AP in December 2020 (via USA Today).