Mary Trump Has Something To Say About Trump's Second Impeachment Trial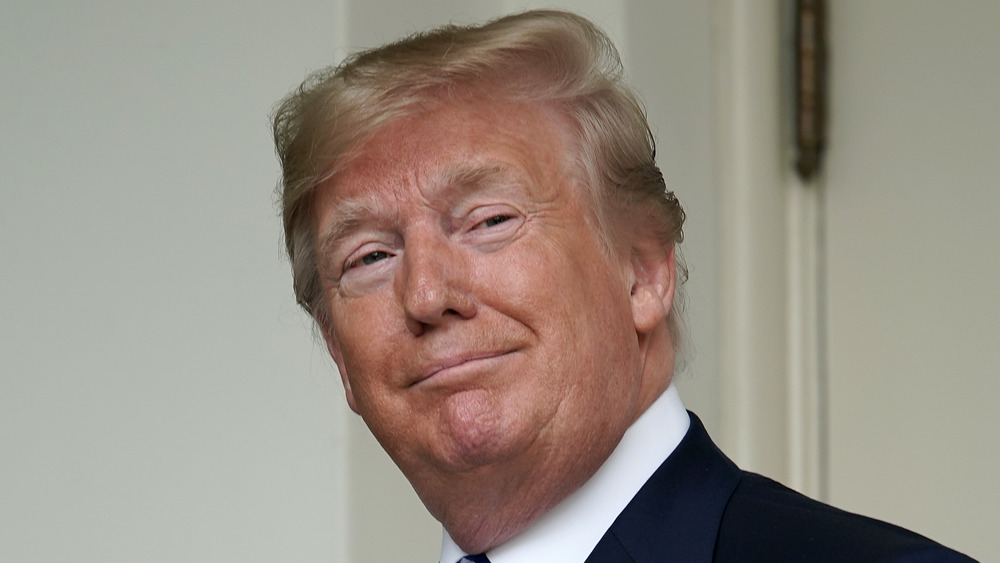 Chip Somodevilla/Getty Images
Though former President Donald Trump may have fans in many of his family members, Mary Trump is not one of them. The niece of Donald Trump spoke out against her uncle's presidency for much of his four-year term. And now that his second impeachment trial is underway, she has more thoughts.
Trump's second impeachment trial began on Feb. 9, 2021, per The New York Times. The former president faces charges of "incitement of insurrection" for the Jan. 6 Capitol riots, with Democrats in the Senate arguing that Trump was "singularly responsible" for the deadly attack in Washington, D.C. While CNN argued that even after day one, "Trump being acquitted" ... "seems likely" (as in, not convicted), the trial has already brought to light more shocking details about that horrifying day of the Capitol attacks. "Democratic House managers" presented a 13-minute video that spliced Senate and House proceedings with the Trump-led rally-turned-"riot happening outside," per CNN, with the outlet further describing it as, "indisputable evidence of the hate that Trump unleashed," regardless of if he is convicted.
So, what does Mary Trump have to say about Trump's trial? Even given that she wrote a bestselling book, Too Much and Never Enough, a "revelatory, authoritative portrait" about her uncle and "toxic family that made him," (via Simon & Schuster), she certainly isn't mincing words about him now either. 
Scroll down to see her reaction to the first day of Trump's impeachment trial. 
Mary Trump said she is 'heartbroken' by her uncle on Twitter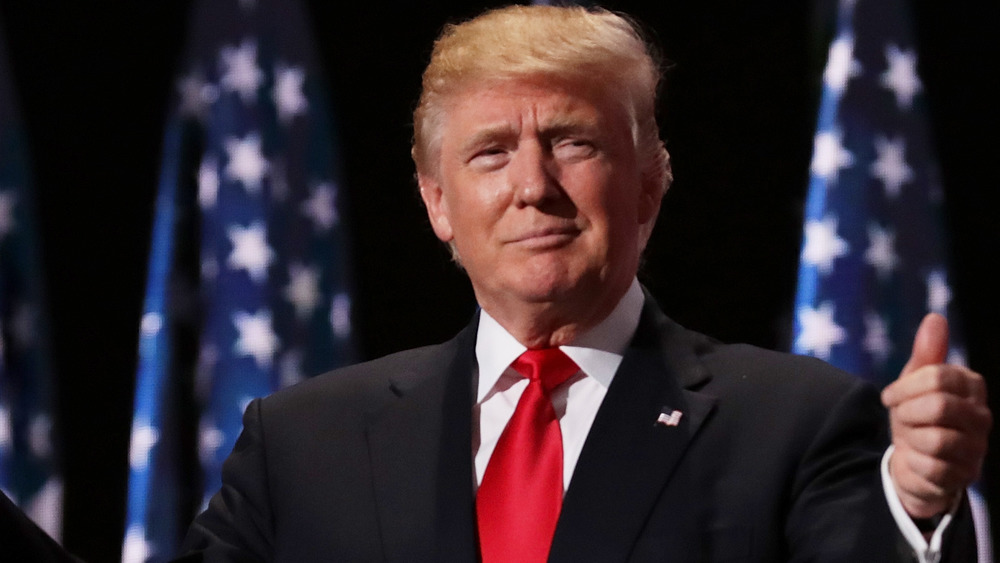 Chip Somodevilla/Getty Images
So how did Mary Trump react to the first day of Donald Trump's second impeachment trial on Feb. 9, 2021? She took to Twitter to share some words. 
"I know I should be enraged, disgusted, horrified, and outraged. On some level I am all of those things, but mostly right now I'm heartbroken," she wrote. But the niece of the former president didn't stop there. "So we won't regret it if we fail to punish the guy who incited an armed insurrection? Cool," she posted, after her initial tweet. Mary Trump then added, speaking on lawyer David Schoen's defense argument, "Does he think that drowning us in an avalanche of words will hide the fact that he is making no sense?" She then continued in another Republican shade-throwing tweet, "This vote is very hard to take, especially since there are actual seditionists being allowed to participate in it." Yup, Mary Trump is not having it. 
Followers of Donald Trump's niece were quick to add their thoughts. "for there to be more than 40 people in congress who are okay with this is staggering," one Twitter user commented, on Trump's possible acquittal. "I am also uplifted by the speeches of Rep [Jamie] Raskin and [Joe] Neguse. They give me hope for the future of our democracy," wrote another. "Hug to you," wrote a third. 
Mary Trump may have been feeling some feelings while watching, but arguably, so were many Americans.