The Tragic Death Of NFL Star Vincent Jackson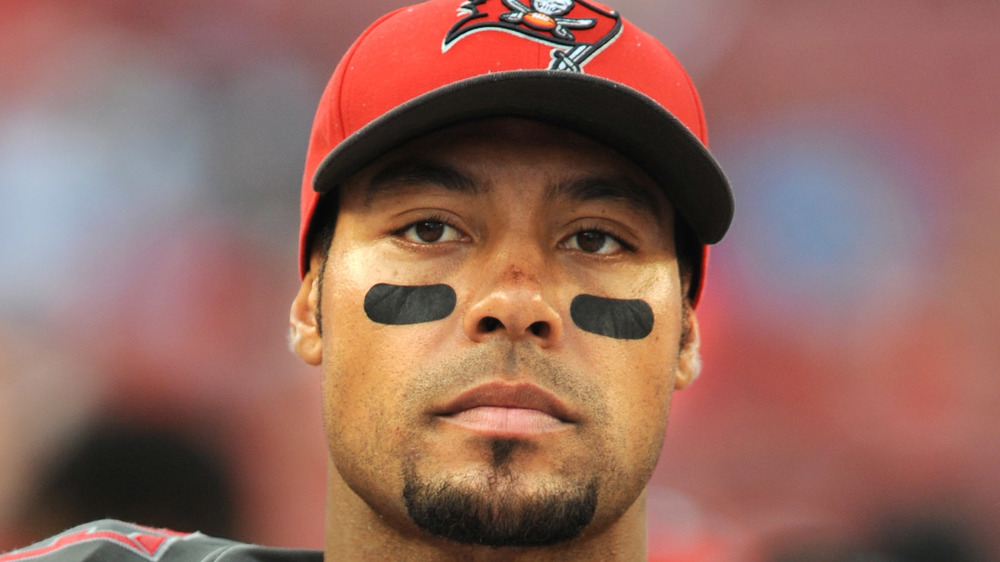 Cliff Mcbride/Getty Images
Vincent Jackson, former wide receiver for the Tampa Bay Buccaneers, has been found dead at age 38 in a Florida hotel room.
Per the BBC, Jackson's family filed a missing persons report on Feb. 10, 2021. After two days, the Hillsborough County Sheriff's Office found him in a hotel in Brandon, Florida. They spoke with Jackson to "assess his well-being" and subsequently canceled the missing persons case.
As CNN reported, a housekeeper then found the NFL star dead at 11:30 am on Feb. 15, 2021. The medical examiner's office will now try to confirm the exact cause of death. Jackson's body apparently showed "no sign of trauma."
"My heart aches for the many loved ones Vincent Jackson leaves behind, from his wife and children to the Buccaneers nation that adored him," said Sheriff Chad Chronister, according to the NFL. "Mr. Jackson was a devoted man who put his family and community above everything else. Football aside, he touched countless lives through his Jackson In Action 83 Foundation. We shared a passion for supporting military families, and three years ago, Jackson was even made an honorary deputy by the Hillsborough County Sheriff's Office to recognize his dedication to the community."
"He will be sorely missed by not only football fans across the country but also the people here in Hillsborough County who reaped the benefits of his generous contributions," Chronister continued.
Vincent Jackson was a 'consummate professional' with a deep love for giving back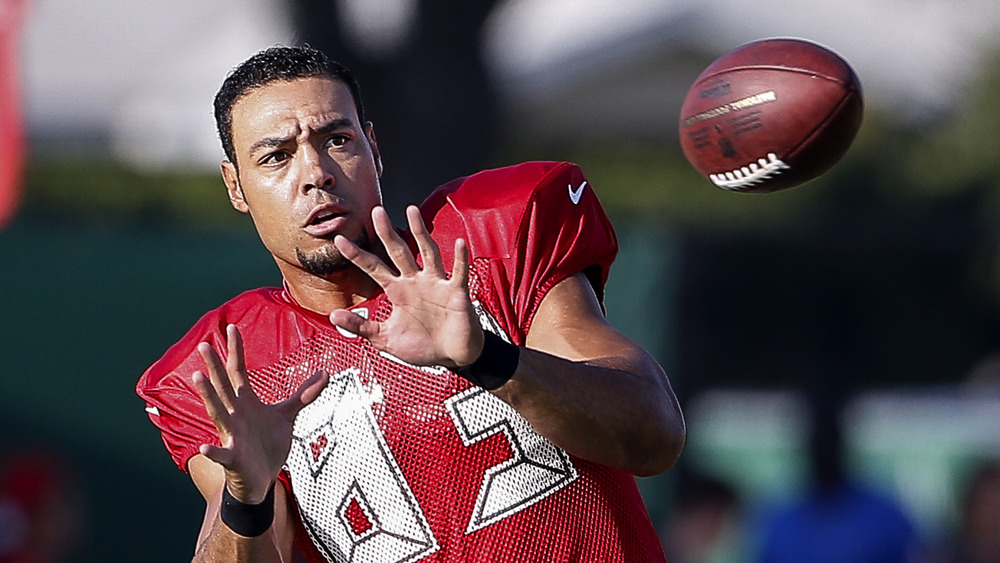 Don Juan Moore/Getty Images
According to the NFL, Vincent Jackson was an NFL wide receiver for 12 seasons, after playing college football at the University of Northern Colorado. Over the course of his career with the San Diego Chargers and the Tampa Bay Buccaneers, he "made three Pro Bowls and posted six 1,000-yard receiving seasons." He officially retired from football in 2018.
The San Diego Chargers, who drafted Jackson out of college in 2005, released a statement in reaction to his death. "Vincent was a fan favorite not only for his Pro Bowl play on the field but for the impact he made on the community off of it," the team wrote.
In addition to his football career, Jackson was also active in his community, founding the Jackson In Action 83 Foundation, which helps "provide support to military families, focusing on the educational, emotional, and physical health of the children," as per the official site. It was a topic undoubtedly close to his heart, as he grew up with two military parents.
"We are shocked and saddened to hear the terrible news regarding the loss of Vincent Jackson," the Tampa Bay Buccaneers, the team where he spent the last five years of his career, said in a statement on Twitter. "Vincent was a consummate professional who took a great deal of pride in his performance on and off the football field."