Rachel Lindsay Weighs In On The Future Of The Bachelor Franchise After Chris Harrison's Racism Controversy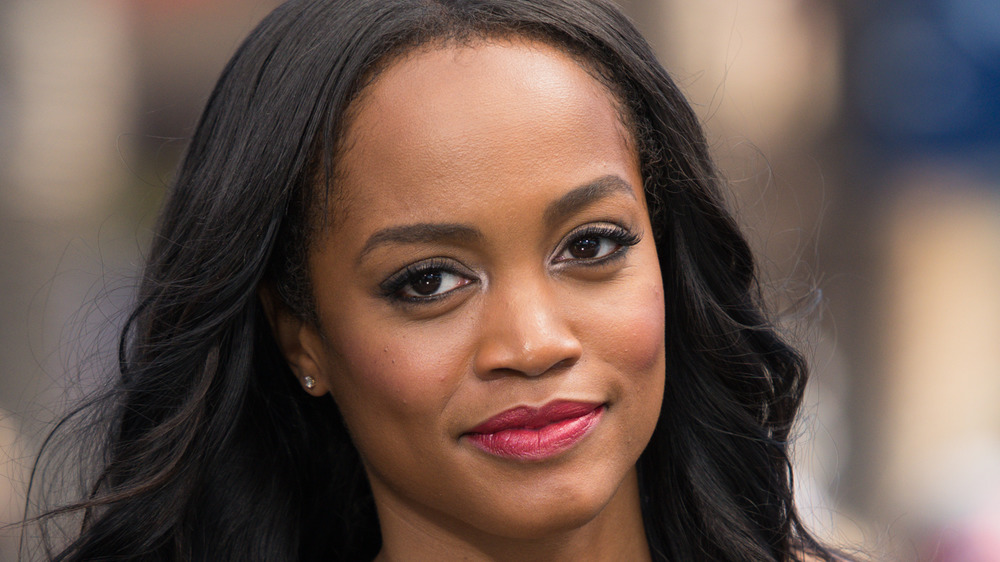 Noel Vasquez/Getty Images
The year 2021 has been controversial for The Bachelor, sparking tons of backlash over its handling of racism and lack of diversity within the franchise. The criticism against the show reached a boiling point due to comments host Chris Harrison made during a Feb. 9, 2021, Extra interview with former Bachelorette Rachel Lindsay, with him defending Rachael Kirkconnell. Rachael is currently competing on Matt James' season of The Bachelor, and she sparked controversy when photos of her attending an "Old South" antebellum plantation party resurfaced. Harrison later apologized for the interview and then announced he was "stepping aside" from reality series for "a period of time." Rachael also apologized for her actions.
It's unclear what this means for the future of The Bachelor and The Bachelorette, but Rachel shared her thoughts on the matter. She told E! News on Feb. 16, 2021, that she has no idea what's next for the franchise. "I think we are all going to be waiting and seeing," she stated. However, the lawyer did say that "the only way real change will happen" is to have "somebody of color in the decision room, who has some power, who can help not just diversify and include more." Rachel also told Hollywood Life that this is an opportunity for The Bachelor to "do better" and "listen to those who are saying they're upset."
Keep scrolling for Rachel's reaction to being asked about potentially filling in for Chris during his temporary leave of absence.
Will Rachel Lindsay be the next 'Bachelor' host?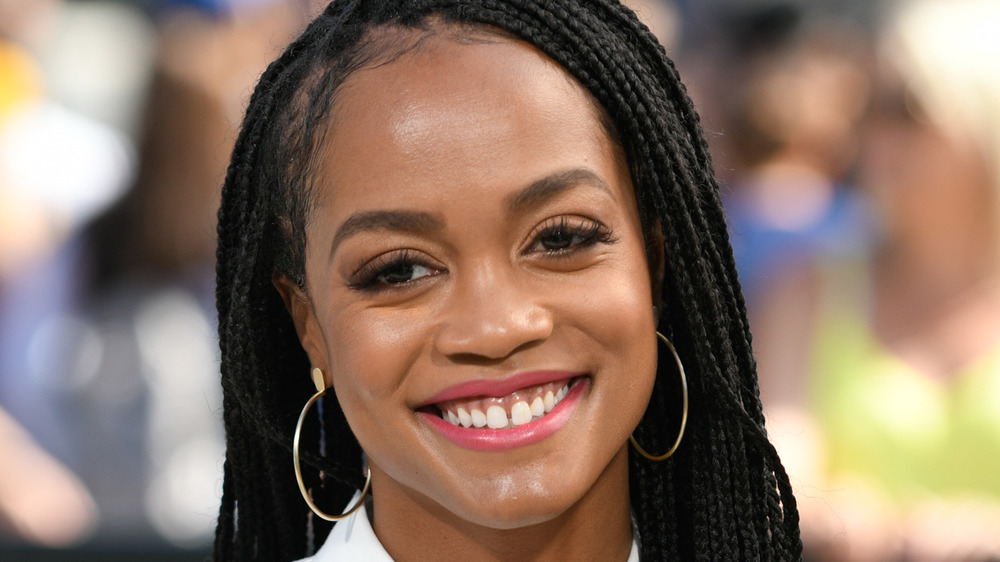 Noel Vasquez/Getty Images
Now that Chris Harrison has "stepped aside," Bachelor Nation wants to know who will replace him at the upcoming After the Final Rose special, which usually airs following The Bachelor finale. Following his announcement, fans have called on Rachel Lindsay to be the franchise's new host — and she shared her thoughts on the subject. "Honestly, I am not even thinking about that," she told E! News in February 2021. 
Instead, she's focused on "the bigger picture." Rachel explained, "There is an issue and Chris is recognizing it, other people are recognizing and I think if my message is to really make change and to really create a level of awareness, then I can't be focused on trying to take somebody else's job. I am just focused on really us getting to a place of unity where we can all be better." She does, however, believe it was the "right decision" for Chris to step aside from the franchise.
So who will take Harrison's place? As of this writing, that remains unclear.