The Reality Show You Never Knew Kristen Wiig Was On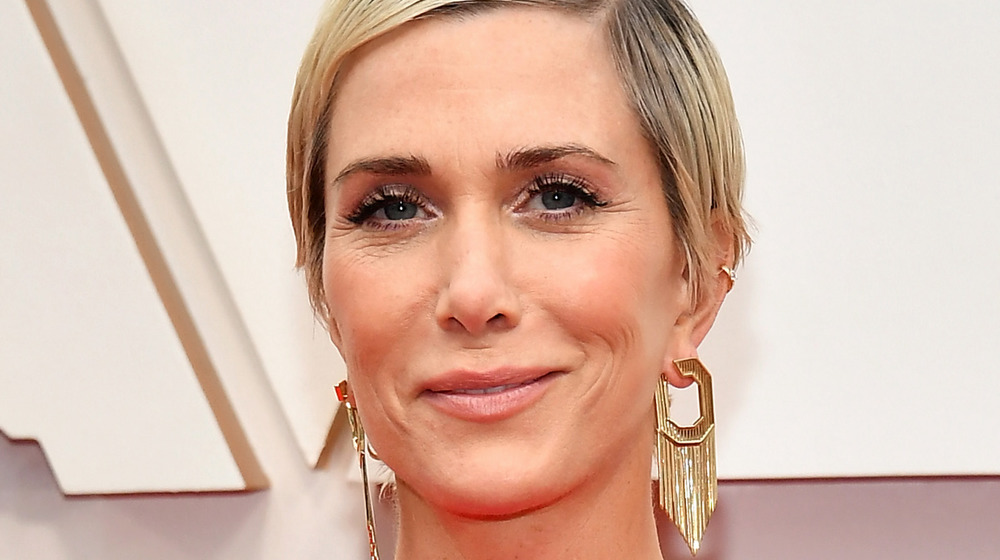 Amy Sussman/Getty Images
Kristen Wiig is such a talented and hilarious actor, it's not even funny! But did you know one of the star's first roles was on a reality TV show?
Much like former Saturday Night Live co-stars Bill Hader and Andy Sandberg, Kristen Wiig has made the jump from SNL to Hollywood A-lister so well she could join the Olympics for Vault. Her 2021 film Barb and Star Go to Vista Del Mar holds a 78% score on Rotten Tomatoes, with Variety calling the film an "the antidote to COVID blues." Impressive! And that's on top of classic gems like 2011's Bridesmaids (we could quote that "ready to party" airplane scene all day) and 2014's indie gem The Skeleton Twins. Not to mention the star's dramatic turn as the villain Cheetah in 2020's Wonder Woman 1984. The star is already tapped for the sequel, BTW. Yup, she's impressive, versatile, and killing it!
So with all of these accomplishments, some might be wondering, "Wait, Kristen Wiig was on a reality show?" Well, the answer is, sort of. In 2003, Kristen Wiig appeared on Season 1 of a reality parody show also starring comedians like Natasha Leggero. Yep, it was one of Wiig's very first roles! Scroll down to discover the reality series, err— reality parody series that Kristen Wiig starred in years back.
Kristen Wiig played a kooky marriage counselor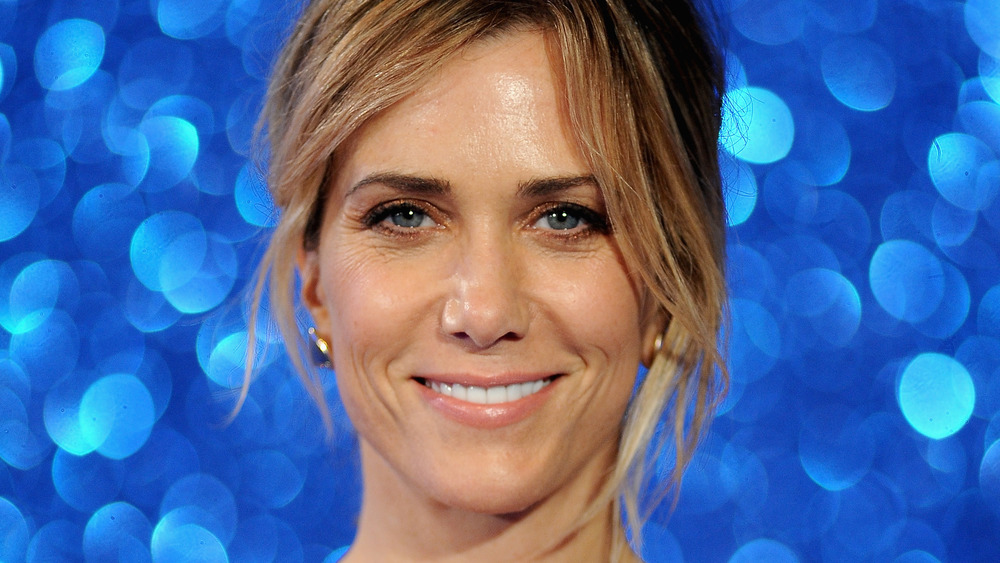 Jeff Spicer/Getty Images
So, what reality show did Kristen Wiig once appear in? That would be Season 1 of The Joe Schmo Show. The Spike TV series, per Glamour, "was a hoax series that led a person into believing that he or she was a contestant on a reality show—except all the other contestants (including a pre–Saturday Night Live Wiig) were in on the joke." The show's second season parodied The Bachelor, and only one (extremely confused) contestant didn't get a script beforehand. Screen Rant called the series "ahead of its time," and many might agree. Though the show only had three seasons, we'd give it a rose even decades later!
In Season 1, Kristen Wiig played "The Quack Marriage Counselor' 'Dr. Pat,'" according to The Comic's Comic. Yup, years before Saturday Night Live, the star made unknowing protagonist Matt Kennedy Gould (the Joe Schmo, if you will) believe he was on an actual and extremely dramatic reality show. Speaking of dramatic, in one on-screen contest (a sumo wrestling competition), Wiig suffered a real head injury and got taken to the hospital, per IMDb. As one Reddit user pointed out, Wiig "was injured in one of the 'contests' and came back the next day in character. ...Given the circumstances, that speaks to a high level of professionalism." 
So there's some Kristen Wiig trivia you probably didn't know!