The Real Reason Trump Dumped Giuliani As His Personal Lawyer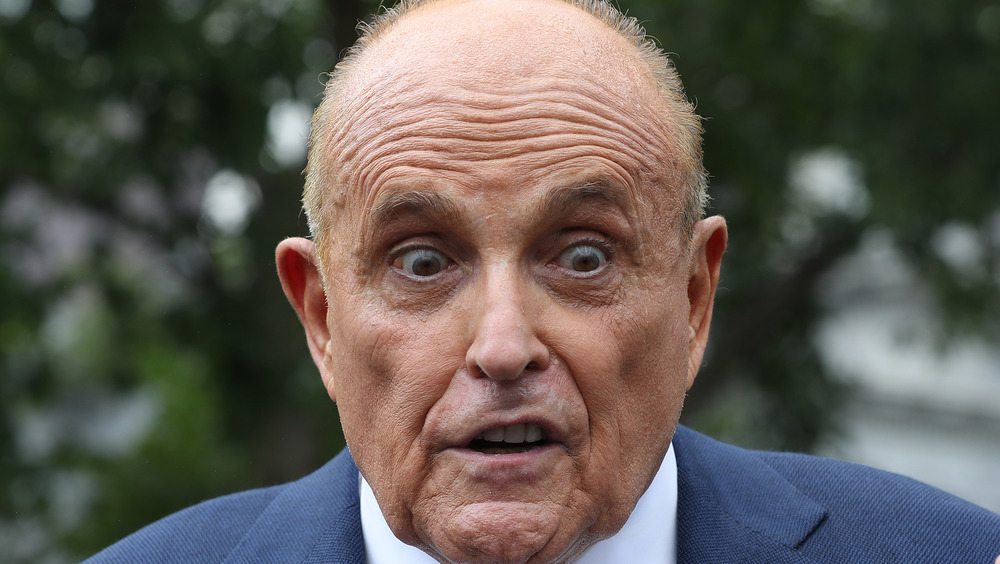 Chip Somodevilla/Getty Images
Donald Trump has reportedly ended his professional relationship with Rudy Giuliani, as the former Mayor of New York is "not currently representing" Trump in any legal capacity.
According to The Hill, a spokesman for the former president, Jason Miller, clarified in a statement in February 2021 that "Mayor Giuliani is not currently representing President Trump in any legal matters." He then claimed on Twitter that despite the lack of any "pending cases" where Giuliani is representing Trump, there was no personal disagreement between the two men. "The Mayor remains an ally and a friend," Miller added. But is that so?
The lawyer had been expected to appear on Trump's legal team during his impeachment trial, but said in January 2021 that he wouldn't be part of the defense, as per ABC News. Giuliani explained this choice by reasoning that he could be called as a witness. Although Trump was eventually acquitted, he still faces legal trouble for his actions before Joe Biden's inauguration, according to AlJazeera.
Giuliani and Trump are both being sued by the NAACP and Representative Bennie Thompson over their involvement in the deadly Capitol building riots, as The Hill reported on Feb. 16, 2021. It has not yet been determined who will defend the former president against the suit. Giuliani is also currently dealing with a $1.3 billion lawsuit from Dominion Voting Systems, the company behind the vote-counting machines he accused of rigging the election.
Trump's former lawyer Michael Cohen has warned Giuliani that Trump will 'throw him under the bus'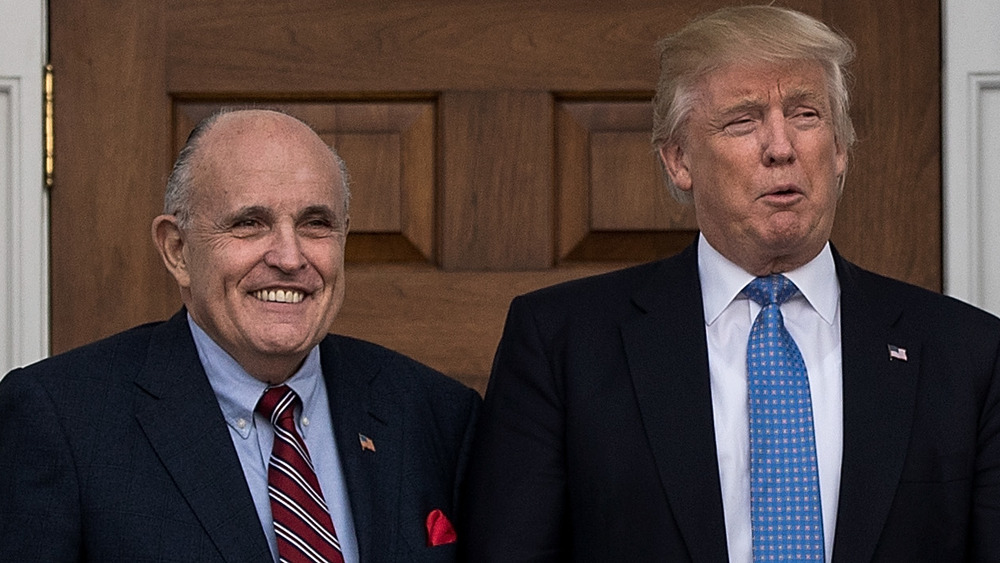 Drew Angerer/Getty Images
Although Jason Miller denied any personal rift between Rudy Giuliani and Donald Trump, The Independent reported in February 2021 that there had been rumors of a dispute over the former mayor's legal fees. Giuliani apparently admitted that at one point he billed $20,000 a day for his services to the president, which reportedly caused significant tension. Trump eventually instructed his aides not to pay the lawyer's fees, per CNN.
Former Trump lawyer Michael Cohen warned Giuliani that Trump would abandon him, using his own experience as a cautionary tale. "Very soon, @RudyGiuliani will learn what it feels like to be thrown under the bus by @POTUS45 #DonaldTrump," the disbarred attorney tweeted on Feb. 16, 2021. "I continuously warned you and all the @gop sycophants that #Trump cares for no one but himself. He will walk away from you and all of them!"
Cohen has been a vocal critic of Trump since their public falling out in 2018. He previously served as the president's personal lawyer before Giuliani and was known as his "fixer," according to the BBC. In 2018, the attorney plead guilty to fraud and more. He was subsequently sent to jail. Cohen claimed that he was acting on Trump's orders, and wrote a best-selling memoir alleging that the president was "a cheat, a liar, a fraud, a bully, a racist, a predator," and "a conman."