Where Did Rush Limbaugh Live And How Big Was His House?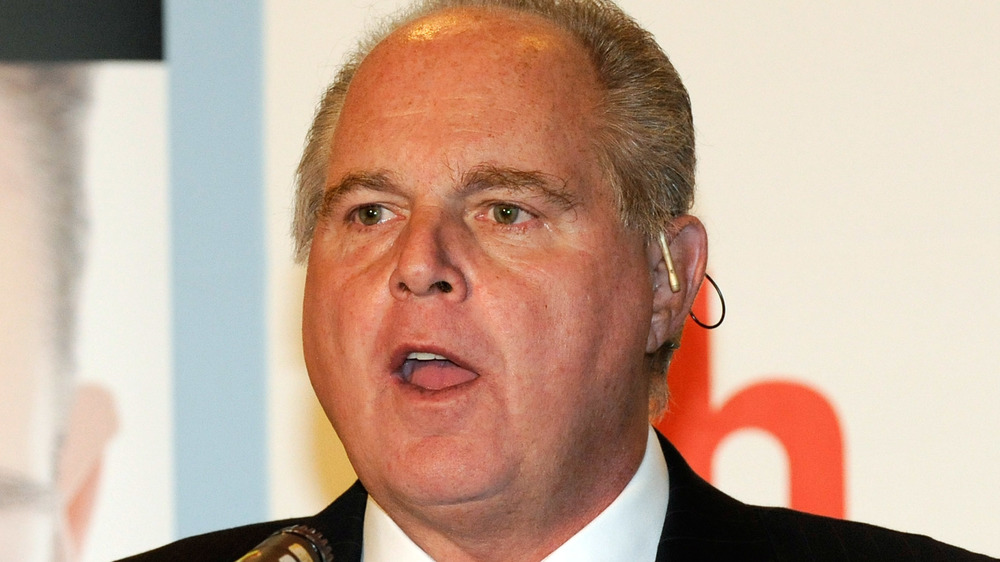 Ethan Miller/Getty Images
Conservative radio talk show host and author Rush Limbaugh's died from lung cancer on Feb. 17, 2021. Waves of tributes and think-pieces on Limbaugh's legacy followed, which has led to a natural segue: the final days of the controversial media mogul's personality.
Though Limbaugh's prognosis was grim when he announced it last year, a sense of solace might be found in the notion that the "outrageous" voice of The Rush Limbaugh Show likely died in relative material comfort. His estimated net worth was a staggering $600 million. Part of that wealth reportedly included the property he owned, and according to the New York Post, his most recent home only added to that fortune.
Rush Limbaugh purchased a home with a view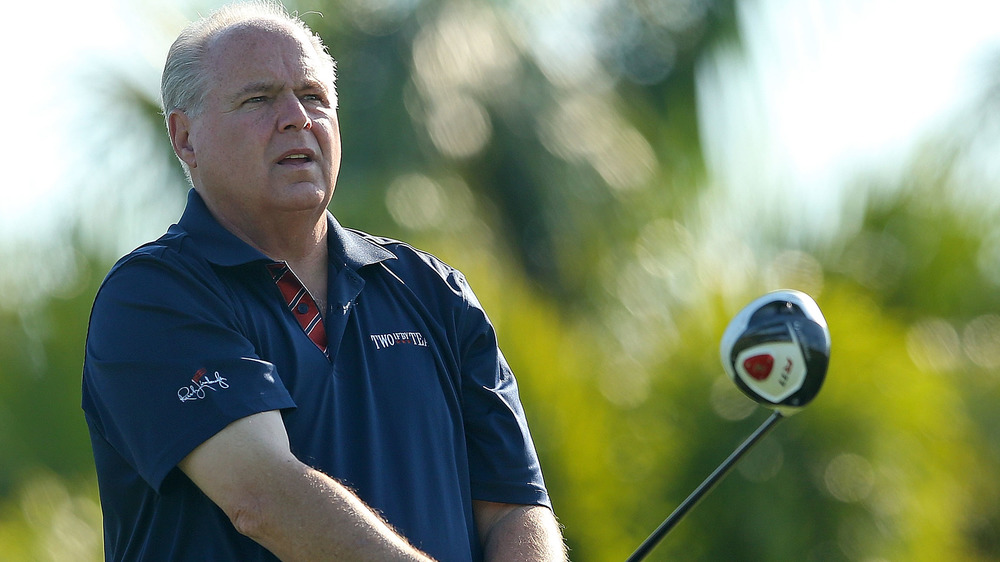 Mike Ehrmann/Getty Images
According to  the New York Post, Rush Limbaugh's last known residence was located in the affluent area of Palm Beach, Florida, which is, among other things, located near former President Donald Trump's domicile at the Mar-a-Lago private resort. The two men were longtime ideological allies. Limbaugh, who previously lived in Florida before moving to New York City in 1988, returned to the Sunshine State in 2010. This locale reportedly became the place where Limbaugh created his main recording studio for his titular radio show, which was syndicated by Clear Channel's syndication wing, Premiere Networks, until the time of his death, per CNN.
When Limbaugh purchased his beachfront house in 1998 — nearly 20 years before he moved in for the long haul — the 34,000 square foot property cost "a paltry $3.98 million," according to the Post, though the newspaper estimated it accrued a total worth of about $50 million over time. During the time that Limbaugh made the Palm Beach property his primary homestead, he reportedly purchased some surrounding property and had a number of other structures built, including a guard tower and a two-story library.