Lauryn Hill Just Made History With Her Debut Album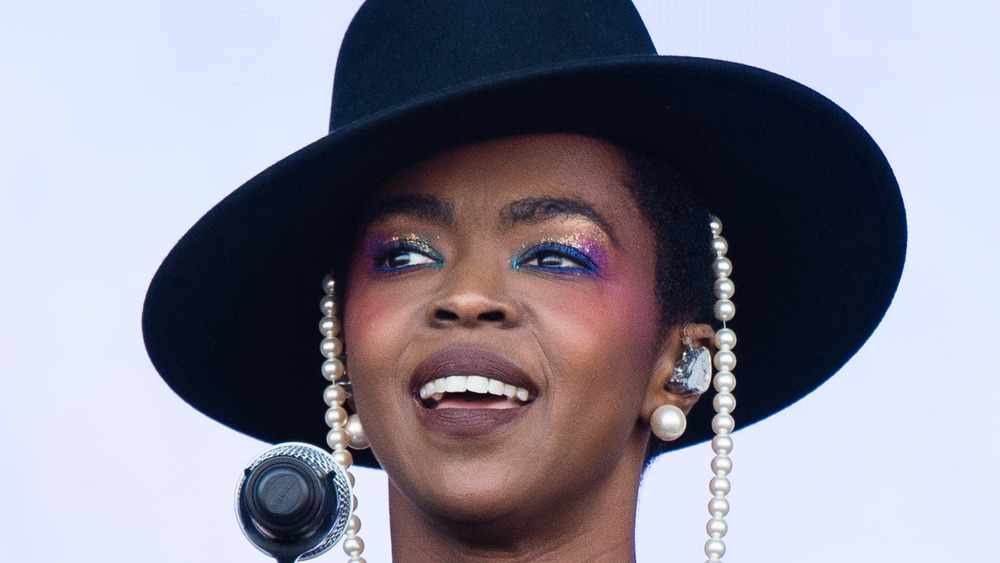 Harry Durrant/Getty Images
From the time Lauryn Hill entered the limelight as ⅓ of The Fugees, her lyricism and unique artistry set her apart from the other female rappers of her time. Hill saw great success with the group, and would eventually go on to work on her own project. In August 1998, the "Ready or Not" crooner released her solo debut album, The Miseducation of Lauryn Hill, per Complex. The critically acclaimed album was a success commercially, reaching No. 1 on the Billboard 200 chart and selling over 450,000 units within its first week. Additionally, the album earned the "Doo Wop (That Thing)" singer 10 Grammy nominations and five wins.
Over 20 years later since the release of her first and only studio album, The Miseducation of Lauryn Hill has been deemed one of the greatest albums of all time by Rolling Stone. The 16-track project has also been generously sampled by artists such as Drake and Cardi B. It's without question that Hill's emotionally charged album is a staple to pop culture and hip-hop enthusiasts everywhere. The Miseducation of Lauryn Hill remains relevant to all of our lives today and continues to make history over two decades later.
Lauryn Hill is officially the first female rapper to with a diamond-certified album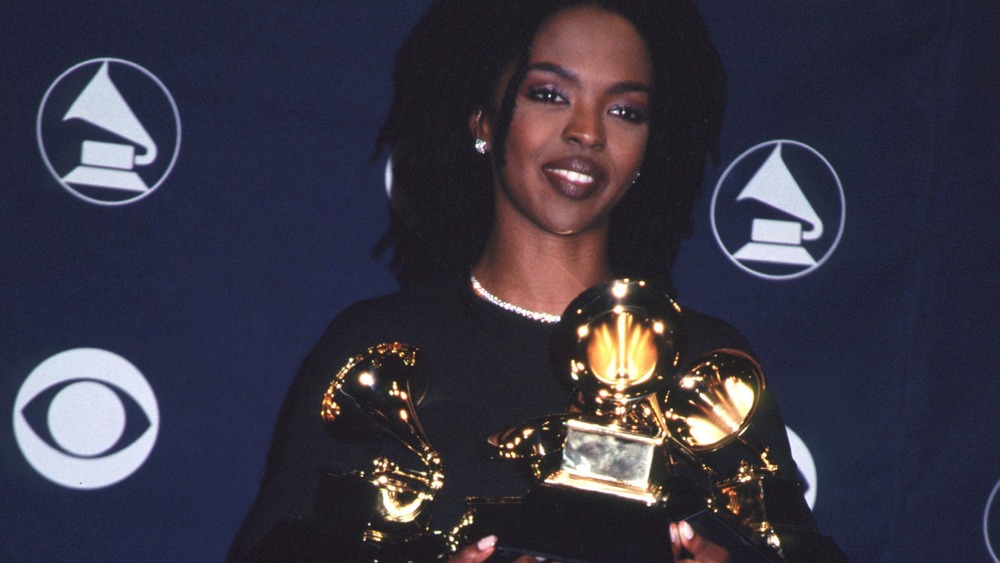 Barry King/Getty Images
After the release of The Miseducation of Lauryn Hill in 1998, Lauryn Hill's career and fame reached new heights. In addition to having a successful debut album rollout, the Sister Act 2 star became the first hip-hop artist to win the Grammy Award for Album of the Year. Over two decades later, the singer is still receiving her flowers for the widely impactful album.
In February 2021, the Recording Industry Association of America announced the news that Hill's debut album officially sold over 10 million units, certifying the album diamond. "Welcome to the RIAA Diamond Club @MsLaurynHill," the official RIAA Twitter account wrote. "#TheMiseducationofLaurynHill is now a [diamond emoji] (10X) certified album!" That's only half of the good news — Hill made history as the first female MC to have a diamond-certified album, per Radio. Hill joins the exclusive list of artists with diamond-certified records, including Tupac Shakur, Notorious B.I.G., Britney Spears, and Adele. 
Since the 1998 release, Hill has popped in and out of the industry with rare singles and collaborations. In 2020, Hill joined forces with Teyana Taylor for "We Got Love," and recorded "Guarding the Gates" for the Queen & Slim soundtrack the year prior. While we all hopelessly wonder if the "To Zion" singer will ever release another studio album again, fans hold on to the nostalgia of listening to The Miseducation of Lauryn Hill for the first time.