What Post Malone Looked Like Before All His Face Tattoos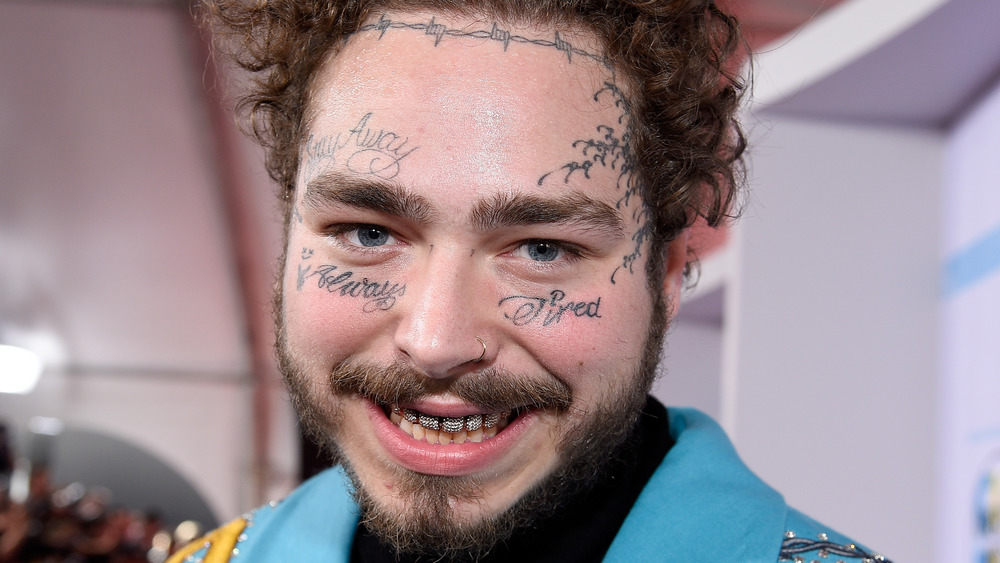 Kevork Djansezian/Getty Images
In the era of ink, it's no surprise that everyone — celebs included — is getting a whole whack of body art. The tattoo frenzy is so strong, in fact, that it has even generated popular reality TV shows like LA Ink.
Some celebs have gotten their worst tattoos removed, while there are others who probably should or, at the very least, must regret getting them. However, most celebs show off their new ink. Chrissy Teigen proudly showcased a new spine tattoo. Not only that, but Madonna shared that she got her first tattoo at 62.
Typical of tattoos, the ink usually has a deeper meaning. At least, this is the case with Kendall Jenner and her body art. Another celeb whose tattoos hold a secret meaning is Chris Evans, who has opted for several designs all over his body.
For all the great tattoos, there are also mistakes. In fact, a survey shows which celeb has the worst tattoos, according to popular opinion. Post Malone always comes up on these lists thanks to his shocking face tattoos. We have gotten so used to them now that it is almost easy to forget what he looked like before his face tattoos. Here's a look.
Post Malone gets face tattoos to look more interesting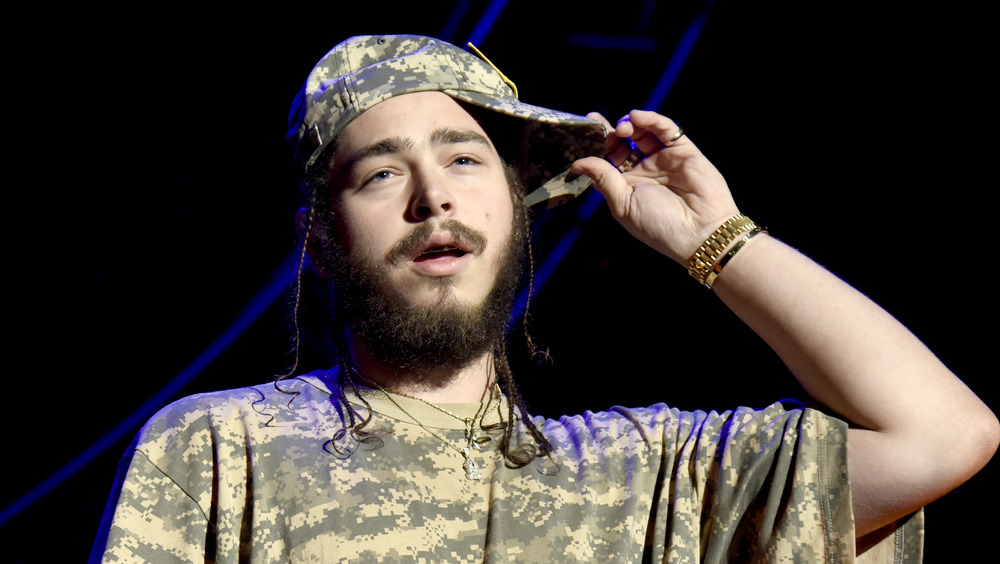 Tim Mosenfelder/Getty Images
Post Malone started his career with a fresh face and gradually used not only his body, but also his face as a canvas for his tattoo passion. Amazingly, the singer has over 65 tattoos, according to Insider.
These obviously come up as a topic of conversation quite frequently, so in a March 2020 interview with GQ, Post Malone spoke about one of his more recent tattoos: a sword on his face. "Swords are f**king awesome, and I've been into them since I was a little kid," he told the outlet, adding that an additional motivation for that particular tattoo was to annoy his mom.
But Post Malone's penchant for face tattoos give him a visual appeal, or at least this is what he believes. "I feel like the face tattoos make me interesting to look at," he told GQ, "so where I might lack in handsomeness, I make up for in intrigue at least."
While we are all interested in what Post Malone looked like before all the ink, it's a topic that crosses his mind, too. "It's interesting to look back at the photos from when I had no tattoos," he told GQ. "It's just bizarre to see. It becomes such a part of you that you don't even notice." Well, honey, we definitely still notice!