The Real Reason Dolly Parton Turned Down A Statue Of Herself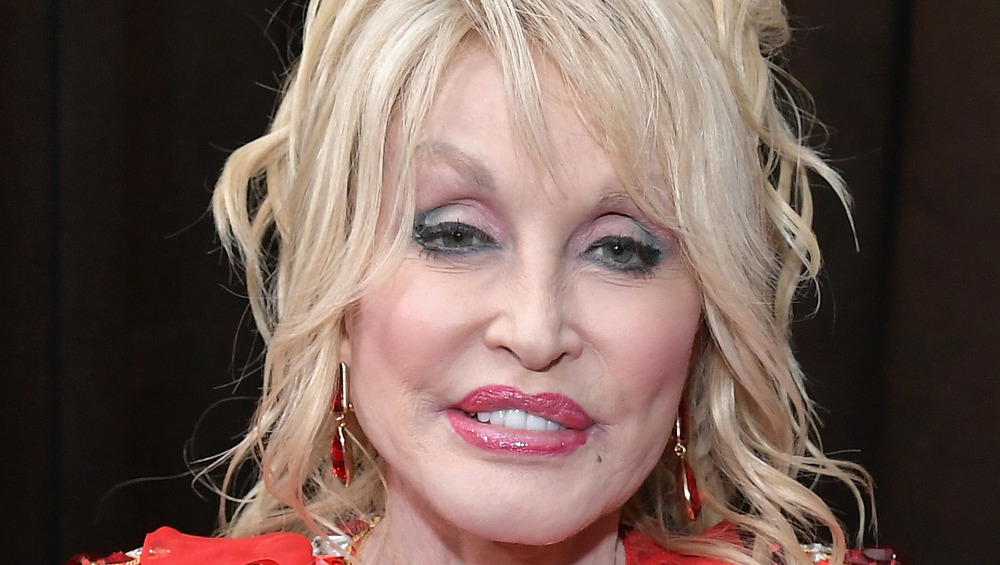 Neilson Barnard/Getty Images
In January 2021, State Representative John Mark Windle of Tennessee proposed a bill to create a statue in honor of Dolly Parton in Nashville, Tenn., per Billboard. The outlet reported that the statue would have been "financed by gifts, grants and other donations, and handled via the Dolly Parton Fund, a separate account within the state's general fund." Nashville residents seemed on board, especially given Parton's $1 million donation to Vanderbilt University Medical Center, which ultimately helped with the creation of a COVID-19 vaccine.
A petition with thousands of signatures asked Nashville to "replace all Confederate statues in Tennessee with Dolly Parton," who the petition creator deemed a "true Tennessee hero." The petition's creator, Alex Parsons, wrote, "Aside from her beautiful music, which has touched the hearts and lives of millions of Americans, Dolly Parton's philanthropic heart has unquestionably changed the world for the better."
However, anyone who knows Parton knows that the country singer is all but boastful about her charitable donations. When news broke that the singer's $1 million donation toward COVID-19 vaccine studies was a driving force behind the Moderna vaccine, Parton said on the TODAY show, "I'm just happy that anything I do can help somebody else." 
So, why is the star turning down the recognition in Nashville? It's just not the time.
Dolly Parton hopes to have a statue in the future
John Shearer/Getty Images
In an Instagram statement posted on Feb. 18, 2021, Dolly Parton revealed she asked the Tennessee legislature to stop the process of considering a bill that would "erect a statue of [her] on the Capitol grounds." She wrote, "I am honored and humbled by their intention but I have asked the leaders of the state legislature to remove the bill from any and all consideration." The singer went on to say that although she would love a statue in the future, now is just not the right time.
"Given all that is going on in the world, I don't think putting me on a pedestal is appropriate at this time," the Grammy-award winning singer wrote. "I hope, though, that somewhere down the road several years from now or perhaps after I'm gone if you still feel I deserve it, then I'm certain I will stand proud in our great State Capitol as a grateful Tennessean." 
The country singer closed her statement by vowing to "continue to try to do good work to make this great state proud." It certainly seems like Tennessee is mighty proud of Parton already.