The Real Reason Kendall Jenner's New Company Is Causing Such A Stir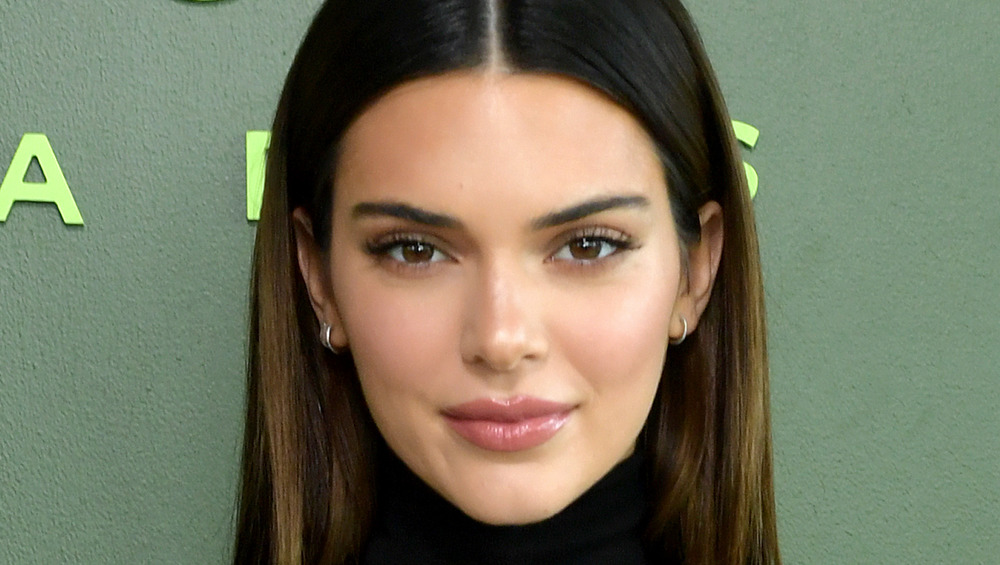 Ben Gabbe/Getty Images
Grab your glasses and get ready to stir because we're about to spill the tea-quila on Kendall Jenner's latest beverage business. She first shocked audiences with that infamous Pepsi commercial in 2017, and now Kendall is back making unwanted headlines following the announcement of a tequila company. 
The reality TV star of Keeping Up With the Kardashians leveraged her fame into successful modeling and influencer careers and even is considered one of the most beloved sisters in the Kardashian-Jenner clan by fans. Kendall revealed to fans on Instagram in February 2021 that after four years of "blind taste tests, trips to our distillery, [and] entering into world tasting competitions anonymously," she is launching a tequila brand called 818. Kendall also tagged @drink818, whose description cites "hand-crafted tequila from Jalisco, Mexico." 
Per Vulture, the news came as no surprise to Kendall's TikTok followers — the model has been hinting at a new alcohol collaboration since as early as April 2020, even with some accidental bottles of 818 in the background of videos! 818 is also rumored to be named after the Calabasas area code. 
So why is Kendall's tequila shot especially hard to swallow? Keep scrolling to find out why 818 is already making fans' heads spin! 
Critics are accusing Kendall Jenner of cultural appropriation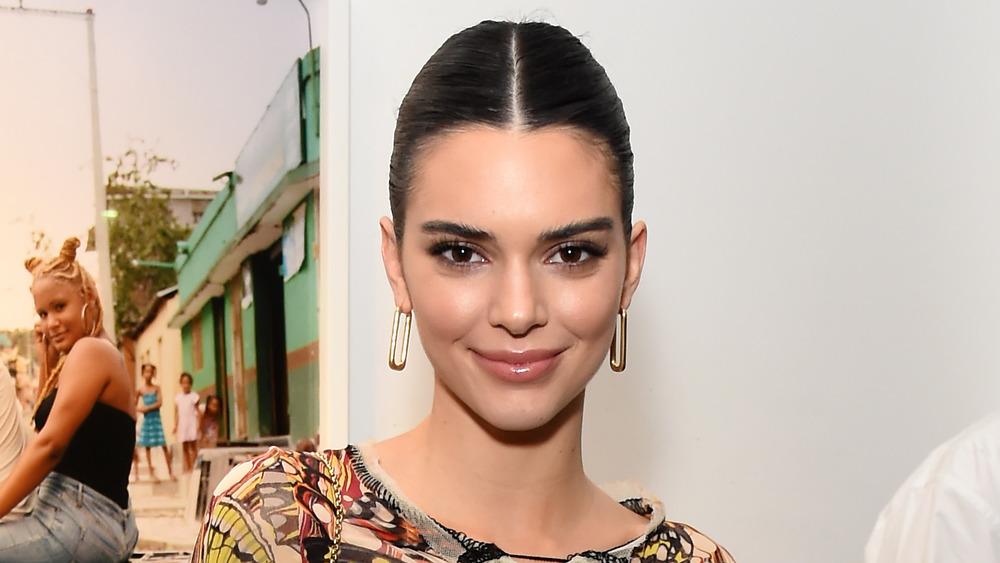 David M. Benett/Getty Images
Even though most of Kendall Jenner's fans have been supportive of her new tequila brand 818, some critics have called out Kendall for cultural appropriation. The 25-year old was slammed by "an overwhelming amount of Latinx and Mexican social media users," according to the Daily Mail, who have called Kendall a "colonizer." Per the article, fellow A-listers George Clooney, Dwayne "The Rock" Johnson, and Nick Jonas have all similarly launched tequila labels, apparently without the same criticisms. 
An insider also claimed that 818 Tequila is "currently undergoing a rebrand with regards to its advertising assets" that originally featured the reality star in "problematic" poses, including "field-based images of Kendall with local farmers in Mexico." Could that be why social media users clapped back? 
Per InStyle, Twitter exploded, mocking Kendall's venture. "Something about Kendall Jenner making tequila rubs me the wrong way... like the idea of white celebrities taking from local Mexican artisans and profiting off our traditions and agricultural business yet only visit Cabos and Puerto Vallarta for vacation spots," one person tweeted. Others have curated lists of Mexican-owned tequila brands to support instead of celebrities' labels. 
As Instagram juggernaut Diet Prada wrote, quoting a comment on Kendall's post, "I know who I will be supporting and it won't be a rich model whose contribution to the craft was 'tequila tasting'... nah I will support the authentic soul and people who actually can call it theirs.'" It's clear some fans will cheers to that.