Why You Recognize Chutney From Legally Blonde
It was nothing short of iconic when Elle Woods applied her knowledge of perm maintenance to solve the case in Legally Blonde. Reese Witherspoon's character got Chutney to confess to accidentally shooting her father. Everyone in the courtroom let out an audible gasp as Elle outsmarted Chutney. Chutney wasn't in much of the movie, but that scene is a pop cultural touchstone, and actress Linda Cardellini got a lot of mileage from that bit of screen time. 
Reflecting on the part, Cardellini told Rolling Stone, that her agent told her it was a "'small role. You don't have to do it.'" However, she "thought the script was hilarious," she "loved it," and of course, she ended up nailing her performance. Cardellini was not able to attend the Legally Blonde premiere, so she and a friend went to a movie theater to watch the film. Unfortunately, it wasn't the best experience for the actress, who recalled, "When I came on the screen, somebody audibly gasped and yelled, 'Ew!' And my stomach sank." She heard an audience member make fun of her character's hair, which was pivotal to the role, and she felt a familiar emotion. She said, "I remember that somebody criticized Lindsay's hair and that was the first time I'd ever been truly criticized in public." And, of course, that "Lindsay" she's referring to is Lindsay Weir on the beloved show Freaks and Geeks. 
In fact, Cardellini has been a part of many iconic movies and TV shows throughout her career, carefully picking roles that are unique and unexpected. Take a look below.
Linda Cardellini likes to switch things up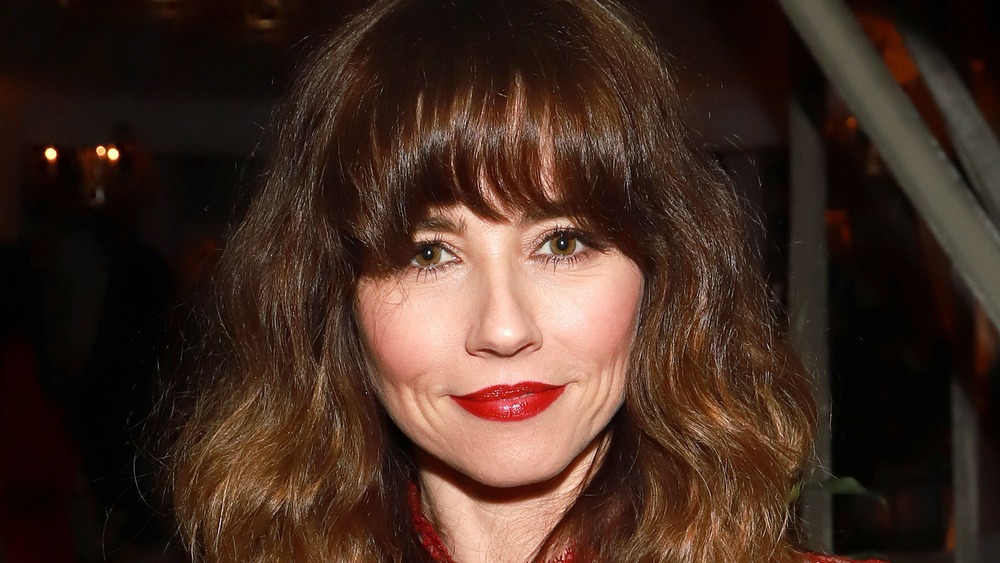 Arnold Turner/Getty Images
Many actors are associated with one breakout role. Some people embrace that adoration and others are upset to be typecast as a certain type of character. Although Linda Cardellini doesn't have that Chutney-style perm from Legally Blonde in real life, there are plenty of people who can't help associating her with that role. There are also lots of people who think of her as Lindsay Weir, her Freaks and Geeks character. When Cardellini got the script for Legally Blonde, she thought, "'Oh god, this is so different. How fun to go from playing somebody like Lindsay to a murderer.' So that was that was part of my reason for taking it," per Rolling Stone.
Currently, she stars opposite Christina Applegate in the Netflix dramedy Dead to Me. And her resumé is full of iconic roles: She played Samantha Taggart on ER. She was Lauren, the girl that Cory Matthews kissed during a ski trip (one of the most infamous storylines on Boy Meets World). Cardellini had a multi-episode arc on Mad Men. She played Velma in the Scooby-Doo film franchise. There doesn't appear to be any strong common threads between those characters, but she explained to Rolling Stone, "What I tended to do, and what I think I still do, is try to take a left turn after each role and do something that's different."
When it comes down to it, pretty much everyone recognizes Linda Cardellini from something. She's been in shows that appeal to pretty much every preference imaginable.