Ted Cruz: How Much Is The Senator Worth?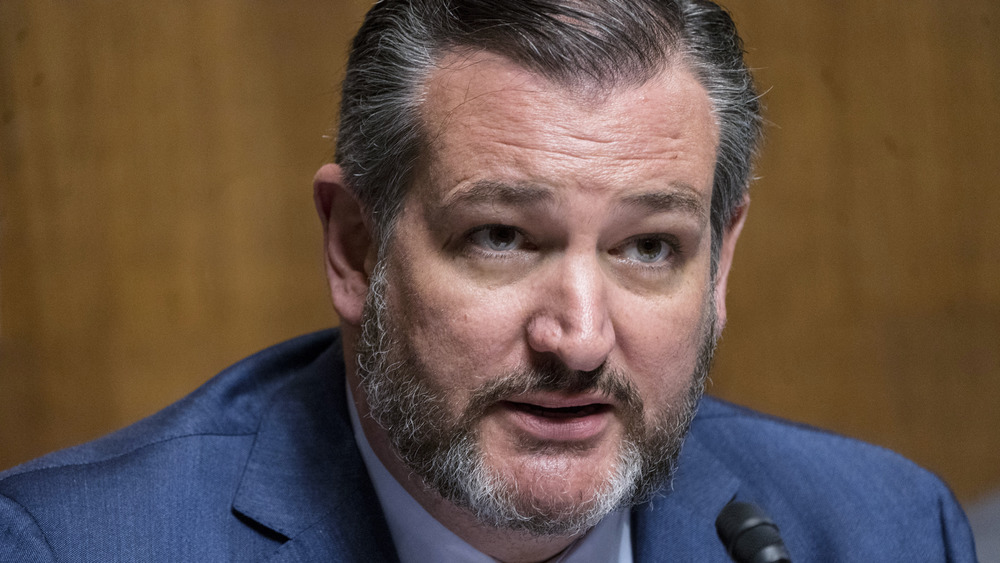 Bloomberg/Getty Images
Republican Senator Ted Cruz found himself on the wrong side of the spotlight in February 2021 after he was seen on a flight to Cancun, Mexico as his state of Texas was enduring massive power outages following uncharacteristically low temperatures and huge snowstorms. Photos of the senator circulated online, and he immediately faced sharp criticism for leaving his state while it's under distress. "Ted Cruz ditched Texas for Cancun after catastrophic storms hit and a crisis exploded. Millions are without heat and power, food and water. Ted's 5-star getaway is an outrageous offense to every one of his constituents back at home," one person wrote, with many replying in agreement.
Following the backlash, Cruz released an official statement, saying he was simply trying to be a "good dad" by taking his daughters on a trip while they were out of school. However, that too, was met with a landslide of angry tweets. "Ted Cruz is so out of touch that he not only thought vacationing in Cancun while his constituents are struggling to survive is fine, but he then tried to rationalize it w/ a statement making it sound as though spontaneous international getaways during pandemics are totally normal," another person responded. Cruz later apologized, as per CNN, and saying his trip "was obviously a mistake."
The spur-of-the-moment trip to Cancun draws an eye on how wealthy and "privileged," as many accused, the Texan senator is. With that in mind, how much is Ted Cruz actually worth?
Ted Cruz is living comfortably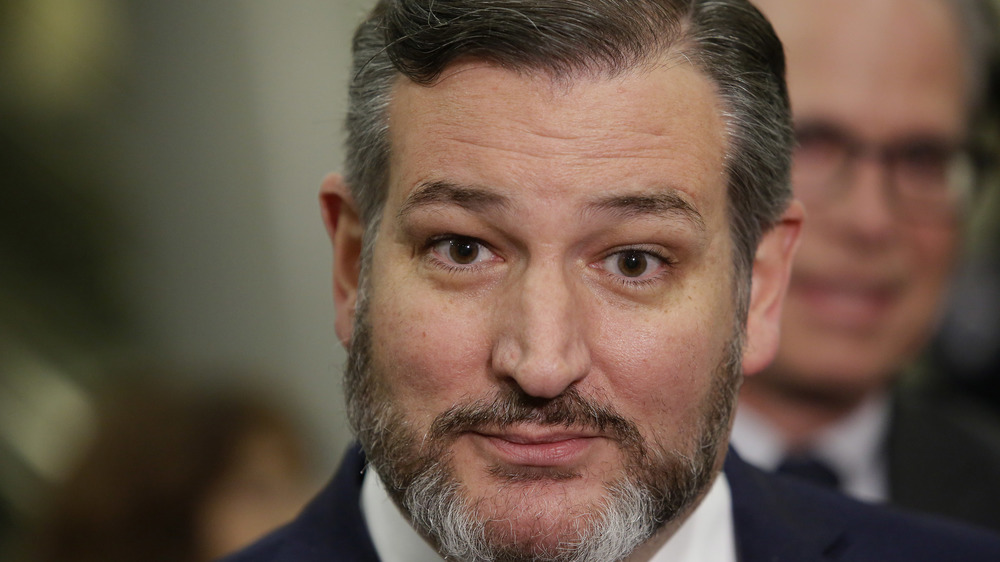 Bloomberg/Getty Images
Ted Cruz's net worth came into question during the 2018 midterm elections when his alleged net worth was revealed, as per Politifact. The outlet explained that it's possible that Cruz was worth anywhere from $500,000 to $3.5 million in 2012 after digging up his financial disclosure he submitted at the time.
The Texas Tribune noted that it's difficult to accurately assess the wealth of federal candidates because they are not required to fully disclose their assets, liabilities, and income. In 2018, the publication reported that Cruz and his wife said their assets ranged from $2 million to $5 million with their liabilities ranging between $1 million and $5.3 million. As a member of Congress, Cruz makes $174,000, but it is unknown what his wife makes as a director at Goldman Sachs. The Texas Tribune also noted that the couple holds multiple six-figure stocks and mutual funds, which gives them a great amount of passive income. Ostensibly, Cruz also earns money from his "law firm retirement plan."
Although difficult to accurately estimate his net worth, Celebrity Net Worth reported that as of February 2021 Ted Cruz is worth approximately $4 million, which would certainly allow him to up and leave for Cancun at any given time.