What Kim Kardashian Really Eats In A Day Now On Her New Diet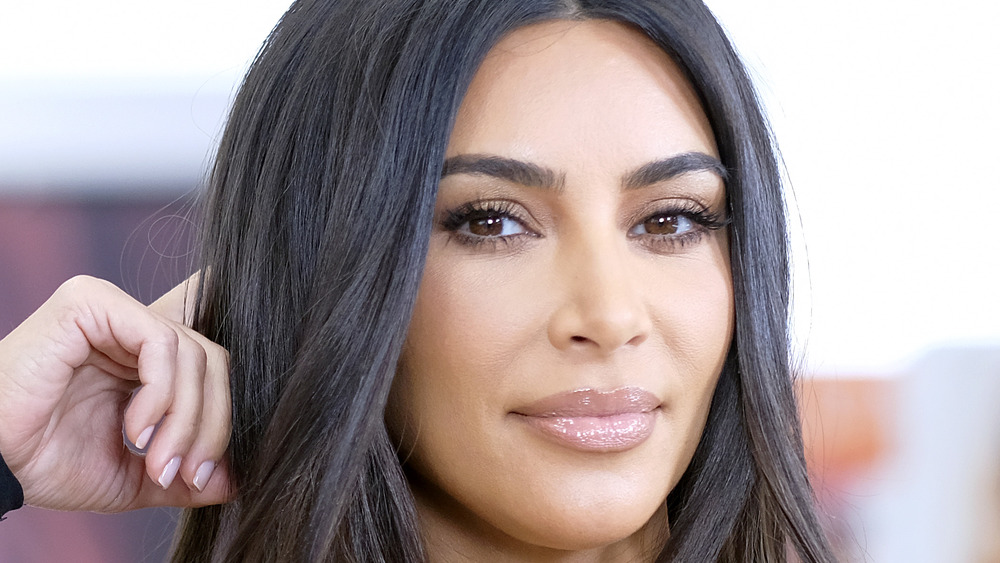 Dimitrios Kambouris/Getty Images
Plenty of stars take special care to keep themselves in tip-top shape by opting for hardcore workouts and sticking to (sometimes strict and sometimes more lenient) diets. Just take a look at what celebrities like Adele, Olivia Culpo, and Chanel West Coast eat in a day. And then, there's Grimes who dined on caffeinated cubes and "sludge" during her pregnancy, but that's a different story. As for Kim Kardashian, she's definitely someone who knows what it takes to take care of her body, which is one of the reasons why her famous figure gets so much attention.
"If there's one body that's captivated the entire world, it's that of Kim Kardashian West. But attaining her famous physique was definitely no easy feat — and can be credited to a rigorous diet and exercise routine," per Elle Australia. In fact, along with "work[ing] on her body six days a week, focusing mainly on endurance fitness and core strength," the reality TV star and entrepreneur "rarely strays from her strict diet routine."
So, what exactly is on Kim's menu each day? Well, along with a few healthy options that she tends to rely on, there's also something that she definitely doesn't eat.
Kim Kardashian says this diet 'does a body good'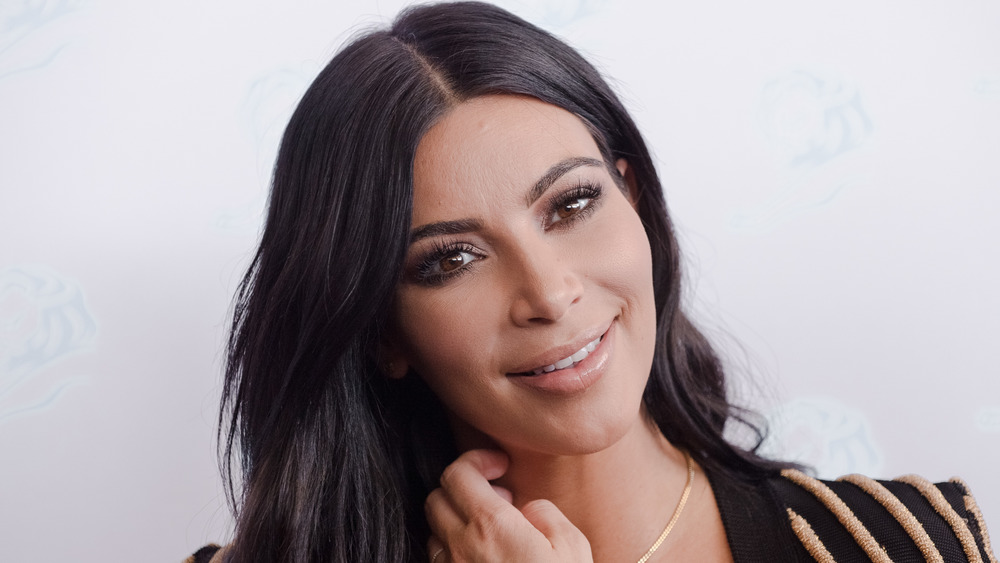 Francois G. Durand/Getty Images
Kim Kardashian likes to show off the results of the effort she puts toward keeping her body super-fit. That means posting plenty of photos that give her followers a glimpse at her figure, which is just what she did on Feb. 19, 2021. Taking to Instagram to pop up a pic of herself in khaki-colored cargo pants and a white top that showed off her mid-section, the star added a caption that revealed what diet had helped her, writing, "Plant based does a body good."
The Daily Mail also noted that earlier the same month, Kim had used a Twitter Q&A to explain that her day-to-day menu was "mostly plant-based," adding, "No meat anymore." She also noted that her children are sticking to a veggie-filled diet, although North is "a pescatarian — meaning she eats fish."
When it comes to Kim's exact daily intake, she admitted that "she enjoys everything from sea moss smoothies to Cheetos." But usually, she explained, "Oatmeal and vegan sausage for breakfast, vegan tacos are my fave for lunch! Salads are good too!" And when she's in the mood for Starbucks, she orders a "small size soy chai latte or the smallest size white chocolate mocha with whipped cream." Why a small size? Not because she wants to limit herself, but instead, because apparently if it's a larger size, "they don't taste the same."