Ted Cruz's Daughters Are Paying The Real Price For The Vacation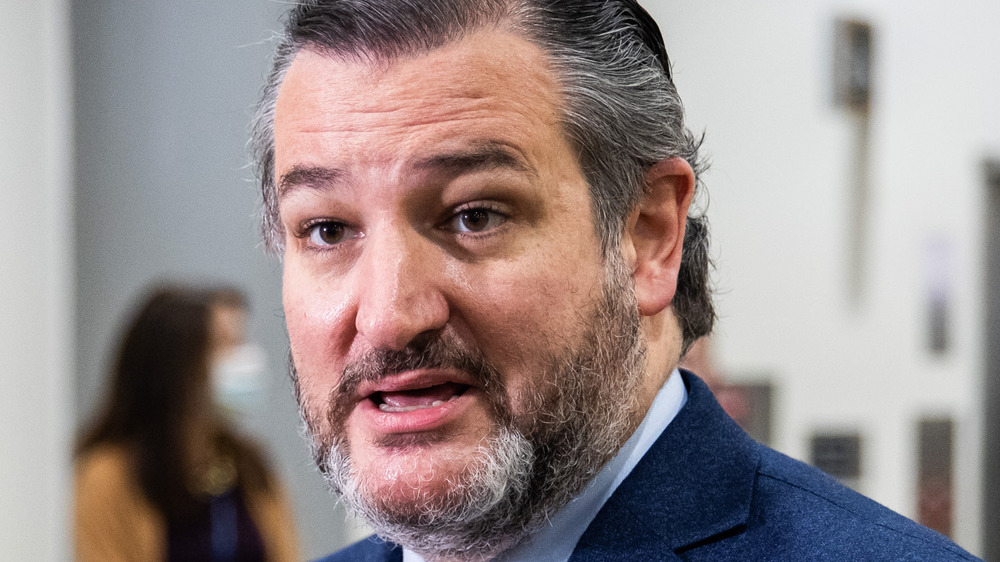 Bloomberg/Getty Images
Ted Cruz caused quite the uproar when he and his family took a trip to Cancún, Mexico during Texas' unprecedented snowstorm in mid-February 2021. The U.S. Senator, his wife, Heidi Cruz, and their two daughters, Caroline and Catherine, escaped the south just in time for Texas to be hit with deadly winter weather that caused disastrous power outages.
Cruz's trip to Cancún — which began on Feb. 17 and lasted less than 24 hours — was met with an immense amount of criticism, considering millions of Texans were not only out of power and heat, but also electricity, water, and food. According to the Texas Commission on Environmental Quality, more than 14 million residents were under orders to boil tap water so they could have access to healthy drinking water (via NBC News).
But while nearly all of Texas suffered from freezing temperatures and dangerous conditions, which caused at least 58 deaths (via Washington Post), Cruz and his family were nonchalantly relaxing on the glorious beaches of Cancún. Cruz certainly received backlash from fellow public figures, including Houston's police chief Art Acevedo and former New Jersey Governor Chris Christie, but it seems his daughters have also been affected by their father's decision.
Keep scrolling to find out why Caroline and Catherine are paying a price for their trip to Cancún.
Ted Cruz's daughters will miss school after visiting Cancún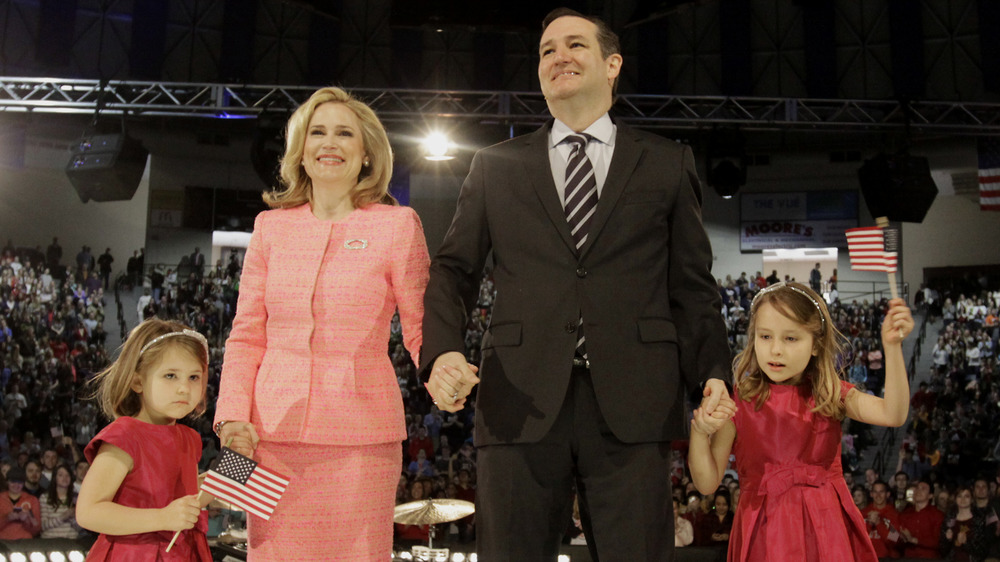 Bloomberg/Getty Images
After Ted Cruz and his family paid a visit to Cancún, Mexico — amid the catastrophic winter storm in Texas — the U.S. Senator isn't the only one paying the price. Cruz's two daughters, 12-year-old Caroline and 10-year-old Catherine, are reaping the effects, as they will be forced to miss classes at their extremely prestigious private school.
Caroline and Catherine will not attend classes at Houston's elite St. John's School for about seven to 10 days, per Politico. As the outlet reported on Feb. 19, 2021, the coeducational, independent K–12 day school has strict pandemic-mandated rules that require those who travel internationally to quarantine for more than a week upon their return. They are unable to attend virtually as the school does not offer online learning.
The mandated policies, which correlate to CDC guidelines, were sent on Jan. 30, 2021 after students in the 11th and 12th grades prompted quarantines. Per Politico, multiple students attended holiday parties during their winter break that resulted in positive COVID-19 infections. When Cruz made headlines for traveling internationally two weeks later, St. John's parents called for action to be taken against the senator's kids.
"From a parent standpoint, all I'm asking is the school follow the CDC guidelines," Lara Hollingsworth, a mom of a student at St. John's, proclaimed (via Politico). "I need to say I have no reason to believe they won't."
Ted Cruz admits the trip was a 'mistake,' but says he did it for his daughters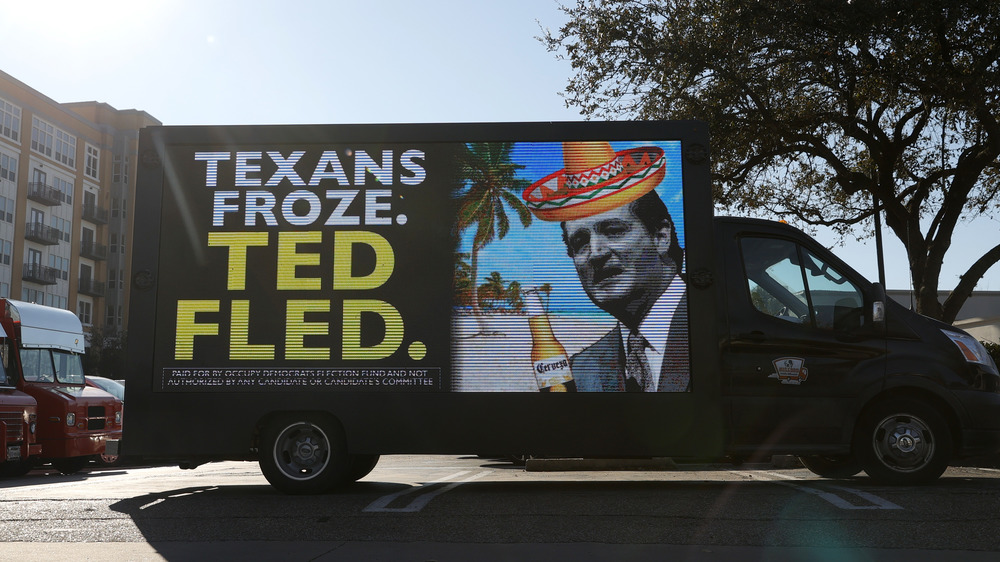 Justin Sullivan/Getty Images
Ted Cruz hopped on a plane to Mexico with his family with plans to return following a multiple-day trip, but he cut his rendezvous short after being condemned for his actions. The politician spent just one night in Cancún, returning on Feb. 18, 2021 (via ABC), but the damage was still done by the time he touched back down in Texas.
As he appeared from Cancún before boarding the Houston-bound flight, Cruz offered an explanation of why he went through with the trip. "I'm a dad and just trying to be a good dad, and take care of my kids," he proclaimed, according to a video obtained by Al Dia News and The Dallas Morning News.
After returning to the states, the Republican released a statement, claiming he took the trip for the benefit of his daughters. Though Cruz acknowledged the was "obviously a mistake" and "in hindsight I wouldn't have done it," he insisted he was "trying to make decisions" for Caroline and Catherine.
"Our girls asked to take a trip with friends," the statement said, per NBC News. "Wanting to be a good dad, I flew down with them last night and am flying back this afternoon." Because the winter storm grew "bigger and bigger," Cruz noted, "it became all the more compelling that I needed to come back."
Still, it looks like Cruz has a lot of making-up to do.