Inside Azealia Banks' Engagement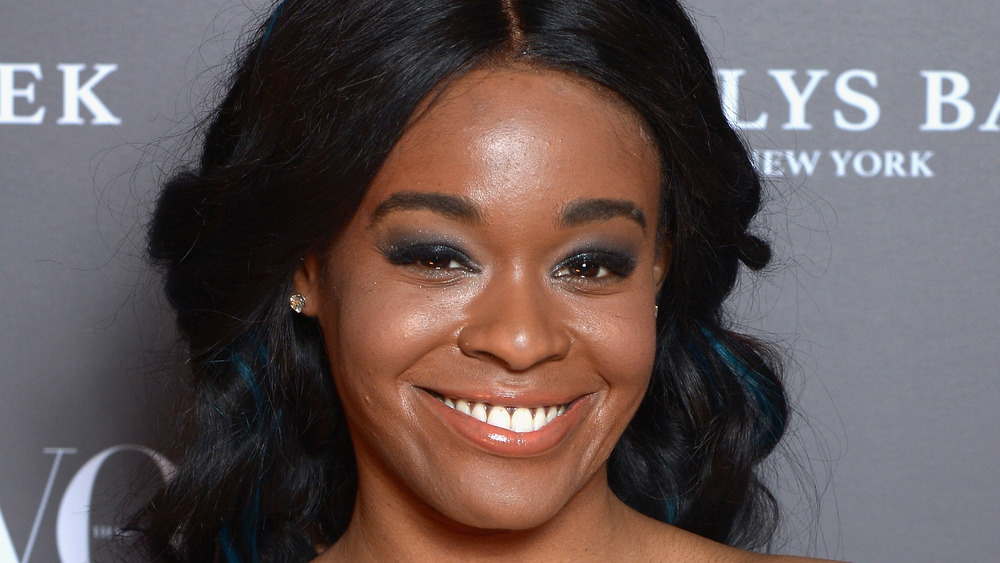 Dominique Charriau/Getty Images
Congratulations are in order! Rapper Azealia Banks announced she is engaged to boyfriend Ryder Ripps on Feb. 22, 2021, and she seems over the moon with her husband-to-be. "I just got engaged k**ts. I'm crying," she wrote on Instagram with a photo of her gold ring, which featured an engraved menorah design. "I'm Jewish now," she added. "MAZEL TOV B*TCHES! WE IN HERE.... YERRRRRRR."
Following the exciting news, Banks took to her Instagram Story to share more details about her engagement. Her fiancé can be seen on one knee and planting a kiss on her hand. "I said yes!!!" she wrote on another photo of her sparkler. "@ryder_ripps and I are engaged!!!," she added, "I'm a Jew now!!!"
Although Banks seemed to be thrilled to be marrying into the Jewish religion, some people criticized her remarks. "This is what pisses me off with Azealia Banks, because if he says 'I'm Black now!' all hell would break loose," one user tweeted referring to Ripps. However, Banks clapped back and posted a screenshot of the now-deleted comment to her IG Story, adding, "The [hoteps] not understanding that Judaism is a religion and once again forgetting that there are nations of black Jews." She continued, "Sometimes Black Twitter has some seriously uneducated and ignorant takes." Following her clapback, she continued to put her engagement party poopers in their place. Keep scrolling for more details.
Azealia Banks won't let her haters take away from her engagement joy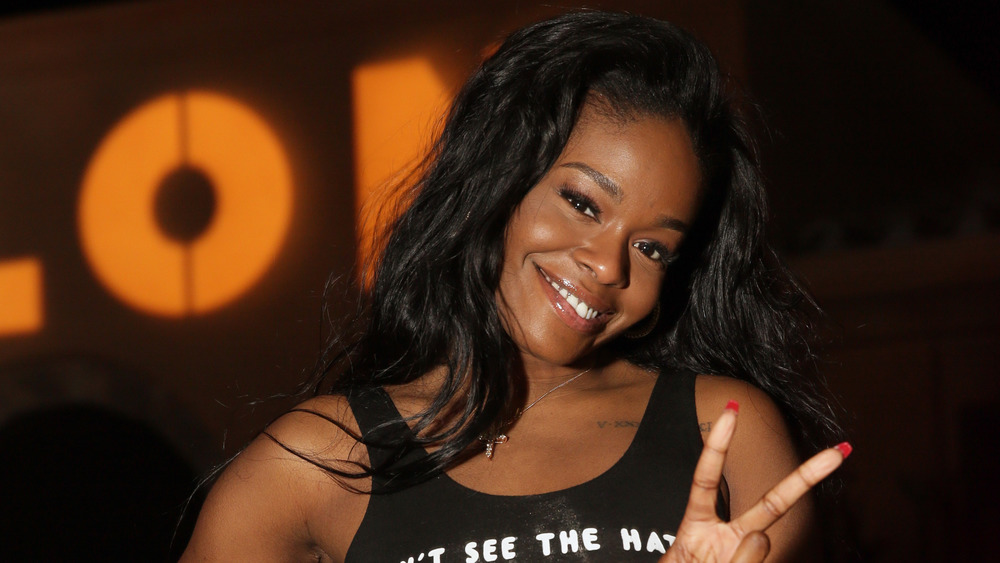 Chelsea Lauren/Getty Images
It's unclear when exactly Azealia Banks first linked up with fiancé Ryder Ripps, although her first post with her man was shared on Feb. 4, 2021. Despite their seemingly short courtship, she appears to have fully embraced Ripps' Jewish faith since he put a ring on it. However, Banks' excitement about marrying into the religion seems to have ruffled some feathers. Calling Banks' Instagram photo of her menorah ring "disrespectful," one person commented, "My religion is not your jewelry." Revealing that the ring was a "family heirloom," she clapped back, writing, "B*tch I'm making shashuka, challah cornbread, black Israelite salad and matzoh fried chicken tomorrow. You can't stop me. I'm a jewcy diva now."
Although some people pointed out that to be considered Jewish, some believe one's birth mother must be so as well, Banks' seemed to enjoy trolling those who tried to correct her. However, she celebrated those who didn't take her words too literally. "At least someone has a sense of humor," she wrote on a screenshot of a tweet reading, "Funniest tweet to wake up to: Azealia Banks saying she's Jewish just because she just got engaged to a Jewish guy. [Gotta] love her."
Following the backlash after calling herself a Jew, she posted a video reading Hebrew and putting a traditional mezuzah on her doorway. It looks like she plans to embrace her fiancé's religion whether some people like it or not.