The Truth About Rosamund Pike's Boyfriend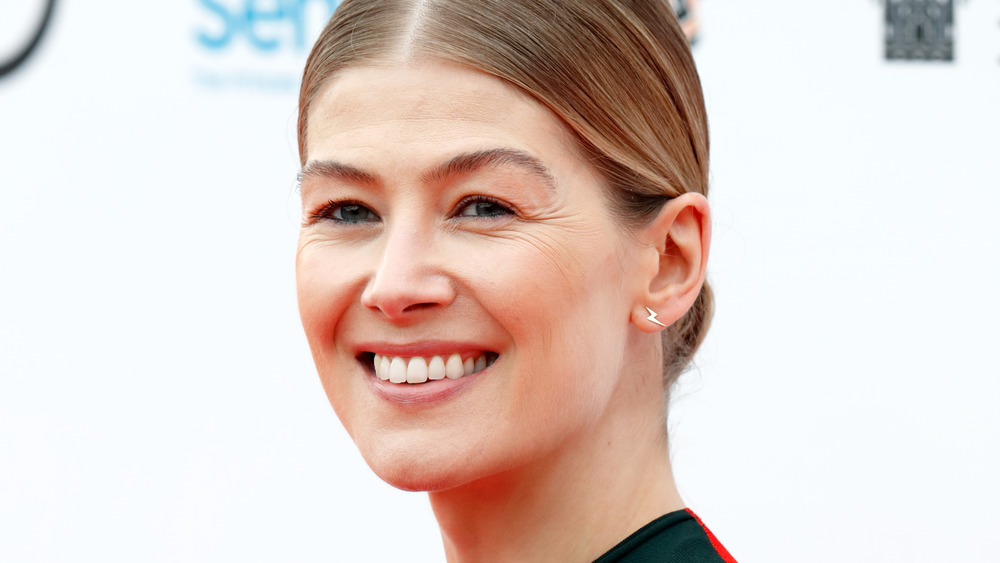 Max Mumby/indigo/Getty Images
Rosamund Pike almost found love out of a Jane Austen novel. When filming Pride and Prejudice, she reportedly fell in love and became engaged to director Joe Wright. however, Wright called it off close to the big day, the Daily Mail alleged. Since then, Pike has been in a nearly 12-year relationship with mathematician and businessman, Robie Uniacke, with the couple first meeting at a party in 2009. Uniacke has been described as a businessman, according to Glamour UK. 
Three years after dating, the Gone Girl star welcomed her first son, Solo Uniacke with Uniacke, who also has four other children, one of which he shares with Emma Howard. Even as Pike's success in films took off, it only brought them closer. In fact, Pike gave birth to their second son, Atom Uniacke, in 2014, the same year as the much-anticipated thriller at the time Gone Girl came out. In an interview with Vanity Fair, the actor cited Gone Girl for possibly being why she got pregnant. "I've never been in such good shape," she joked. "I think that's why I probably got pregnant so quickly." But as for marriage? Pike is content with how things are, as she explained to Vogue (via E! News) in 2012.
So what else do we know about Uniacke? Let's take a look.
Rosamund Pike praises Robie Uniacke's mind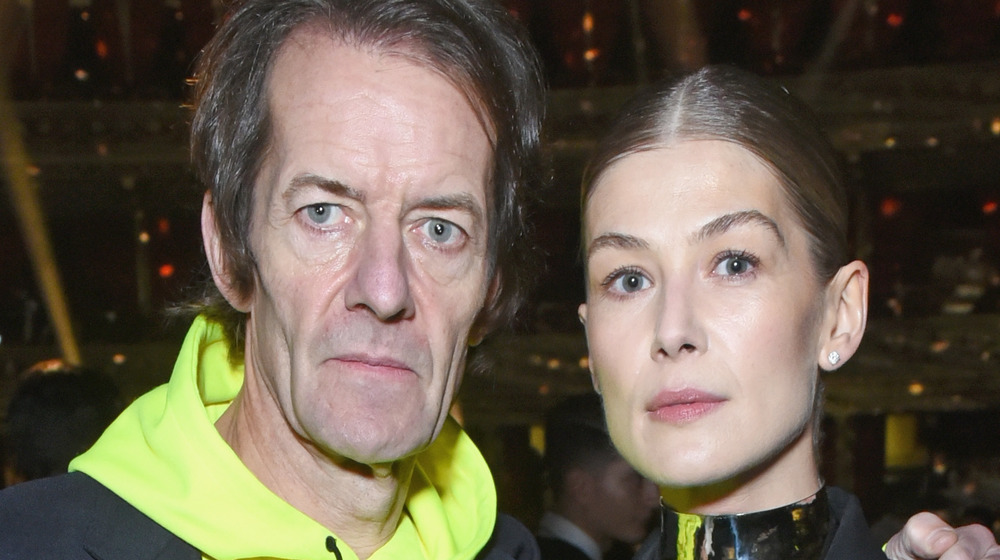 Joe Maher/bfc/Getty Images
Although the romance between Rosamund Pike and Robie Uniacke is more private than other stars, in an interview in 2014 with The Telegraph, Pike spoke highly of her man and how he influences her work. "I have a very clever partner who's got a very astute mind and is very, very well-read and articulate and ruthless about how something I do might play out on screen," Pike said. "My tendency is to identify with a character and imagine there is more on the page than there is. He's quite good at putting a check on that."
Pike also told The Guardian that Uniacke is a feminist, sharing, "it's a thing I prize highly and appreciate daily. Someone who's self-confident enough and secure enough to deal with this crazy... It is crazy, how our life is." She added, "Just the constant shifting. The fact we keep any form of routine is quite remarkable, really."
Rosamund Pike on parenting with Robie Uniacke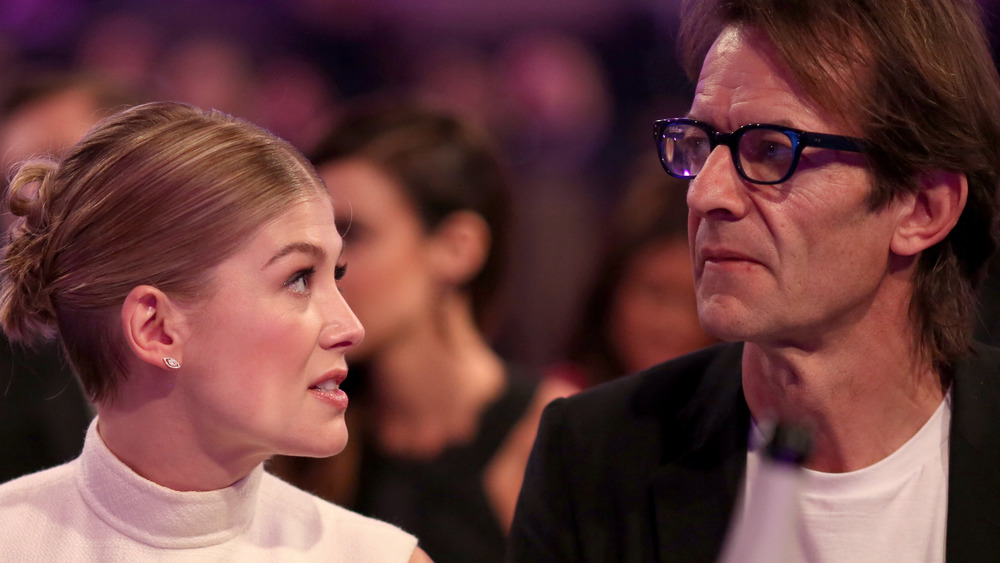 Christopher Polk/Getty Images
When promoting her latest thriller, I Care a Lot for Netflix, Rosamund Pike hinted at her life in lockdown with Robie Uniacke. 
"I've got my kids homeschooling me. Because my kids speak Mandarin, and I don't," Pike shared during a video appearance on The Graham Norton Show. She explained that Uniacke thought it would be "exciting" to speak to them in a language he didn't already know. "So he taught himself Chinese from the ground up," Pike said. "Well, you could call it brilliant, or you could call it really stubborn, or you could call it a kind of desire for single parenting." She joked, "He's basically talking to them in a language I don't understand so I thought maybe lockdown was a good opportunity for me to catch up."
All jokes aside, it seems like Pike and Uniacke care a lot about each other.