Details About Prince Philip's Extended Hospital Stay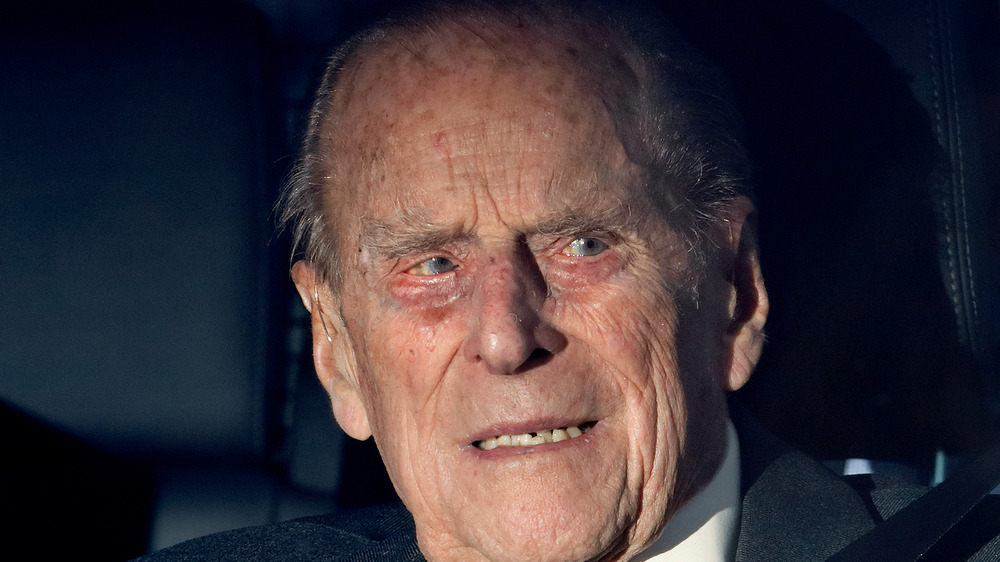 Max Mumby/indigo/Getty Images
We imagine the royals are uneasy following Prince Philip's extended hospital stay — it would be understandable, considering the duke's 99 years of age and the fact that a pandemic still rages. He was admitted to London's King Edward VII hospital on Feb. 16, 2021 as a "precautionary measure," according to a statement from Buckingham Palace, per The Guardian, "after feeling unwell." At the time, the palace said, "The duke is expected to remain in hospital for a few days of observation and rest," however his stay might be prolonged.
At almost 100 years old, the duke has experienced the occasional health scare in years prior. In December 2019, he was admitted to the London hospital to treat a "pre-existing condition," according to the BCC, and stayed in the hospital for four nights before rejoining the queen back home. Before that, he received a hip replacement surgery in April 2018, just one year after he retired from his public duties in 2017. Additionally, the duke suffered a blocked coronary artery in 2011, a bladder infection in 2012, and underwent exploratory surgery on his abdomen in June 2013. 
Although the entire hospital staff is probably well aware of who he is, it sounds like they might have some more time to get to know each other. Keep scrolling for details about the prince's prolonged hospital stay.
Prince Philip is being treated for an infection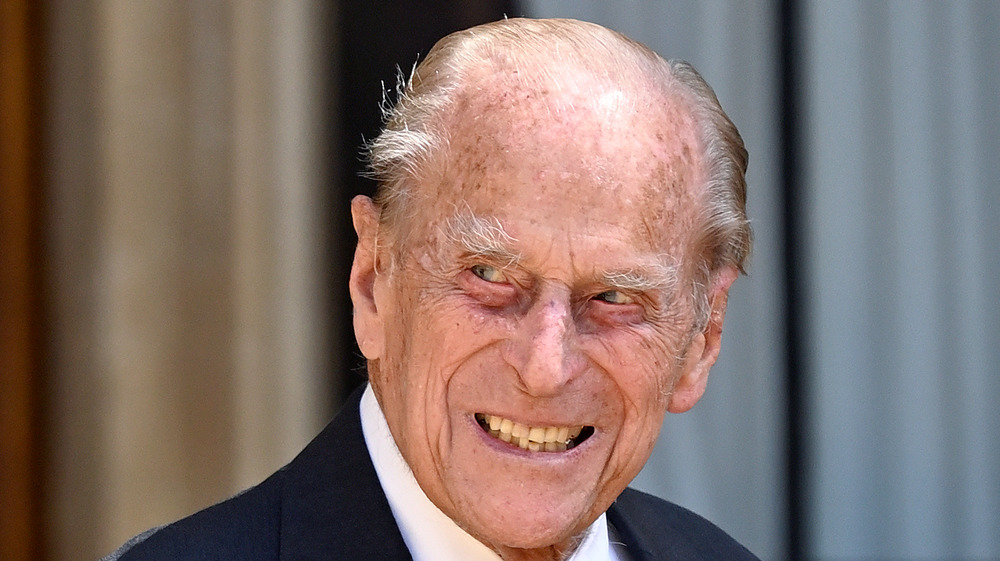 Pool/max Mumby/Getty Images
After the public learned about Prince Philip's admittance to King Edward VII hospital on Feb. 16, 2021, there was much speculation about what the duke was being treated for. At the time, the palace only shared that he was "feeling unwell," but a week into his stay, they updated the public, sharing he will remain in the hospital for "several [more] days," per People. According to a spokesperson for Buckingham Palace, the prince "is receiving medical attention for an infection," and despite the prolonged stay, "He is comfortable and responding to treatment." Additionally, the palace confirmed that the duke's condition is not coronavirus-related, and in fact, he and the queen received their first dose of the COVID-19 vaccine in January 2021.
Prior to the palace's official update about Philip's condition, grandson Prince William told reports his grandfather is doing "OK," while visiting a coronavirus vaccination center, per the Associated Press. "They're keeping an eye on him," he added. Hopefully, Prince Philip will be able to reunite with his family sooner than later.