The Truth About Tiger Woods' Relationship With His Caddie Joe LaCava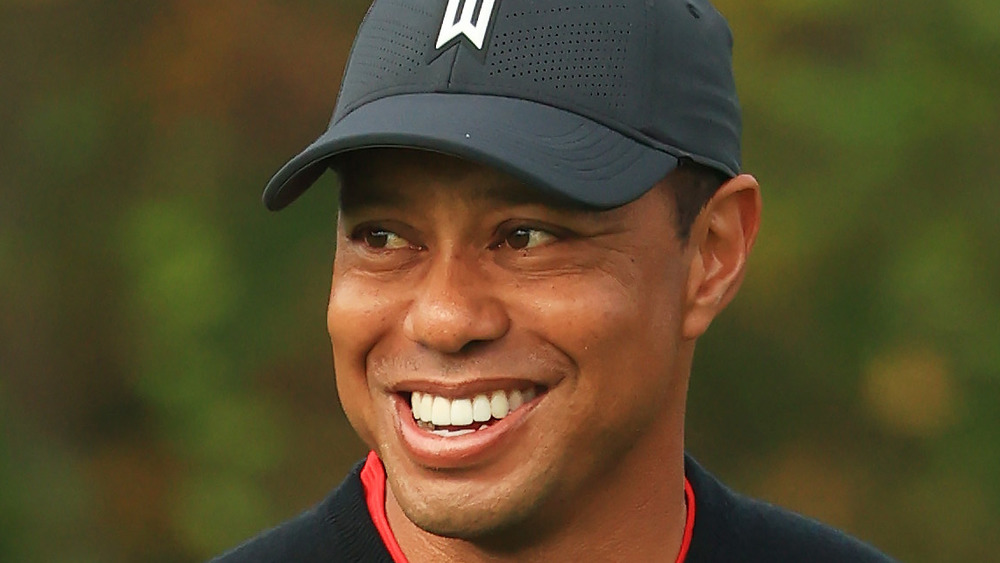 Mike Ehrmann/Getty Images
For the last decade, Tiger Woods has had the support of fans, friends, and family both on and off the golf course. The professional golfer's list of allies includes his longtime caddie, Joe LaCava. Woods and LaCava are not only colleagues, but the two have formed a strong friendship over the years.
LaCava has been working for the Masters champion since 2011, per GolfMonthly.com. Since then, the Connecticut native has stuck by Woods as the PGA Tour winner smashed records, won countless major tournaments, and flourished in his career as one of the most famous athletes of all time.
LaCava's loyalty to Woods didn't waver throughout the bad times, though, either. During the years Woods was undergoing multiple back surgeries, which made him wonder if he would ever step foot on a golf course again, LaCava never strayed from Woods' side (via Insider). Because the caddie has been devoted to the record-holder, it seems unlikely that LaCava isn't doing everything he can for his pal following Woods' car crash on Feb. 23, 2021.
Woods was involved in a serious accident when his vehicle rolled over in California, the Los Angeles County Sheriff's Department announced (via CNN). The athlete was taken to Harbor-UCLA Medical Center, where he underwent surgery for injuries in his legs, his agent told NBC News. 
It appears Woods is going to have a long recovery ahead, but fortunately, he has people — like LaCava — to lift his spirits. Keep scrolling to learn more about Woods' relationship with LaCava. 
Joe LaCava showed Tiger Woods the meaning of loyalty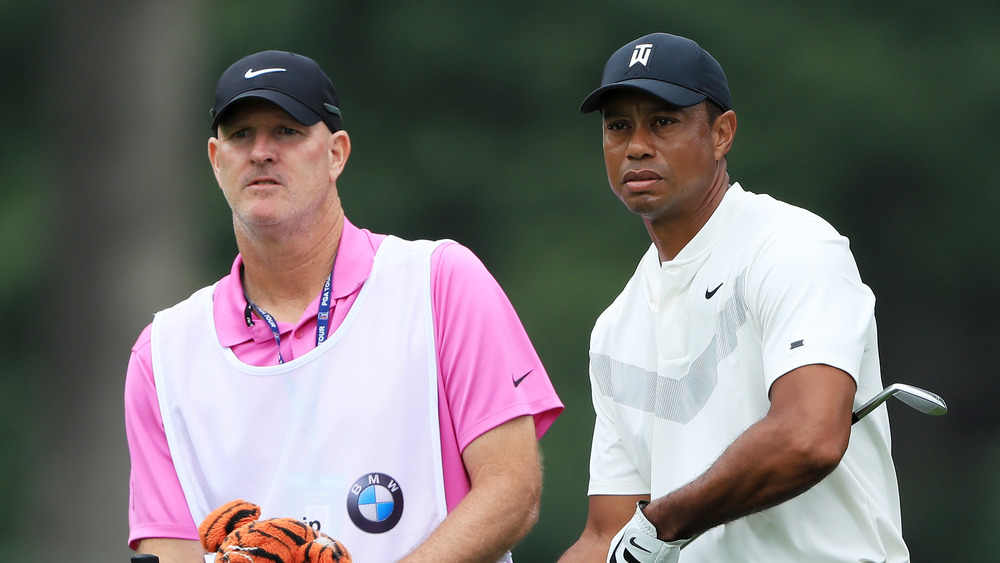 Sam Greenwood/Getty Images
Tiger Woods' career is filled with highs and lows, but the one thing that has remained a constant is the loyalty he receives from his caddie of 10 years, Joe LaCava. Though Woods' legendary run as a golfer has been diminished at times due to reasons off the course, LaCava has continually shown up for the sports superstar.
Most notably, LaCava proved his support when Woods was suffering from back issues — which resulted in having to undergo a total of five major surgeries. Despite trying to make several comebacks while going under the knife during the mid-2010s, Woods was forced to drop out of multiple tournaments.
Because of his ongoing physical ailments, Woods was unsure if he would ever be able to golf again. And so in 2017, he offered LaCava the chance to leave his team and caddie for another golfer, according to ESPN. However, LaCava refused, instead choosing to rough it out because he believed Woods would find his way back on the course.
Like LaCava always hoped, Woods made his highly anticipated return in 2019. Looking back, Woods couldn't feel luckier to have such a "great person" by his side. "It meant a lot to me," Woods told ESPN in 2019. "Joe could have left and had pretty much any bag that was available, his reputation is that solid. But he didn't. He hung in there with me. Joe's very loyal ... and I appreciate it."