How Britney Spears Has Completely Transformed Her Body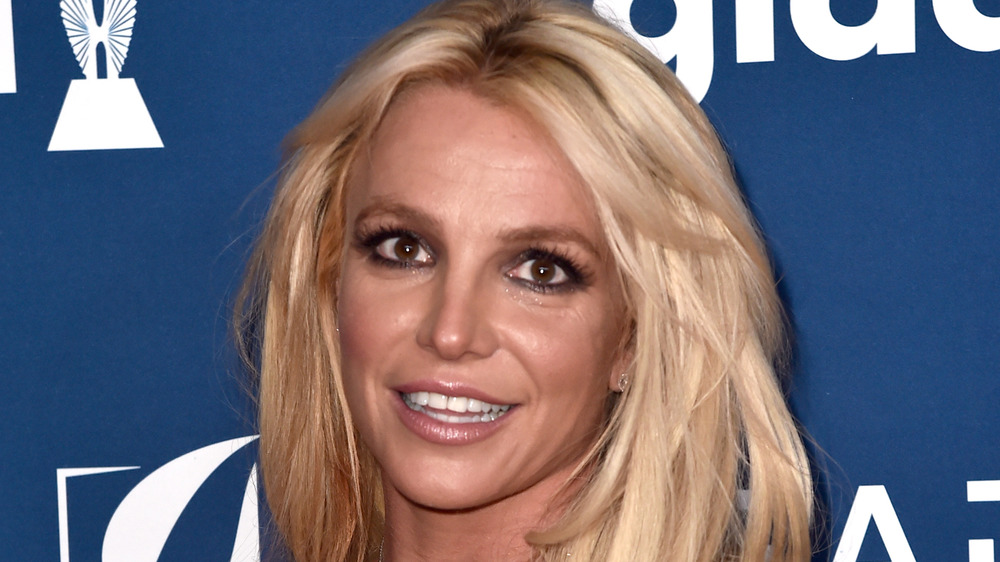 Alberto E. Rodriguez/Getty Images
The way the world sees Britney Spears has changed drastically in just a few weeks' time. Following the release of the documentary Framing Britney Spears, released on Hulu and produced by The New York Times, fans and celebrities alike spoke out about how Spears had been portrayed in the media through the '90s and 2000s. 
Drew Barrymore told Howard Stern that she empathized with the singer. "I'm sure that people look on and think 'These party girls, these privileges, how dare they have feelings about any of this?'" Barrymore said (via PopSugar). "And I just go, 'They're humans. They're just humans.'"
Country crooner Kacey Musgraves also empathized, tweeting, "Really hoping ... that she knows all of us on the outside really give a s**t about her well-being." Hayley Williams of Paramore agreed. "No artist today would have to endure the literal torture that media/society/utter misogynists inflicted upon her," she tweeted. "The mental health awareness conversation, culturally, could never be where it is without the awful price she has paid."
Following the documentary and its subsequent outcry, Justin Timberlake issued an apology on Instagram to Spears and Janet Jackson for his role in harming their careers, writing, "I understand that I fell short in these moments and in many others and benefitted from a system that condones misogyny and racism." 
Spears herself has yet to directly comment on the documentary, but she has been regularly updating her Instagram, including a post about how she "feels way better now." 
Britney Spears "feels way better now"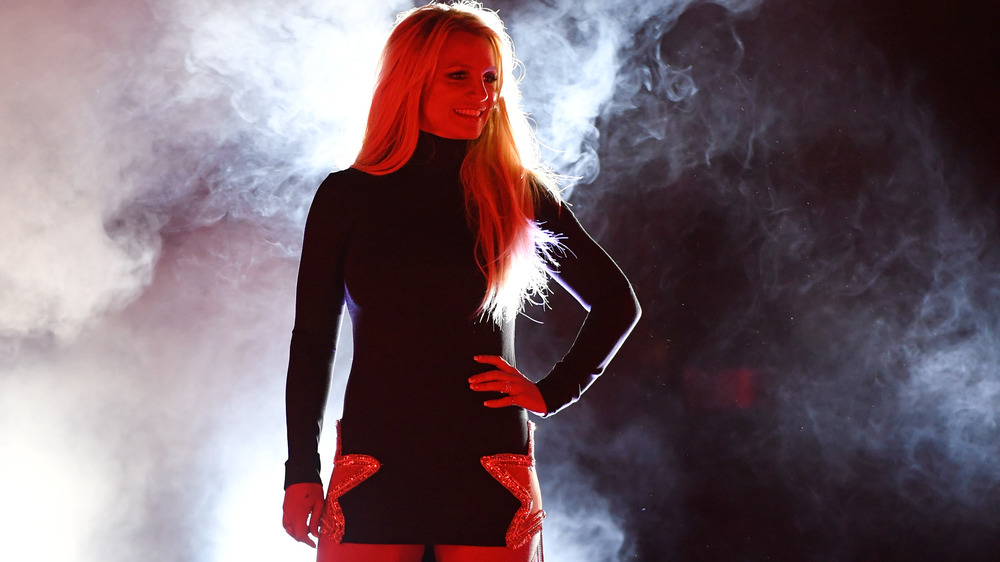 Ethan Miller/Getty Images
The "Womanizer" singer appears to be dancing her way through the controversy surrounding the release of Framing Britney Spears.
Britney Spears is no stranger to sharing videos of herself on social media. The 39-year-old pop star frequently shares clips of herself dancing in her living room, which have concerned fans, some speculating if the "Toxic" singer was leaving clues in her videos that she needed help, per TheThings.
However, in a February 2021 video, she shared her new approach to healthy eating on Instagram. The "Lucky" singer danced to Otis Redding's "Sittin' on the Dock of the Bay" and "Tramp". The accompanying caption referred to a previous video she'd posted just a few days prior, which she said had been recorded in August 2020.  
"The last video that I posted of me dancing was from months ago ... hence why my body looks a little different in this new video !!!!" Spears wrote. "No ... I didn't follow through with the ice cream diet .... I chose portion control which is very hard when it comes to Doritos !!!!!"
She also wrote that her body "feels way better now". She also went on to explain that she was wearing socks over her toes because she's waiting for her lyrical shoes to arrive, writing, "The marble floor has done a number on my feet with blisters." Spears closed out the post by "sending love to all of you!"