Inside Lady Gaga's Relationship With Her Dogs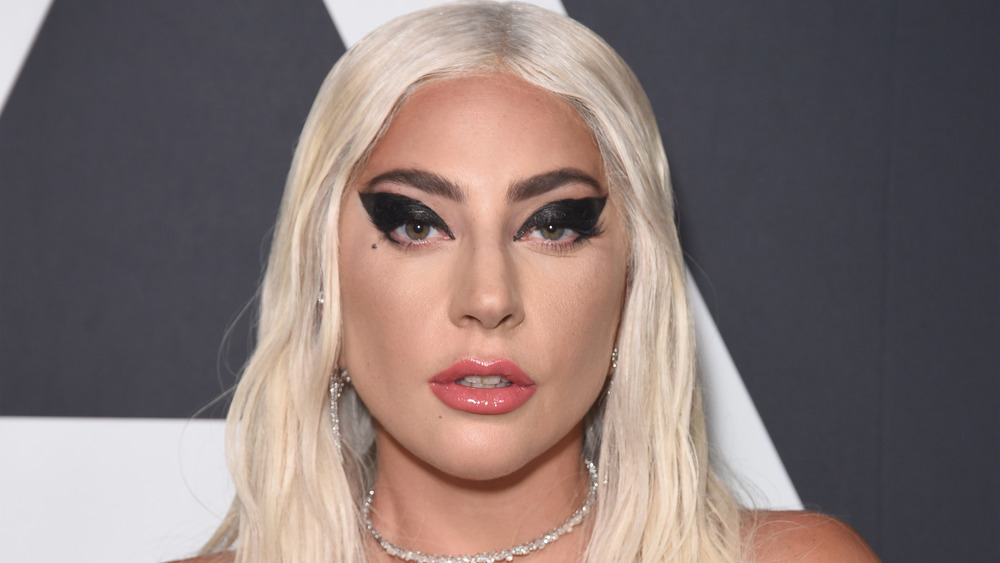 Presley Ann/Getty Images
Lady Gaga's dog walker is recovering in the hospital after being shot four times in the chest the evening of Feb. 24, 2021 in Los Angeles while walking the pop star's three French bulldogs Koji, Miss Asia, and Gustav, per the Daily Mail. Two of the dogs, Koji and Gustav, were stolen. Miss Asia was found safe with the victim, Ryan Fischer, as he lay on the ground seriously injured, but still conscious. Fischer, who runs a company called Valley Of The Dogs, was looking after Gaga's pups while she was away in Italy.
Tara Bruno, founder of SNORT Rescue, told People magazine that French bulldogs "are among the most stolen dog breeds because they're very popular, are small and portable, and are expensive." She added that a French bulldog can sell between $3,000 and $5,000. However, the Los Angeles Police Department told the Daily Mail it was too soon to call the incident a robbery, and that the violence could also be related to gang activity or homelessness. Gaga is now reportedly offering a $500,000 reward for the return of her dogs, "no questions asked."
Gaga's fans are used to seeing her dogs in the spotlight, but for positive reasons. The "Rain On Me" singer has made her deep love for her pups known and even has an Instagram account for Miss Asia. On that note, let's look inside Lady Gaga's relationship with her dogs.
Lady Gaga's dogs are her world
Lady Gaga often brings her dogs wherever she goes, as exemplified through Miss Asia's Instagram account. In January 2017, Koji, Miss Asia, and Gustav were filmed giving their mom some love as she rehearsed for the Super Bowl. "Another busy day at Super Bowl rehearsals – we help everyone stay focused," the account joked. Later that year, the account posted a photo of Koji, Gustav, and Miss Asia posing on the carpet at the American Music Awards. "So excited to watch our mom @ladygaga perform The Cure!!" the caption read. In March 2016, two of the bulldogs were photographed watching their mom play a basketball arcade game. Miss Asia made her debut cover shoot with her Grammy award-winning owner in September 2015 when they appeared on the cover of Harper's Bazaar together. 
Miss Asia, who was born on Feb. 1, 2014 and adopted by Gaga shortly after, is her oldest dog. Koji was born in 2015, and Gustavo the year after. Their lives are full of pampering, as one would expect for a celebrity's beloved pets. In May 2015, Miss Asia's lavish lifestyle was shown off in a photo of her at the spa. "After a long day of work, laying in the roses, trolling the chicken coop, & walking on the town I get a nice bath that is gentle on my skin with warm towels that keep this short-hair happy!" the caption said. It's safe to say Lady Gaga's dogs are loved and spoiled by the singer.