The Truth About The Intimate Scenes On Bridgerton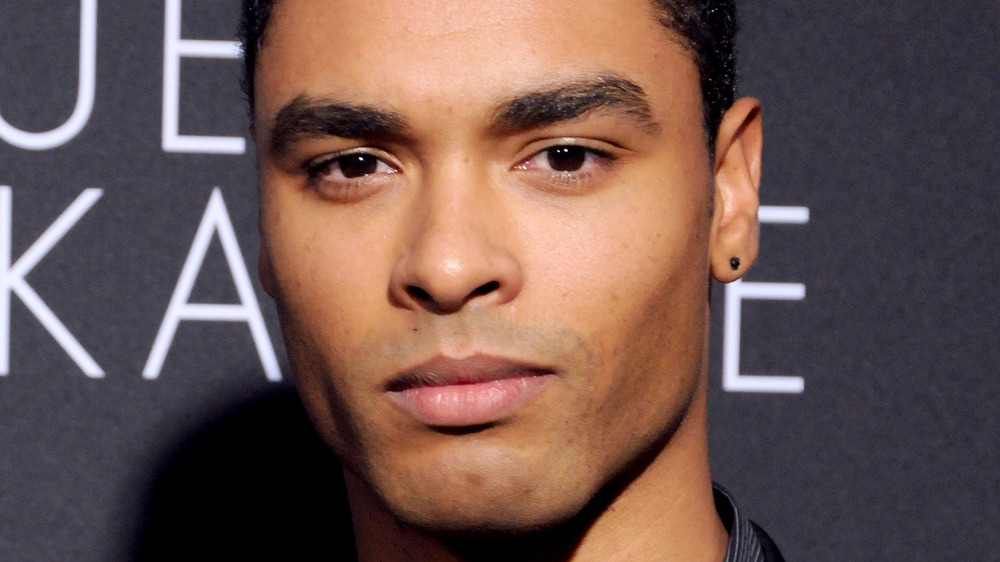 Barry King/Getty Images
If you haven't watched (or, let's be honest, rewatched over and over again) Bridgerton yet and intend to pop it on soon, be sure to prepare yourself for some super steamy scenes. Starring Phoebe Dynevor and Regé-Jean Page — not to mention Nicola Coughlan, Bessie Carter, Harriet Cains, Luke Newton, and Jonathan Bailey, just to name a few — the Netflix series, which is a modern take on a period piece, has become a massive hit thanks in large part to the intimate nature of the storyline.
Just check out what people are saying on Twitter when it comes to the show. "Have you watched Bridgerton?" one person asked, before adding that it's "[p]erfect, sexy escapism." Another seemingly reluctant viewer tweeted, "I must admit it was really good. Was in doubt at first but it really did live up to the hype." Even those who were late to the party agreed with the general opinion that this is one red hot story, with one person (enthusiastically) tweeting, "YES IM WATCHING BRIDGERTON FINALLY AND YES I LOVE IT AND ITS SEXY."
That surely leaves you wondering about the truth behind those undeniably intriguing, intimate moments on screen. Well, it turns out that there was an expert on hand to help out with the swoon-worthy scenes.
Bridgerton was an 'intimacy circus'
If the sexy scenes on Bridgerton looked wild on screen, then you can just imagine what it was like to film them. Frankly, according to Lizzy Talbot, the production's intimacy coordinator (yes, that's a real job), it "was a bit of an intimacy circus." While talking to Insider in February 2021, the pro, who has the kind of gig that might make you blush (or might make you eager to switch up careers), discussed what went on in order to bring those intimate encounters to the screen.
For instance, when it came to capturing "Daphne Bridgerton (Phoebe Dynevor) and Simon Basset (Regé-Jean Page) having sex all over his country estate after their wedding" — or what Talbot refers to as the "Taylor Swift montage" — "There's so much going on there," the intimacy coordinator said while laughing. Along with noting that they had to shoot "in loads of different locations all over the country," Talbot added, "We were inside, outside, up ladders — we were everywhere!" On top of that, they had to deal with a range of settings, with Talbot explaining, "We were working in the dry and in the rain, on flagstone floors and up against walls and in Regency beds."
While the production that went on to put the sexy scenes together may have been more work than viewers realized, based on the response it has received from fans, it seems like it was definitely worth the effort.