The Real Meaning Behind Miranda Lambert And Elle King's 'Drunk (And I Don't Wanna Go Home)'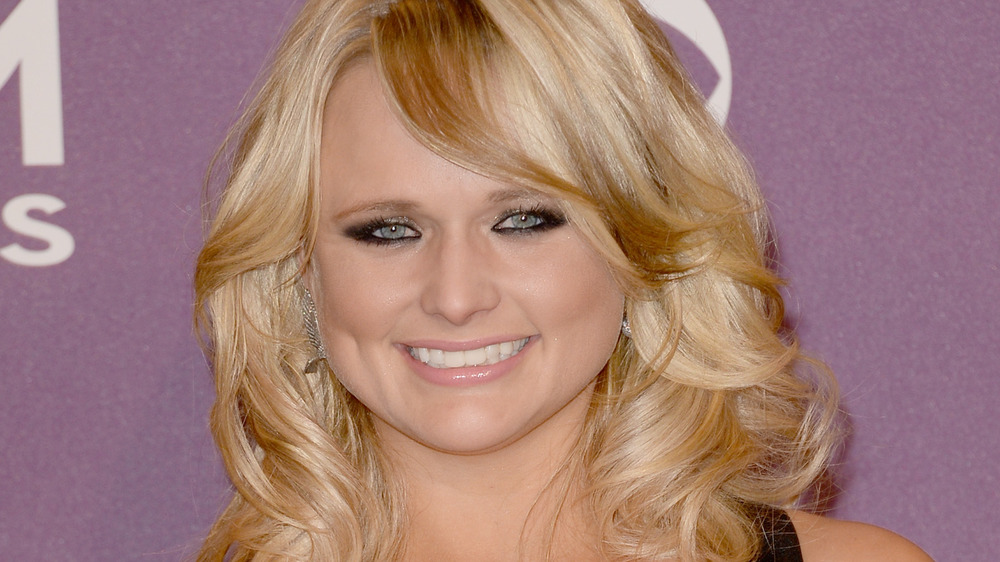 Jason Merritt/term/Getty Images
Country music fans rejoice! Nashville icon Miranda Lambert just dropped a new single with Elle King. King might seem like an odd choice for a country duet — she made a name for herself in the mid-2010s as a hard-core rocker when she released her breakout hit "Exs and Ohs" — but it's not King's first time trying her hand at country music, or even working with Lambert. The two toured together and released an award-winning cover of "Fooled Around and Fell in Love" in 2019, per Rolling Stone. Lambert is, of course, an industry veteran. With eight albums under her belt, each new single is cause for the country music industry to stop what they are doing and pay attention.
The song in question, "Drunk (and I Don't Wanna Go Home)," was described as more "'Ex's & Oh's" than "Bluebird,'" by Billboard, but was nevertheless accompanied by a hilarious music video that saw Lambert and King celebrating a raucous, redneck trailer park wedding. The video racked up more than 30,000 views within a few hours of its release. Now fans want to know what the song is all about. Let's investigate.
The song has a special meaning to Miranda Lambert and Elle King
Elle King and Miranda Lambert's "Drunk (and I Don't Wanna Go Home)" is a boisterous celebration of a great night out on the town. "Bartender, take my keys," they harmonize in the chorus. "What do you want from me? Baby, I'm drunk and I don't wanna go home."
At first listen, the song sounds like a pre-COVID escapist fantasy, but "Drunk (and I Don't Wanna Go Home)" is as much about long-enduring friendships as it is about the bartender hiding your keys. "I got some new best friends forever, see, I met 'em at the bar," sings Lambert. "Where the whiskey goes down better when they don't know who you are."
We know it probably seems hard to remember a time when you made friends with other drunk girls in line for the bathroom at a dive bar — or when you could party all night sans mask — but "Drunk (and I Don't Wanna Go Home)" sums up the love of partying with your girlfriends pretty well. Apparently, no one loves partying together more than Lambert and King. 
The song was reportedly inspired by the close relationship between the two songwriters. "The true story of this song sums up our wild friendship," Lambert and King said in a joint statement upon the video's release, per People. "We've toured together and sang on stage together, hung out and partied together, recorded together, and so much more," Lambert explained, adding, "This song just feels like the natural transition to the afterparty."