The Truth About Billie Holiday's Ex-Husbands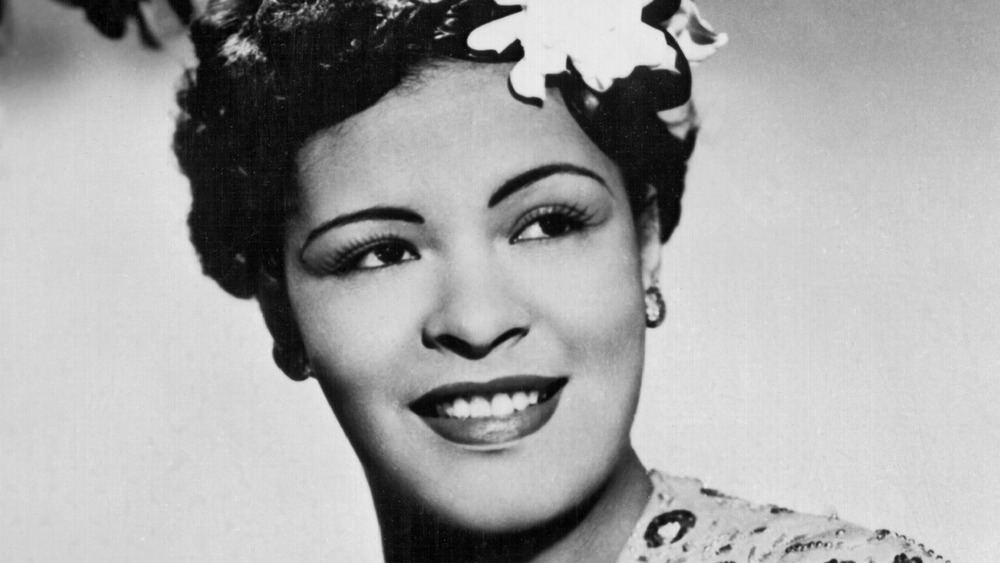 Michael Ochs Archives/Getty Images
Legendary jazz singer Billie Holiday was married a few times before she died in 1959. At the time of her death, she had no will, less than $1 in the bank, and $750 strapped to her leg, The Telegraph reported. Three years before her passing, she shared part of her life story in her memoir Lady Sings the Blues, via Biography. Having collaborated on the book during the height of her heroin addiction, it's said the autobiography shouldn't be dubbed an accurate portrayal of the renowned vocalist due to her troubled state at the time. Additionally, her co-author William Dufty reportedly didn't do much fact-checking, which led to many things being crossed out when later reviewed for accuracy, via Lit Kicks.
There was a life of pain lying behind the surface of Holiday's flourishing career. While breaking ground with songs like "Strange Fruit" and "God Bless the Child" and appearing in films like Symphony in Black and New Orleans, Holiday faced childhood trauma from sexual assault, multiple arrests, and tumultuous marriages and romantic relationships.
Billie Holiday struggled with drug abuse and rocky marriages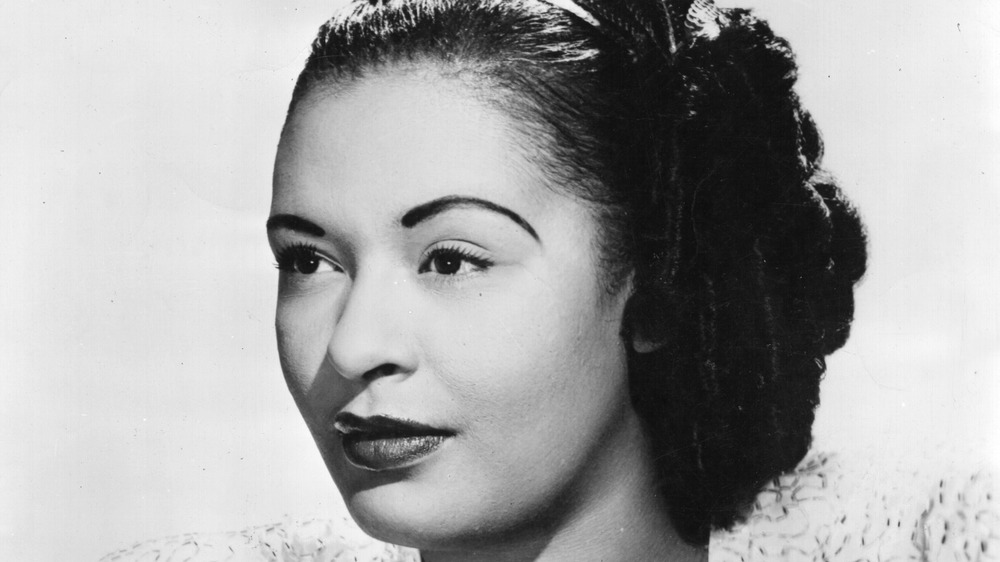 Michael Ochs Archives/Getty Images
Billie Holiday's first marriage to Jimmy Monroe lasted from 1941 to 1947. Monroe is said to have been an excessive drinker and opium smoker when Holiday was dating him, via Cheat Sheet. She supposedly picked up some of his habits and began using his drugs, leading to their divorce. Her drug use continued after leaving Monroe and led to her arrest in 1947, according to Esquire. She was sentenced to one year in prison.
After her release, Holiday got involved with a trumpet player named Joe Guy, but the star quickly moved on with her third husband, Louis McKay. McKay and Holiday both got arrested for drug possession and married in 1957, one year following the incident, according to USA Today.
McKay worked as a mafia enforcer, according to NPR. He is accused of being abusive during their relationship and using Holiday to advance his own name. At the time of Holiday's death, she was separated from McKay but still legally married. As her husband, McKay inherited her estate and music royalties, according to The Telegraph. When he died at the age of 72 in 1981, his wife Bernice McKay inherited a third of Holiday's estate as well as McKay's son from a previous marriage, Louis McKay, III.