The Truth About Laura Linney's Husband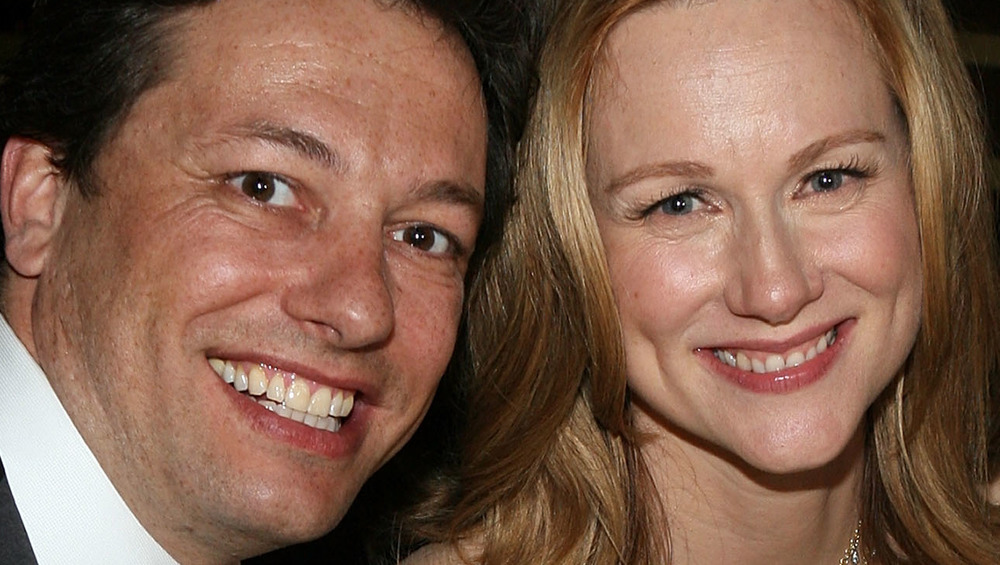 Frazer Harrison/Getty Images
Laura Linney has been making waves in the entertainment industry for over 20 years. Since starring in 2000's You Can Count On Me, she has continued to appear in many big-screen movies such as Mystic River, Love Actually, Kinsey, and The Savages, to name a few.
As for her personal life, the award-winning actress and singer has been married to her real-estate pro husband, Marc Schauer, for some time. The pair first met each other in 2004 while Schauer was working as a host at the 2004 film festival in Telluride, Colo., per Pure Wow. In an interview with The New York Times in 2010, Linney reminisced over the time she was first introduced to him, explaining, "He was the guy who said, 'Hi, welcome to Telluride.' He was a V.I.P. host, a liaison between the town and the festival. He was assigned to me for the weekend." 
You could say it was love at first sight as Linney started to question whether she had an instant crush on Schauer and admitted it came to her as a surprise: "I remember looking at him at one point and going: 'Am I attracted to this man? Am I attracted to my handler? What is going on?' It was so unlike me. It was a big surprise: 'Oh, I'm feeling something. That's nice. I'm feeling something. Just chill," she told The New York Times.
After finding love in one another, the couple tied the knot in an outdoor ceremony in May 2009 after getting engaged in 2007.
Marc Schauer likes to remain low-key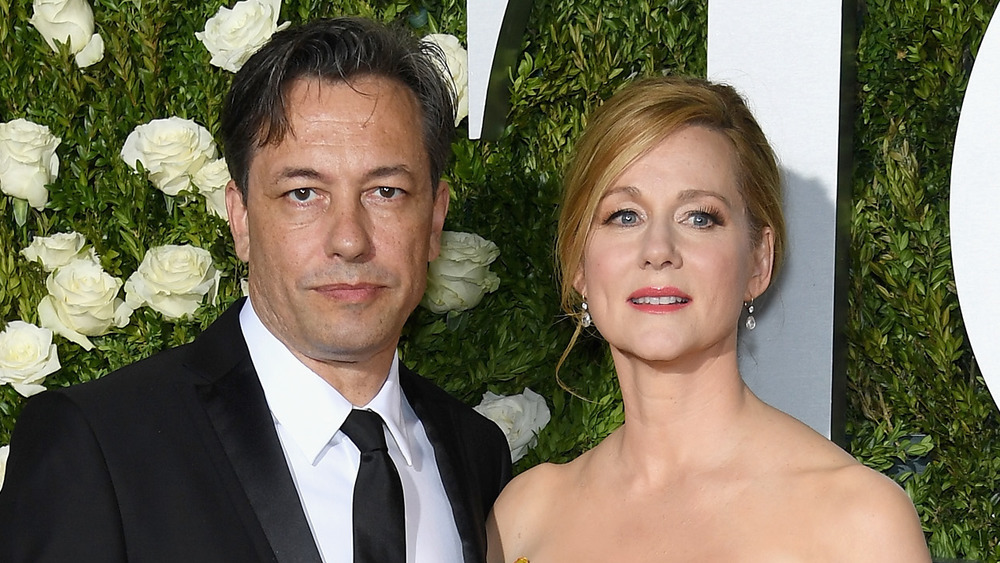 Dimitrios Kambouris/Getty Images
Despite being married to a high-profile star, Marc Schauer likes to remain private and very low-key. According to Pure Wow, he is from Telluride, Colo., and reportedly went to school in New York and skipped going to college so he could pursue his career as a real estate agent. With that being said, it's fair to say he probably won't be making an appearance on any future Selling Sunset episodes. However, it appears he is not short of money. Due to his successful career in real estate, Schauer is reportedly worth an estimated $1 million, per ABTC.
Laura Linney and Schauer are both parents to their son, Bennett Armistead Schauer, whom they welcomed in January 2014. Linney gave birth at the age of 49 and kept her pregnancy under wraps. "Well, I was an older mother-to-be, and it had taken me a very long time to have a child. I wanted to make sure that my child actually arrived, and was safe and healthy. I was just very, very quiet about it—I didn't hide it intentionally, I just didn't advertise it. So, it was the right thing for me and my family," she explained during her appearance on Live! With Kelly in 2016, per ET.