Inside Kourtney Kardashian's Feud With Travis Barker's Ex-Wife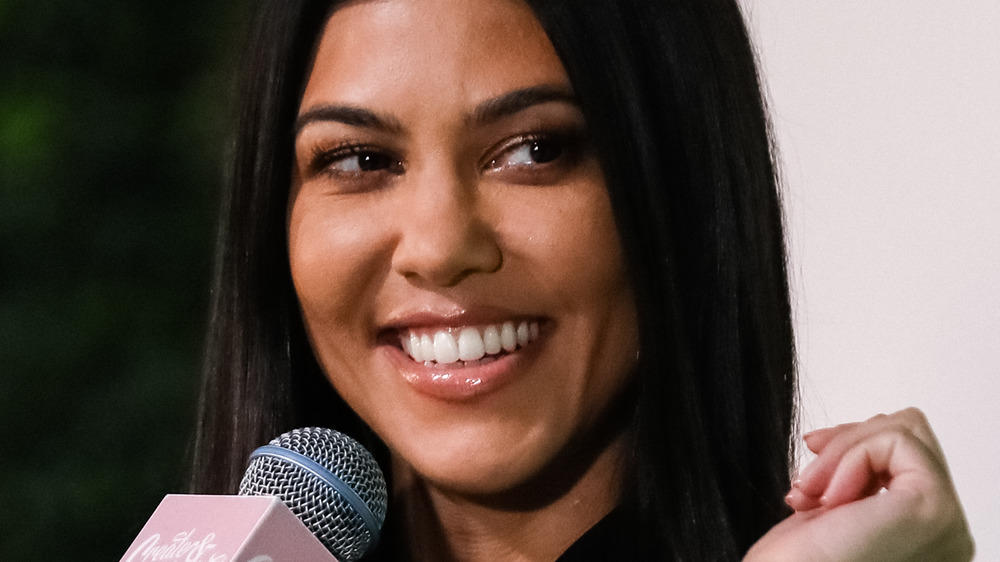 Kelly Sullivan/Getty Images
The relationship news of Kourtney Kardashian and Travis Barker didn't just rock the world of the Kardashian empire.
After rumors the two longtime friendships had grown their relationship to something more, Kourtney chose Valentine's Day as the perfect day to make her new relationship Instagram official, posting a photo holding hands with Barker. The couple's announcement caused much buzz, with Barker's ex-wife even chiming in on the news.
"He's my friend and co-parent, and I want him to be happy," said Shanna Moakler, Barker's ex-wife, to paparazzi, according to BuzzFeed. "If being with her makes him happy, and she's happy, I'm happy for both of them, honestly," continued Moakler before adding what some are calling a slight dig at Kourtney saying, "he can handle that Kardashian drama."
Moakler's blessing to the paparazzi, however, didn't seem to match her actions online. When a fan commented on one of Moakler's Instagram's writing "shhhhiiiii that broad don't got nothin' on you. Travis downgraded big time," Moakler reportedly liked the comment (which has since been deleted).
Fans began speculating that the like caused an online feud between Moakler and Kourtney, with Kourtney seemingly posting her own clapback.
Kourtney Kardashian and Shanna Moakler took their feud to social media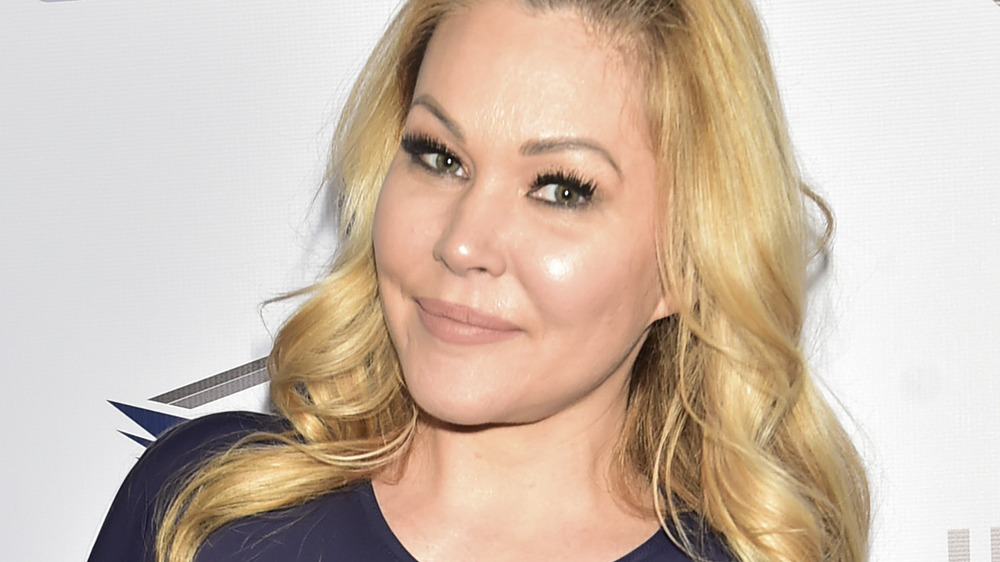 Michael Bezjian/Getty Images
Shortly after fans found Shanna Moakler's Instagram like alluding to her ex-husband Travis Barker's new relationship with Kourtney Kardashian, Moakler stoked the flames a little further by reposting a meme on her Instagram story that again seemed to be about Kourtney.
The meme read, "Stop complaining about your life. There are people out there dating your ex," according to BuzzFeed. Moakler posted the story with an added laughing emoji and wink.
Kourtney's clapback seemed to have come by way of her lifestyle website Poosh. The Keeping Up With the Kardashians star, who frequently reposts articles from her site, chose to post a story titled, "Stop social media stalking your ex." The Instagram story post occurred right around the time Moakler's hidden social media comments about the relationship were uncovered.
Moakler and Barker were married from 2004 to 2008 and share two teenagers who have become famous friends with Kourtney's kids. The former Playboy model told Us Weekly, despite the social media feuding, she has no issue with Kourtney.
"As long as she's great to my kids and they're both happy, I'm happy for them," said Moakler. "I absolutely am super happy for them. I have no ill will toward anybody."