What You Didn't Know About Gary Oldman's Sons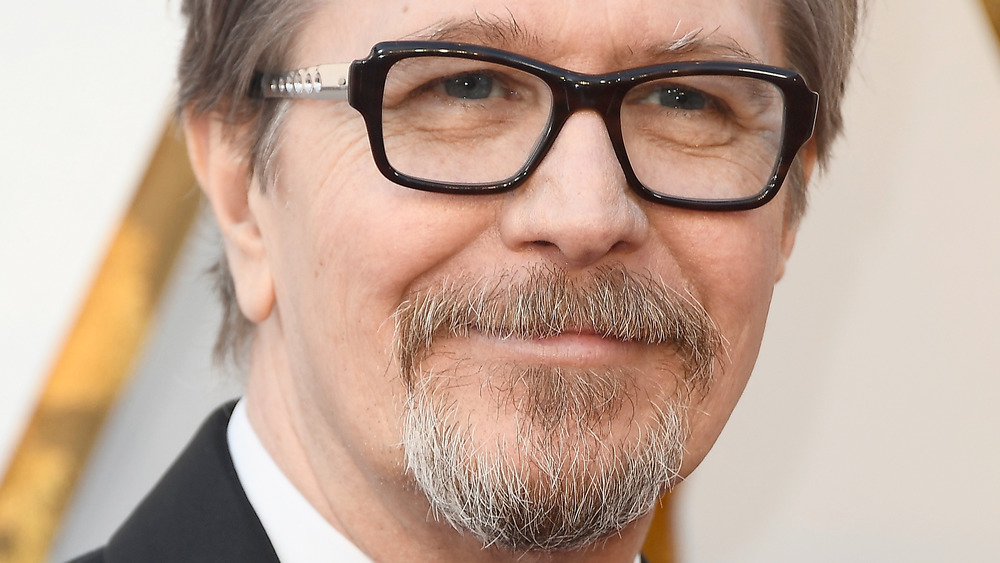 Frazer Harrison/Getty Images
If you've got a taste for great movies, you've seen Gary Oldman. The British icon has starred in the Harry Potter franchise as Sirius Black and in Batman Begins as Jim Gordon, per his IMDb credits. He was also Winston Churchill in the 2017 film Darkest Hour. He also played Dracula in (you guessed it) Dracula. He played Mason Verger in Hannibal, and was even in a few episodes of Friends. What can't he do?
In fact, Oldman is so dedicated to his craft that he joins the ranks of actors who weren't the same because of a role. (We'll give you a hint: Winston Churchill smoked a lot of cigars IRL... something Oldman's body had a tough time getting used to.) Oldman won an Oscar in 2018 as Best Actor in the Darkest Hour and his acceptance speech caused quite a stir. Happily for Oldman, he's also got the net worth to back up the Oscar win and a hefty resume of film credits.
Oldman's also a dad. According to Pop Culture, he has three sons: Alfie Oldman, Gulliver Oldman, and Charlie Oldman, as well as a stepdaughter, Phelix Imogen Fincher. Here's the story.
Gary Oldman's boys didn't all follow in their father's footsteps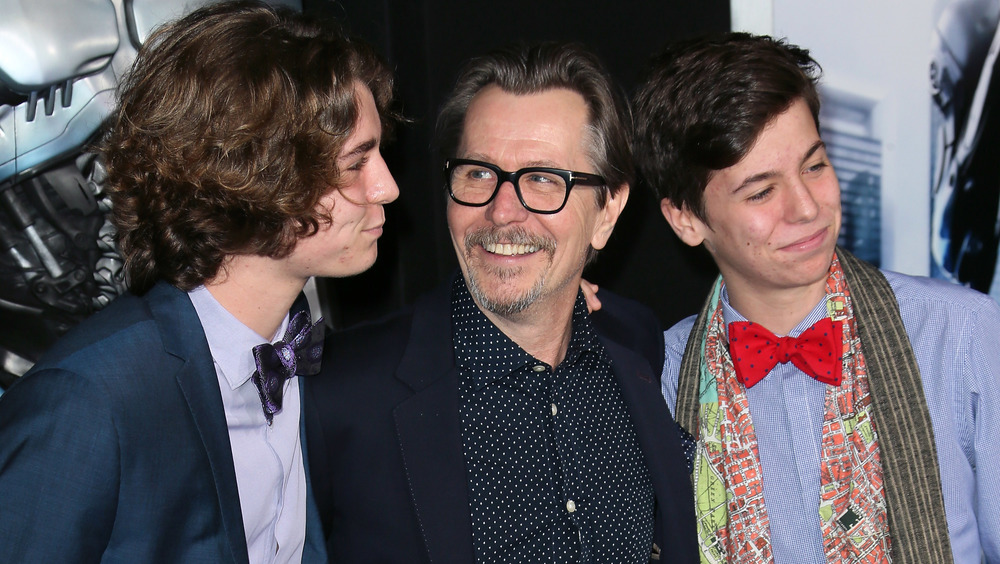 David Livingston/Getty Images
Gary Oldman's been married five times, according to the Associated Press, and has three sons. His eldest, Alphie, whom Oldman shares with his ex-wife, Lesley Manville, has followed in his father's footsteps. He works in the camera and electric department on movies, according to his IMDb page, on films like Maleficent, the Harry Potter series, and even on Darkest Hour with his dad.
Gulliver Oldman is a photographer, something he showcases on Instagram. Oldman shares his second son with ex-wife Donya Fiorentino, along with his third son, Charlie Oldman.
Meanwhile, Oldman's youngest son, Charlie, works as a model, which is also evident on Instagram. Charlie's walked in some big time shows, like the Yves Saint Laurent show in 2015 and the Dolce & Gabbana Fall/Winter 2108-2019 show, according to Pop Culture. His sons are clearly artistic and unafraid to chase their own dreams.