The 90 Day Fiance Diss At The Golden Globes That's Raising Eyebrows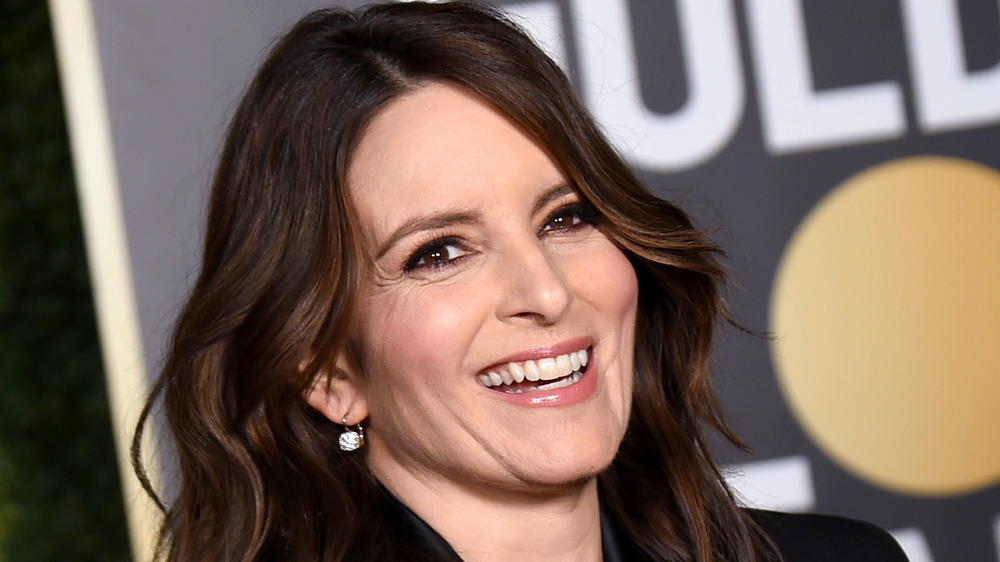 Dimitrios Kambouris/Getty Images
Tina Fey and Amy Poehler opened up the 78th annual Golden Globe Awards with a joint, yet separate speech. With Fey stationed in The Rainbow Room at NBC's New York City headquarters at 30 Rockefeller Center and Poehler at the Beverly Hilton Hotel in California, they immediately took aim at the controversial Hollywood Foreign Press Association (HFPA), which has been under fire in recent years for the lack of diversity within its membership and in the actors it nominates. They called the HFPA "European weirdos" and even joked that one of the German members was just a hot dog with a face drawn on it. 
Then, the two comedians were comparing and contrasting what viewers considered movies and television, since the Golden Globes presents awards to actors from both categories. For instance, Poehler joked that if a British actor is acting as a British person, it's a series (possibly referring to shows like The Crown), but if a British person acts with an American accent, it's a movie (think Tom Holland as Spiderman). However, one joke in particular has people raising their eyebrows.
Twitter has mixed reactions about the 90 Day Fiance diss
As Tina Fey and Amy Poehler were joking about the characteristics of television and film, Fey made a head-turning comment about TLC's reality show 90 Day Fiance, saying that in movies, "it's called human trafficking," but on television, "it's called 90 Day Fiance." 90 Day Fiance follows couples from different countries who often have one person move to the U.S. from his or her home country to start a life together — although sometimes it's the opposite, like in the case of Armando Rubio and Kenneth Niedermeier, whose situation has them both living in Armando's home country of Mexico.
Without hesitation, Twitter immediately reacted to the diss. "90 Day Fiance was roasted at the #GoldenGlobes," one fan tweeted in response. Another excitedly responded to the joke by saying, "THE 90 DAY FIANCE SLANDER ON THE GOLDEN GLOBES WE STANNNN." However, others were less than impressed and said they prefer to watch 90 Day Fiance over the Golden Globes. 
"Screw the #GoldenGlobes," one viewer said. "I'd rather watch people make bad decisions and potentially ruin their lives instead #90DayFiance." However, some dedicated 90 Day Fiance fans were too busy watching the show to hear the diss at all. "Shockingly, I will not be watching the #GoldenGlobes. I will be watching 90 Day Fiance tho," one person wrote. The Golden Globes is known for its controversial jabs, and it looks like the 90 Day Fiance diss definitely struck a chord with quite a few viewers.