Rosamund Pike's Golden Globes Diss About Rudy Giuliani Has Fans Talking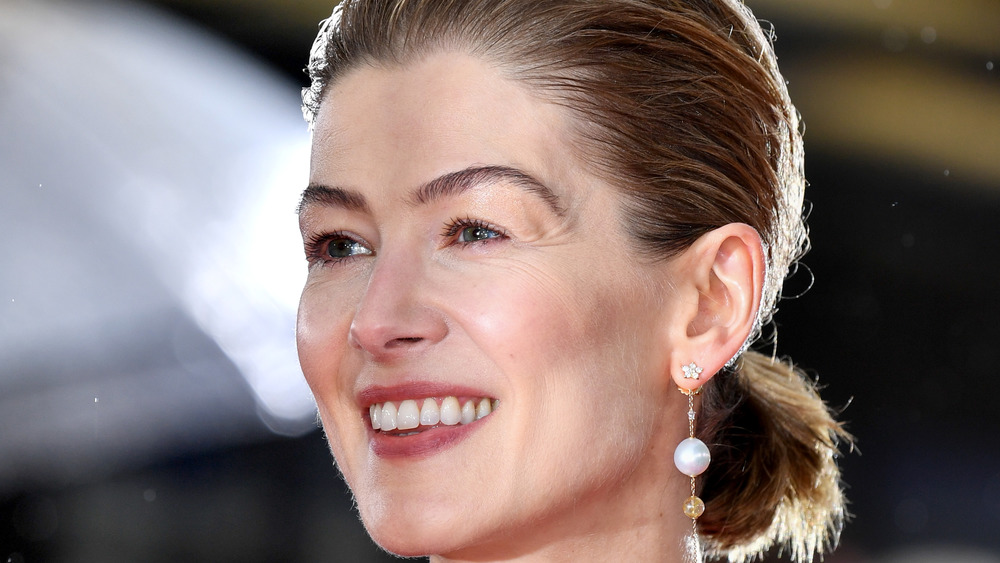 Gareth Cattermole/Getty Images
SHOTS FIRED. Actor Rosamund Pike managed to sneak in a little dig at former New York City mayor Rudy Giuliani during her 2021 Golden Globes acceptance speech for Best Actress in a Musical or Comedy Film for her starring role in Netflix's I Care A Lot.
Per USA Today, the actor started out with a humorous pun, gushing, "Ladies, I salute you." She continued, "Wow. I bet it looks like I care a lot. I do!" Then, she subtly made mention of fellow nominee Maria Bakalova for her role in the Borat sequel. "In my movie, I had to swim up from a sinking car," Pike said (via Entertainment Weekly). "I would rather do that than being in a room with Rudy Giuliani." Yikes. Somewhere a former mayor's ears are burning ...
Keep reading after the jump to find out what others had to say about Pike's little acceptance jab.
Rosamund Pike took no prisoners ... including the U.S. legal system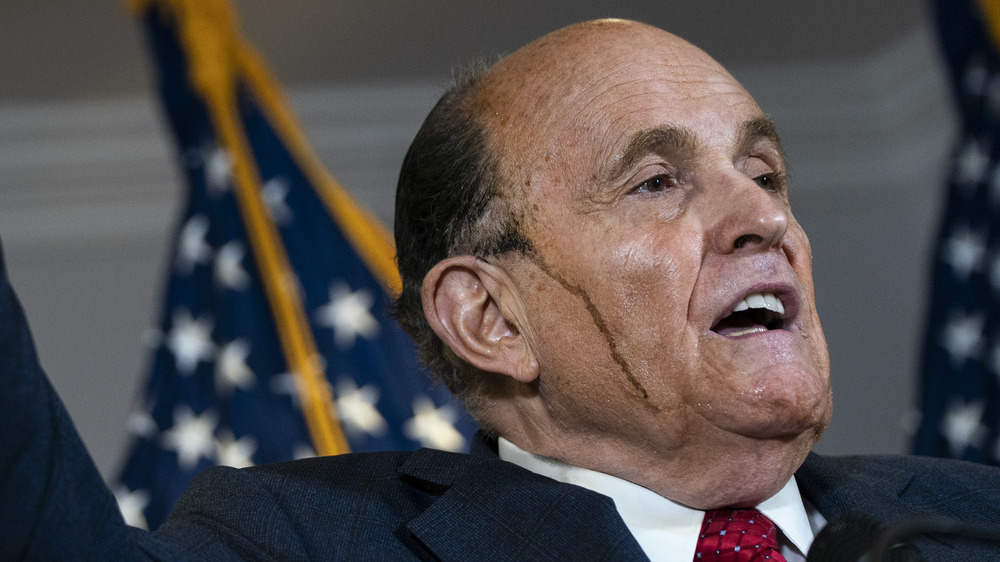 Drew Angerer/Getty Images
Golden Globe viewers quickly took to Twitter to address award-winning actor Rosamund Pike's shot at politician Rudy Giuliani. "Rosamund Pike just called out Rudy Giuliani and the 'broke American legal system' in her acceptance speech. Give the woman ALL the awards!," the tweet read.
Yes, you read that right. She not only managed to call out Giuliani, but also the entire United States legal system all in one fell swoop. Per The Big Lead, the British actor also thanked the United States legal system for being "so messed up" that she had the opportunity to make such movie. No word yet on how that particular joke landed.
Pike's win came as a bit of an upset, as it was widely predicted that fellow nominee Maria Bakalova would be the one to take home the hardware for Best Actress in a Musical or Comedy Film. Regardless, congratulations to Pike and all of the other Golden Globe winners!