The Truth About Jodie Foster And Aaron Rodgers' Relationship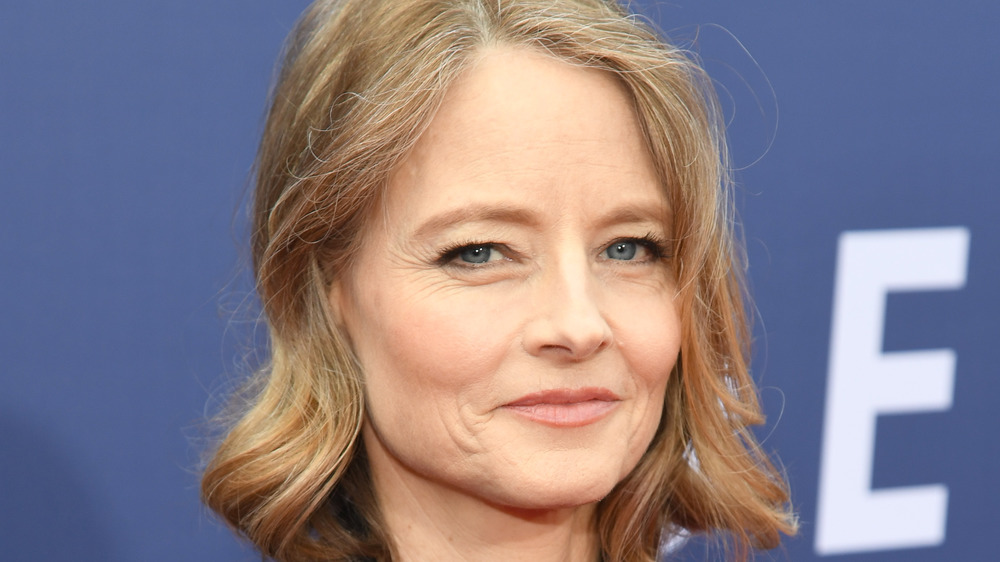 Kevin Mazur/Getty Images
The 2021 night of the Golden Globes turned out to be pretty exciting for Jodie Foster, as she took home the award for Best Supporting Actress in a Motion Picture for The Mauritanian. Due to COVID-19 restrictions, the nominees all attended the show from home and gave their acceptance speeches via video chat. Some winners took a very laid-back approach, whereas many others dressed to the nines. Foster opted for a more leisurely approach as she donned a patterned pajama set, along with wife Alexandra Hedison and their adorable dog. 
While Foster's big win and attire choice certainly turned some heads, people are also intrigued by the actor's acceptance speech. "Are you kidding me?" Foster joked at first, adding that she was "a little speechless." "I just never expected to ever be here again and wow," she continued, before thanking the filmmakers behind The Mauritanian. Of course, the filmmakers weren't the only ones Foster was thanking during her speech — keep scrolling to hear about the actor's surprising shoutout.
Jodie Foster thanked Aaron Rodgers in her Golden Globes acceptance speech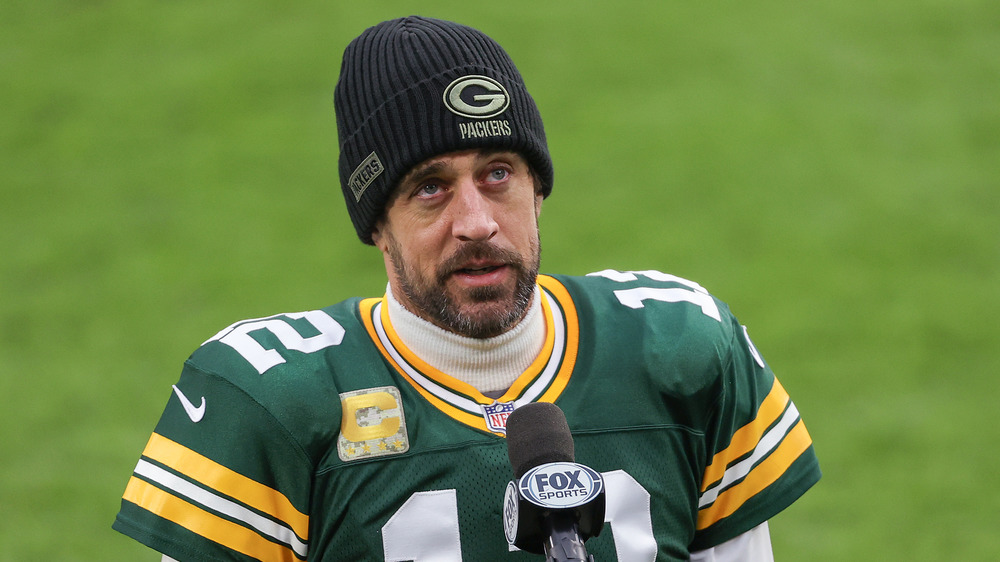 Dylan Buell/Getty Images
While viewers can typically expect a few thank yous in an acceptance speech, Jodie Foster's shoutout to Green Bay Packers' quarterback Aaron Rodgers is certainly raising some eyebrows. "I have to thank all of my amazing filmmakers, Kevin Macdonald, and the real-life people... And Aaron Rodgers! This is awesome," Foster exclaimed during her speech. Of course, many people are simply seeing the shoutout as Foster returning the favor to Rodgers.
On Feb. 6, 2021, Rodgers accepted an NFL MVP award, and who did he thank? You guessed it —  Foster! As fans continue to connect the dots, many have started to theorize that Foster possibly set Rodgers up with her co-star, Shailene Woodley, to whom Rodgers is currently engaged. This theory would certainly explain Rodgers and Foster's mutual shoutouts, but as it turns out, Foster didn't play matchmaker for the new couple.
The actor shut down rumors that she set Woodley and Rodgers up while speaking to the press after her Golden Globes win (via People). "I did not set up Shailene and Aaron, I have never met Aaron Rodgers," Foster explained. "But it is possible that I do like to talk about how much I love the Green Bay Packers and sometimes I can talk a little bit too much about that so, of course, Shailene was very aware of my enthusiasm for the team." 
It's safe to bet that Foster will definitely be getting an invite to Woodley and Rodgers' wedding!