How Girl In The Basement May Have Given Us A New Movie Star - Exclusive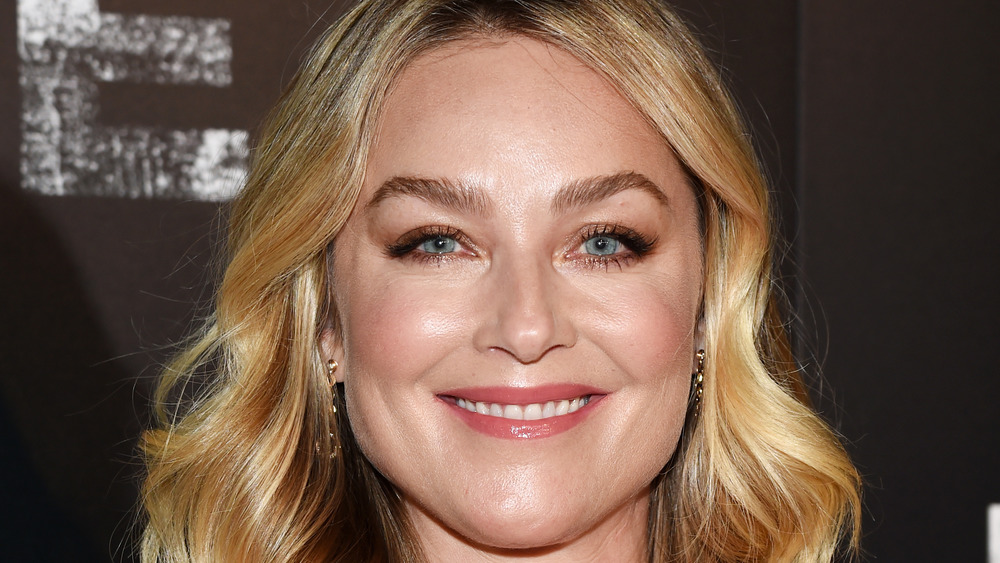 Amanda Edwards/Getty Images
On a sweltering summer day in 1984, a teenage girl named Elisabeth Fritzl was lured by her frightful father, Josef Fritzl, into the family's cavernous basement. Over the next 24 years, Elisabeth spent nearly every moment locked in a makeshift underground prison cell where she endured sexual abuse at the hands of her father. She would bear seven children by Josef. One died in childbirth, three lived with her parents in the family home above, and three she raised within the single, windowless room, per The Guardian.
When another Elisabeth, film and TV star Elisabeth Rohm, was tapped by Lifetime to direct Girl in The Basement, which is loosely inspired by this harrowing story, she needed to cast someone uniquely talented who could take on what is perhaps one of the most egregious tales of domestic torture to ever make tabloid headlines.
Rohm's pick was Stefanie Scott, star of Insidious: Chapter 3 and numerous other TV and film projects. Elisabeth Fritzl was only 18 years old when she disappeared into that basement bunker, not knowing she wouldn't see the light of day until she was a middle-aged mother. This is no ordinary role — particularly for one fresh-faced actor to play. Rohm sat down with Nicki Swift and talked about how she found this movie star-in-the-making to capture a remarkable story of abuse and perseverance.
Stefanie Scott brought heart to the worst story you've ever heard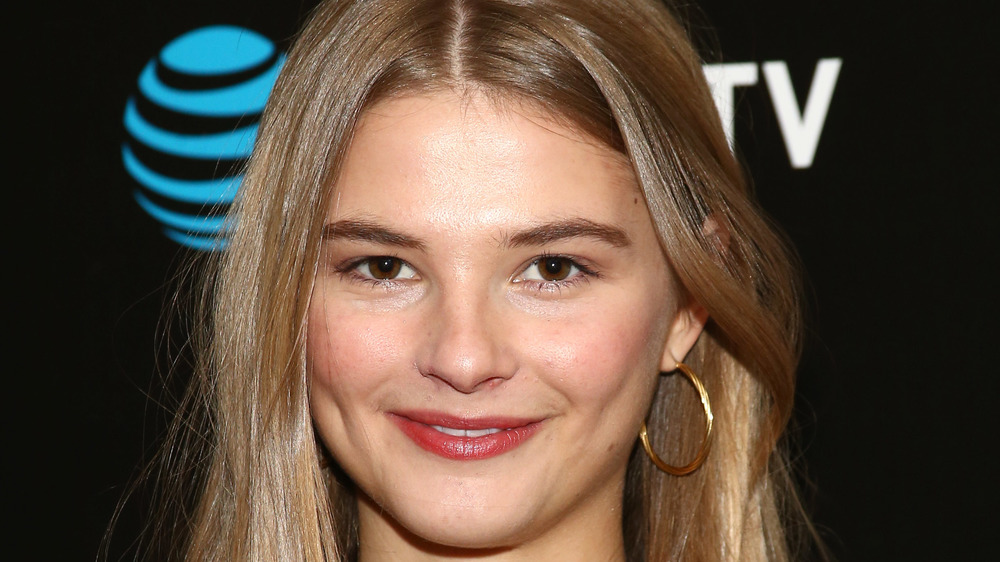 Tommaso Boddi/Getty Images
Nobody thinks parenting is easy, even in the best of circumstances, but a bad day for a modern mom might be spilled juice putting the iPad on the fritz. For that reason, the mind reels trying to conceive of a parent keeping three children sane in Elisabeth Fritzl's condition. Elisabeth Rohm says Stefanie Scott's maternal instincts made Girl In The Basement work.
"She was my first choice," Rohm told Nicki Swift. "We then did go through the casting process, but it was always Stefanie Scott for me." It's Scott's humanity in the most inhumane situation. "There was a magic to that girl in that basement. And she brought life and beauty and creativity, inspiration and love, and created normalcy in an environment where she was underground for 20 years with her children."
Scott plays the "Elisabeth" role without much wailing or gnashing of teeth. The film mostly elides the first five years she spent entirely alone. But once motherhood was forced upon her, she embraced it. According to Rohm, Scott knew just how to play that. "There is that delight and that sort of creativity that she brought to their lives. I wanted it to be authentic and Stefanie is very young and doesn't have children. I think she did an incredible job being a very convincing, loving mom under the worst of circumstances, even when she has to tell her children what's really going on."
Elisabeth Rohm knew young Stefanie Scott could play a middle-aged captive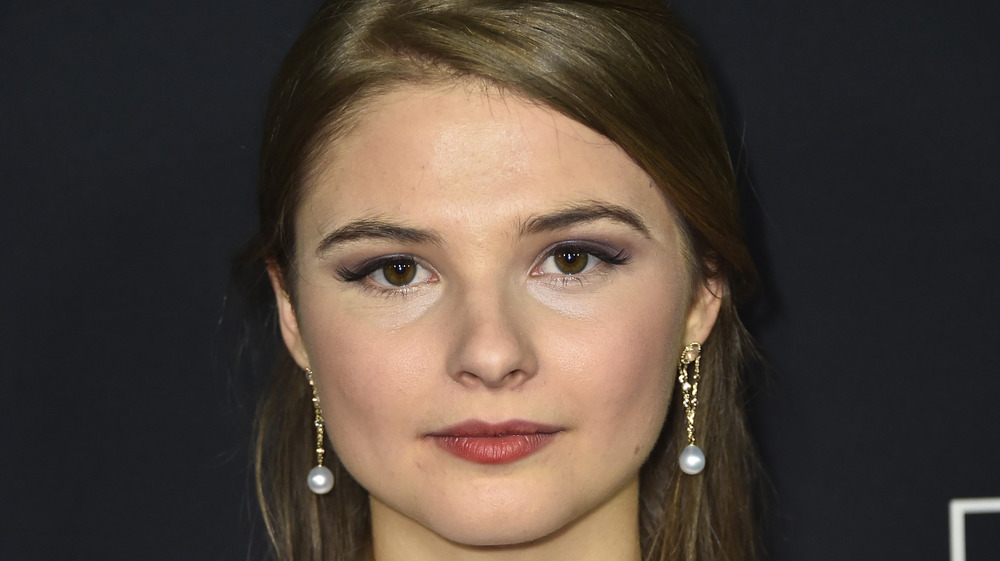 Frazer Harrison/Getty Images
There are infamous stories of Hollywood directors breaking down their stars on set so that when cameras roll, the emotions you see are real. First-time director Elisabeth Rohm said she had no need for such method manipulations with her Girl in The Basement cast.
"I didn't need to break them down," Rohm told Nicki Swift. "Stefanie Scott, Judd Nelson [who plays the character inspired by Josef Fritzl], Joely Fisher [who plays the matriarch of the family in the film], they were all so brave and awesome." Rohm explained Scott had just the right blend of traits for Lifetime's take on this tale. "She was so self-contained and yet so raw, so unrehearsed, so pure. And I thought, 'How do you tell a story about a girl in a basement and stay with her and live there with her for this length of time?' But she, I felt, could carry a movie, and had the vulnerability and the fearlessness to do what she did."
This is a story about unspeakable abuse, but perhaps one of the hardest details to reconcile is all those years. Time is the most irrevocable thing to steal from a person's life, and again, Scott nails it in every beat. "She is so brave from the pregnancies to all of those births, to aging there, to telling the story of incest to her children," Rohm revealed. "I knew she had the chops."
If you or someone you know has been the victim of sexual assault, you can call the National Sexual Assault Hotline at 1-800-656-HOPE (4673) or visit RAINN.org for additional resources.
Girl in the Basement is available to watch on Lifetime now.