The Real Reason Jane Fonda Doesn't Want To Get Married Again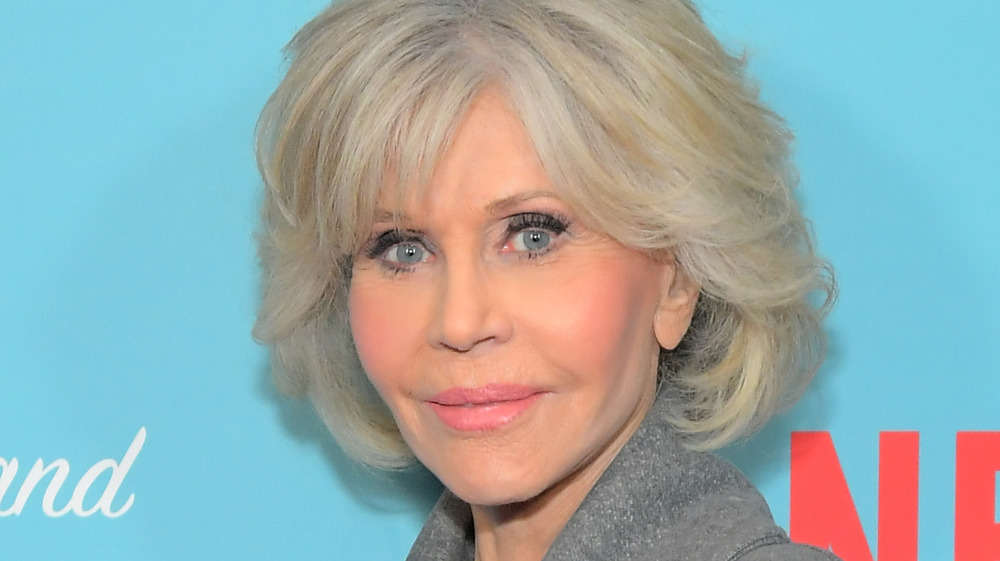 Charley Gallay/Getty Images
Jane Fonda has enjoyed a long, prosperous, and inspiring career over the years. The actor — who has been active in the industry since the '60s — has racked up a number of accolades over the years, including multiple Oscars, Golden Globes, and Emmys. On Feb. 28, 2021, Fonda hit another milestone, receiving the Cecil B. DeMille Award at the 78th Golden Globes. In her acceptance speech, Fonda articulated that "we are humans first" and emphasized the importance of diversity and storytelling. 
Despite being something of a legend in Hollywood, Fonda also knows how to keep it real. The actor has spoken candidly about her past relationships, which include three marriages that all ended in divorce. In 2017, she opened up to Vogue about how she lived a "double image" and how she "made sure no one — especially boys or men — could see who [she] really was; that [she] could get really angry, that [she] could not be pretty, that [she] could be tough." Fonda also noted that, when she left her second husband, she felt like she was "no longer a double image."
Upon receiving the Cecil B. DeMille Award at the Golden Globes, Fonda is opening up about relationships once again — this time, however, she's explaining why she has no desire to remarry. Keep reading to learn Fonda's surprising reason for wanting to remain single.
Jane Fonda's reason for not remarrying is very relatable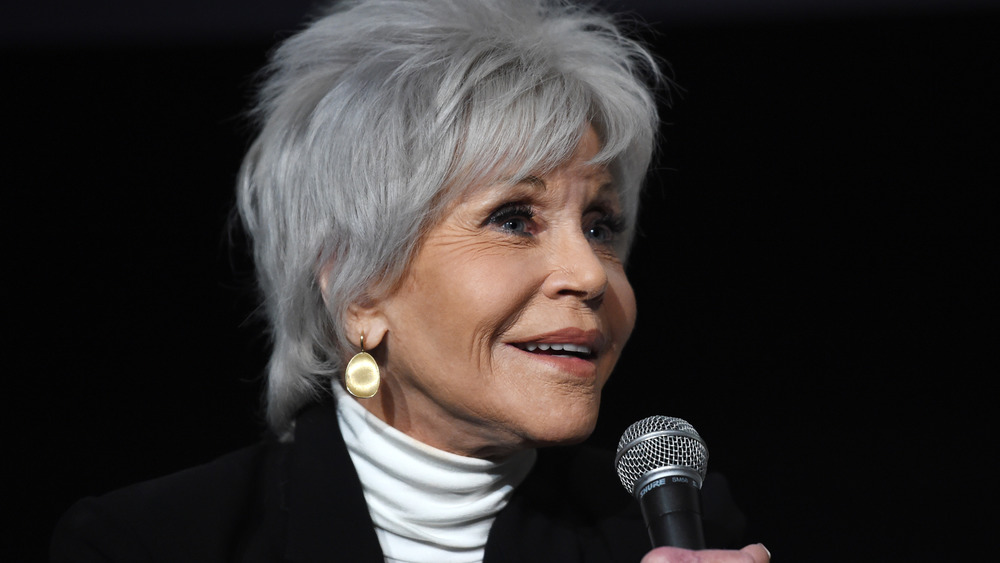 Amanda Edwards/Getty Images
Jane Fonda has been married three times — first to director Roger Vadim from 1965 to 1973, then to politician Tom Hayden from 1973 to 1990, and lastly to CNN founder Ted Turner from 1991 to 2001 (via People). It has been decades since Fonda was last married, and as it turns out, the iconic actor does not miss married life at all.
While speaking to Page Six ahead of the Golden Globes, Fonda was asked if there was anything she has not accomplished yet, but wants to. "I'll tell you something that I haven't achieved, which is a successful marriage," Fonda responded. "But the second part of your question is, 'Do you want to?' I don't want to," she further explained. "See I live by myself. I don't have any guy who doesn't want a woman who is willing to be angry and who doesn't want a woman who is willing to be angry and stand up," the actor said, mirroring the sentiments from her 2017 Vogue interview. 
Fonda then went on to reveal a relatable reason for wanting to remain single. "I can watch whatever I want on TV. So I don't ever want to be married again. But it's something I wish I'd been better at," she admitted.
Though marriage may not be in the cards for Fonda, the actor clearly prefers it that way, and has made a wildly successful life for herself all on her own.