Why Meghan Markle's Choice Of Earrings Is Causing A Big Controversy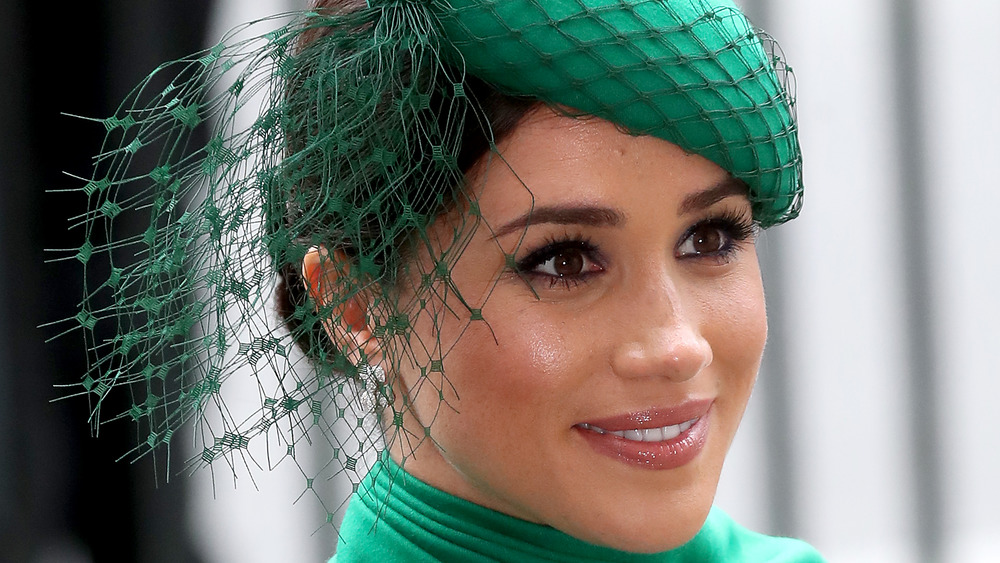 Chris Jackson/Getty Images
Meghan Markle, the Duchess of Sussex, is shrouded in another controversy — this time over her choice of earrings. The actor and wife of Prince Harry is firmly back in the spotlight ahead of the couple's no-holds-barred interview with Oprah Winfrey, set to air on March 7, 2021. The tell-all marks the first time the couple have really sat down together to tell their story in their own words, with a teaser that dropped in late February 2021 hinting they won't be holding back.
In one dramatic moment, Oprah tells Meghan, per Page Six, "You've said some pretty shocking things here .. wait, hold up, wait a minute," while Meghan also described her few months as a senior member of the British royal family "almost unsurvivable." But ahead of this interview everyone's talking about that's sure to deliver some jaw-dropping revelations, Meghan is courting controversy for an accessory choice. Keep reading to find out why.
Why Megan Markle's earrings were so controversial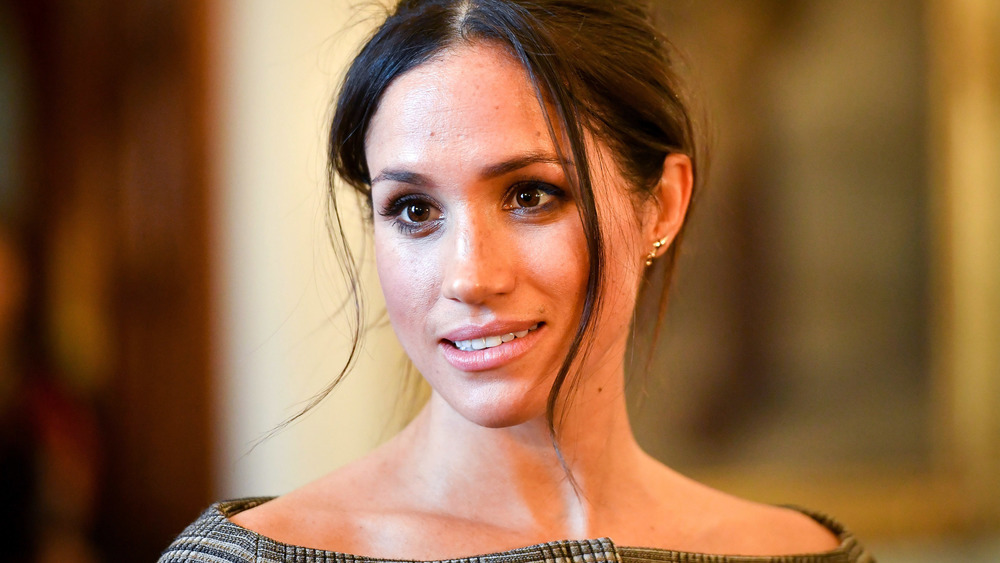 Wpa Pool/Getty Images
In a March 2021 report from The Times, Meghan Markle was said to have worn a pair of diamond earrings while attending a dinner in Fiji in October 2018. The outlet alleged that they were a wedding gift from Crown Prince Mohammed bin Salman of Saudi Arabia, and claimed that Meghan wore them only three weeks after he allegedly approved the killing of a Washington Post journalist named Jamal Khashoggi, who was an outspoken critic of the Crown Prince.
The killing happened inside the Saudi consulate in Istanbul and was reportedly discovered by U.S. intelligence, according to The New York Post, making Meghan's decision to wear the item as rumors swirled about the Crown Prince's involvement extremely controversial.
Kensington Palace claimed at the time that the earrings were "borrowed," but did not confirm who they had been borrowed from. Per The Sun, Meghan's lawyers stated that "every relevant staff member knew who the earrings were from and that she was unaware of rumours at the time that the prince was involved in the murder of Khashoggi."
What Meghan Markle said about the allegations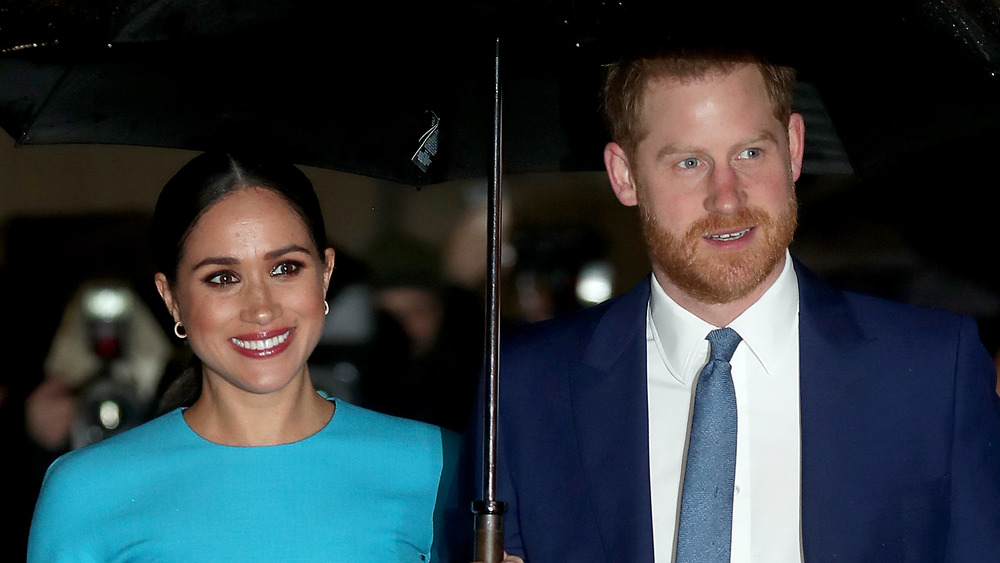 Chris Jackson/Getty Images
The allegations about Meghan Markle's controversial earrings choice in 2018 came amid a larger report from The Times, which also accused the pregnant star of allegedly bullying palace aides during her time as a working member of the royal family. The report claimed Meghan made at least one staff member cry and alleged that two senior members of the palace staff were supposedly bullied into leaving their jobs because they felt "humiliated" by the former Suits star. Another source — who claimed to be a former member of staff — said that working for Meghan felt "more like emotional cruelty and manipulation, which I guess could also be called bullying."
In a statement issued to and printed by the publication about all the claims, the Duke and Duchess of Sussex described the report as being "a calculated smear campaign based on misleading and harmful misinformation" and added that the couple was "disappointed to see this defamatory portrayal of The Duchess of Sussex given credibility by a media outlet."