Eric Trump Has A Message For Joe Biden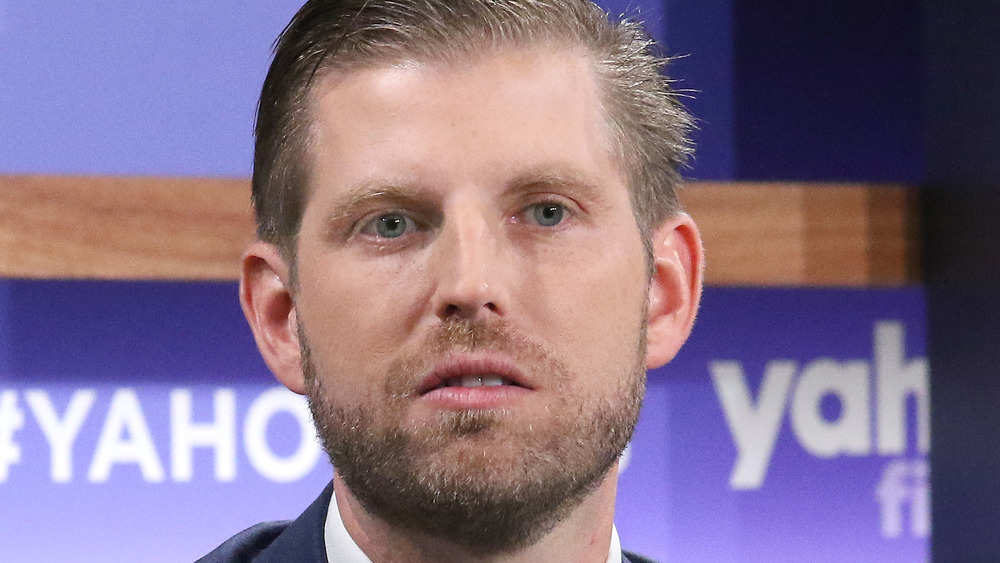 Jim Spellman/Getty Images
Although former President Donald Trump is banned from Twitter, that has not stopped his family from posting exactly what's on their mind on the platform. For instance, when Trump was acquitted in his second impeachment trial on Feb. 13, 2021, two of his sons, Eric Trump and Donald Trump Jr., were happy to have one final word on the matter. "2-0," Eric tweeted, seemingly trolling those who opposed. Meanwhile, Donald Jr. tweeted a photo of his father's head photoshopped onto an image reminiscent of Rocky Balboa that read, "Back to Back Impeachment Champ." 
Along with the photo, he wrote, "When the establishment hates you and wants to prevent you from ever running again you know you're doing something right." Eric followed up with another tweet that promised more to come. "Our historic, patriotic and beautiful movement to Make America Great Again has only just begun," he said. "In the months ahead I have much to share with you..."
Donald Trump's sons seem to be carrying on his legacy of being vocal on Twitter, and now Eric has returned with a message for President Joe Biden.
Eric Trump is not happy with Joe Biden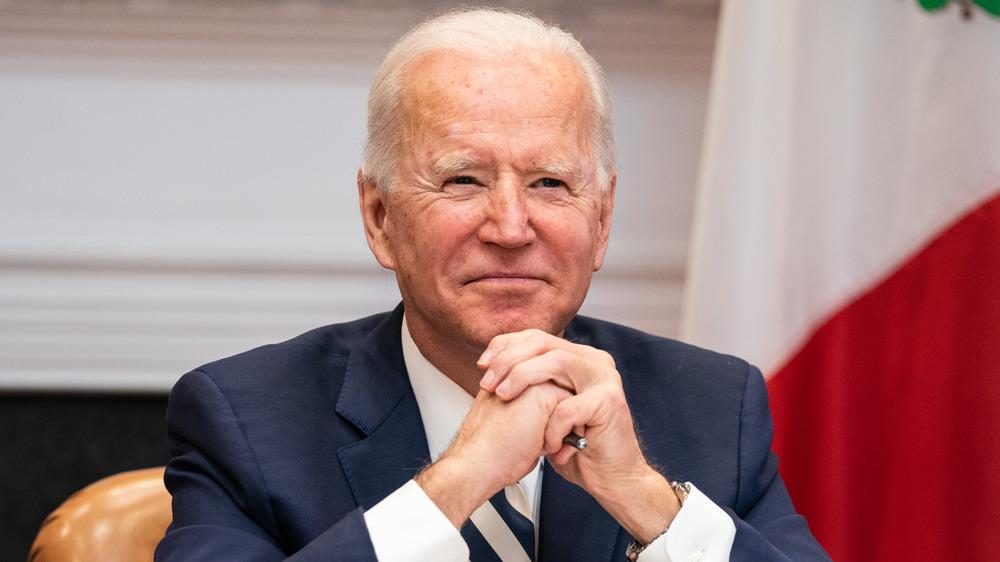 Pool/Getty Images
It's safe to say it is less than likely that Eric Trump will ever be happy with President Joe Biden (unless he leaves office), so it's not much of a surprise that he has taken aim at the current commander-in-chief on Twitter. On March 3, 2021, Eric tweeted, "Gas prices are going through the roof – thanks #JoeBiden." He replied to his tweet with a photo of a gallon of regular gas priced at $5.599.
His tweet sparked a wild debate, with some people blaming Biden for gas prices and others fiercely defending him. "The President has nothing to do with the price of gasoline," one person replied. Another argued that the rising gas prices are "the easiest thing to see day to day that has been directly a result of the newly sitting president."
Yahoo! reported in February 2021 that there are a number of factors contributing to the rising prices of gas in the U.S. "Crude, not demand, has been the main factor driving gas price increases this year," Jeanette Casselano McGee, a spokeswoman for the American Automobile Association (AAA), told the outlet. AAA data shows that the average price of gas in most states is higher than it was one year ago, when gas prices plummeted due to restricted traveling brought on by the coronavirus pandemic. Yahoo! also reported that changing supply and demand levels have helped prices quickly increase.