The Funny Bit Hannah Berner Plays With The Summer House Cast - Exclusive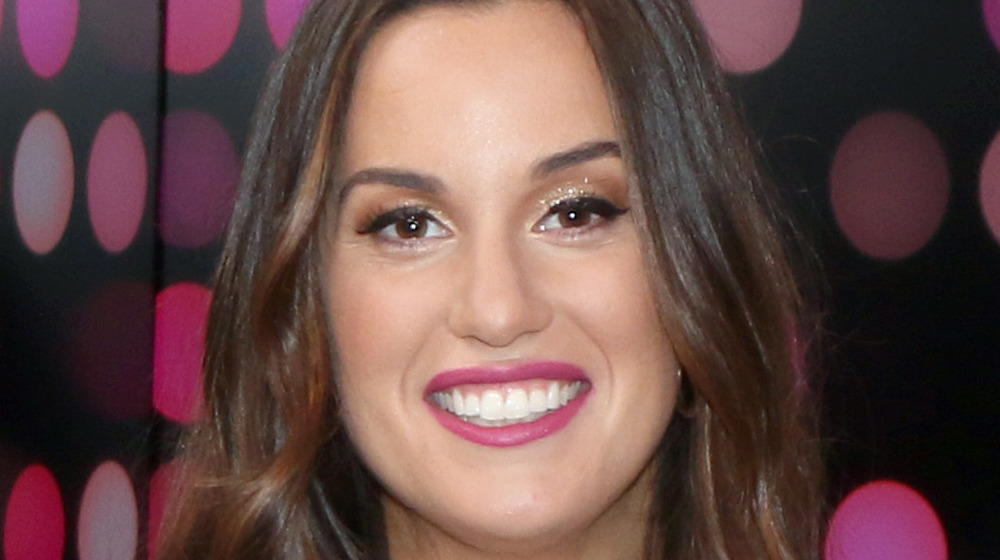 Jim Spellman/Getty Images
Hannah Berner's busy. As the creator of the Berning In Hell podcast, she interviews comics and reality show stars. Berner is also a regular on Summer House, Bravo's hit show about a group of friends (read:frenemies) sharing a house in the Hamptons, and all the hookups and alcohol-fueled bickering that such an environment breeds. In 2020, Hannah spun off her Summer House notoriety to land a gig as a host of Bravo's Chat Room, where she and fellow Bravo-lebrities Gizelle Bryant and Porsha Williams dish on big Bravo moments, drink gobs of wine, and get real on pop culture.
"I think on Chat Room, what's interesting is that we know what it's like to be on camera," Hannah told Nicki Swift in an exclusive interview, adding, "We have an interesting element of behind-the-scenes tea that if you listen, you understand where it's easy to think these people are one-dimensional." She continued, "We try to think deeper and be like, 'You know what? Maybe she's ticked off about the production.' There's always things that you can try to see past because you know the game."
As they parse the personalities of the Bravo universe and beyond, one of the Bravo's Chat Room hosts' best bits is declaring who's an "auntie" and who's a "niece." Who wants to order people around? And who just wants to hang out? We asked Hannah to apply this rigorous scientific method to the Summer House cast, and she was happy to oblige.
Kyle Cooke is obviously an 'auntie'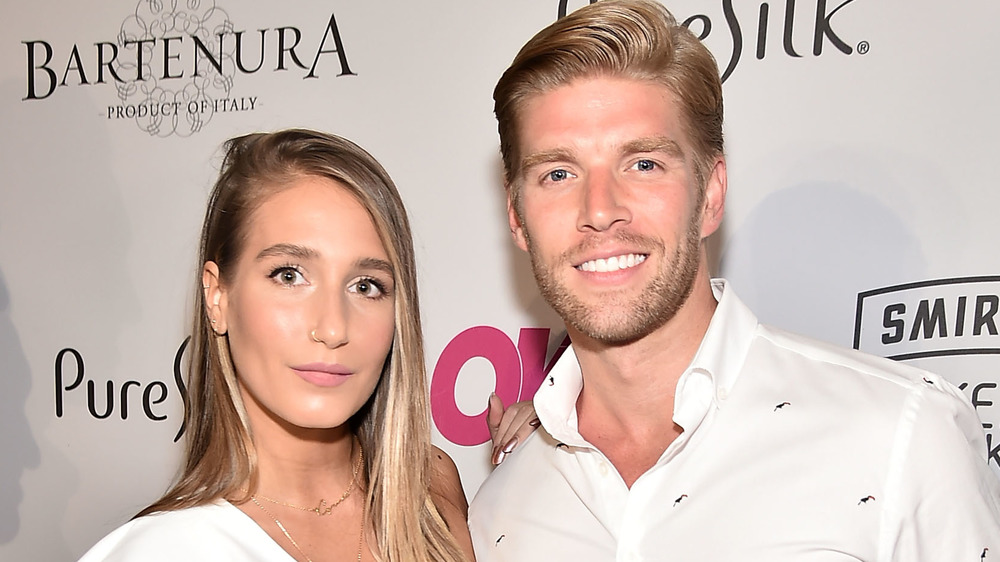 Theo Wargo/Getty Images
"Oh my god, this is fun. So, we'll start off with the obvious. Kyle is an auntie," Hannah Berner said of Summer House's de facto house parent Kyle Cooke. "Sober Kyle during the week is such an auntie." She added, "But even when he drinks, he's also like, 'Now we're drinking! Now we're having fun!' His mullet is when he goes full auntie mode." (That's a reference to Kyle's infamous party-in-the-back blonde wig that's turned up at numerous Summer House parties.) 
What about Amanda Batula, Kyle's partner in life and house parenting? "I think Amanda, because she's with Kyle, she has to be more auntie and she has to show him that she's going to be mature and wake up early and take care of the kids one day because that's, I guess, a vital part of their relationship. But she does have niece qualities when she's with the girls. We bring her to niece level." 
Hannah also knows what's up with housemate Danielle Olivera. Hannah says Danielle's "an auntie for sure, because she has the 9:00 to 5:00. So, she's very into her Zoom calls. We'd be trying to, like, go on Instagram, and it's like 'Danielle's on the internet on a Zoom call.'" 
Hannah Berner talks nieces and 'new auntie energy'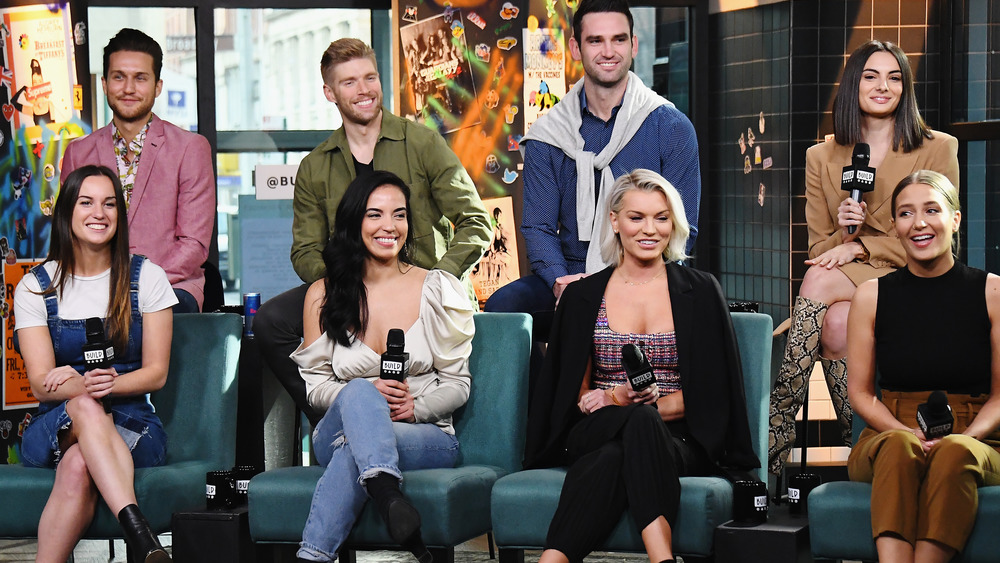 Nicholas Hunt/Getty Images
During the fourth season of Summer House, Hannah Berner made waves with fellow housemate Luke Gulbranson, and that drama bled into Season 5. OK, but has it influenced his niece/auntie status? "Luke is just like on his own planet," she told us. "He doesn't know what an auntie or a niece is, and he's just existing." She added, "We let him do whatever he wants." As for Carl Radke, reformed house wild man, "[he's] become an auntie this season. He's become self-aware, reflecting on himself." Hannah continued, "As you can tell, it's a spectrum, so we love that kind of new auntie energy from Carl."
Hannah and Lindsay Hubbard started Season 5 of Summer House in a dust-up, and in typical fashion, Hannah faced it head on. But in the meantime, we have to know: is Lindsay a niece or an auntie? "It's funny because Lindsay, I think she would like to be an auntie, but I think deep down, she's a niece," Hannah said. "She wants to have an organized list of her mature life, but it's like, she just loves drinking. She loves drinking and messy fighting and that's niece behavior." 
The reality star also characterized newcomer Ciara Miller. "I also think Ciara, she comes in and she's trying to sift who is she fitting into? I don't want to give anything away, but that girl's a niece." That only leaves Hannah herself and longtime pal Paige DeSorbo. Verdict? "Paige and I are just the ultimate nieces."

Summer House airs Thursdays on Bravo.