The Real Reason Alec Baldwin Deleted His Twitter Account Again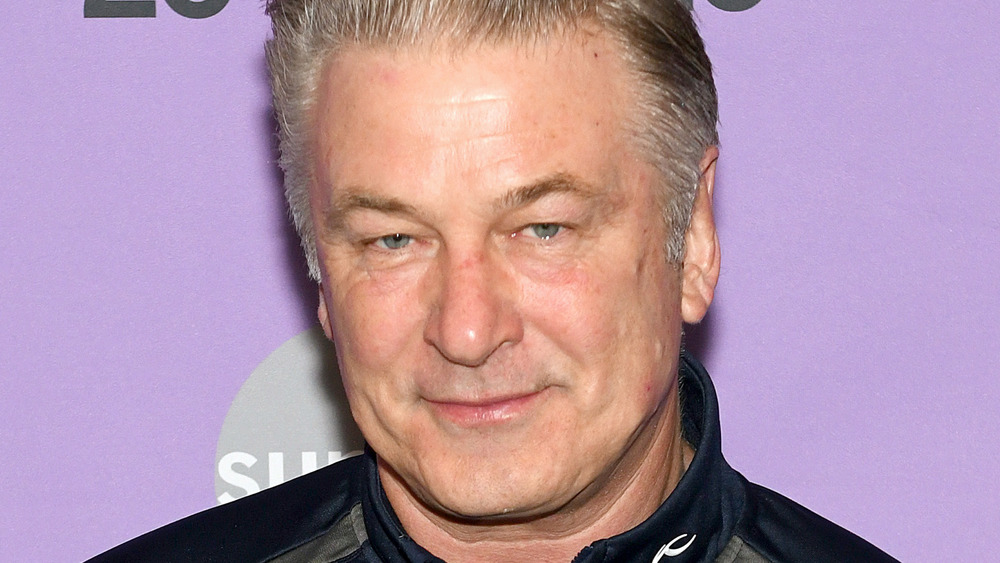 Jim Bennett/Getty Images
Alec Baldwin took to Instagram to reveal why he deleted Twitter. In an Instagram video, the actor claimed he is taking time off of Twitter after a joke about The Crown actress Gillian Anderson didn't go over too well with his followers.
According to People, Baldwin retweeted a CNN article titled "Gillian Anderson's American accent throws some people off" with the caption "Switching accents? That sounds ... fascinating." The tweet seems to be playing off his wife Hilaria Baldwin's recent controversy over her heritage.
Hilaria came under fire back in December 2020, when Twitter users alleged that the yoga instructor had been faking her Spanish heritage and was born and raised in Boston, Massachusetts, armed with a long list of receipts, per Vox. Hilaria later apologized and said she adopted the Spanish culture and language after spending time in Spain as a child. Both Alec and Hilaria Baldwin took a social media break after the uproar.
"I find that, of course, on Twitter — which is where all the a–holes in the United States and beyond go to get their advanced degrees in a–holiness — that Twitter is a place I had used as a news aggregator, and I suppose I will do my best to find other places that are similar in their news aggregation," said Alec Baldwin about his latest Twitter departure.
Alec Baldwin says Twitter has too many haters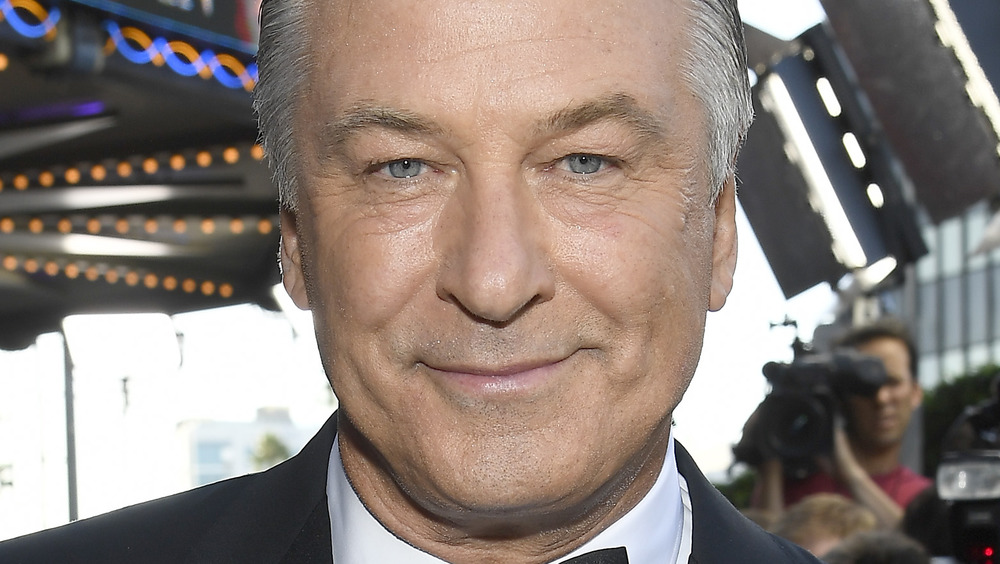 Kevork Djansezian/Getty Images
In his explanation video, Alec Baldwin clarified his tweet about Gillian Anderson was by no means shade to the actress who he is a "huge fan" of (via People).
"You can't do irony in the United States anymore, because the United States is such an uptight, stressed-out place, and such an unpleasant place right now," said the 30 Rock actor on Instagram. "That comment was meant to just illustrate the point that ... the multicultural expressions of anyone, for that matter — whatever country, language, music, food, clothing, art — any of it, whatever of those expressions are important to you, that's your business."
Baldwin previously lashed out at his family's critics, standing by his wife amid claims she lied about her Spanish roots, but now, the SNL actor is saying the Twitter haters are just not worth it: "I know everybody would say, 'Just ignore all these haters,' [but] the problem with Twitter is [that there's] a lot of haters."