Donald Trump's Latest Statement Is Turning Heads. Here's Why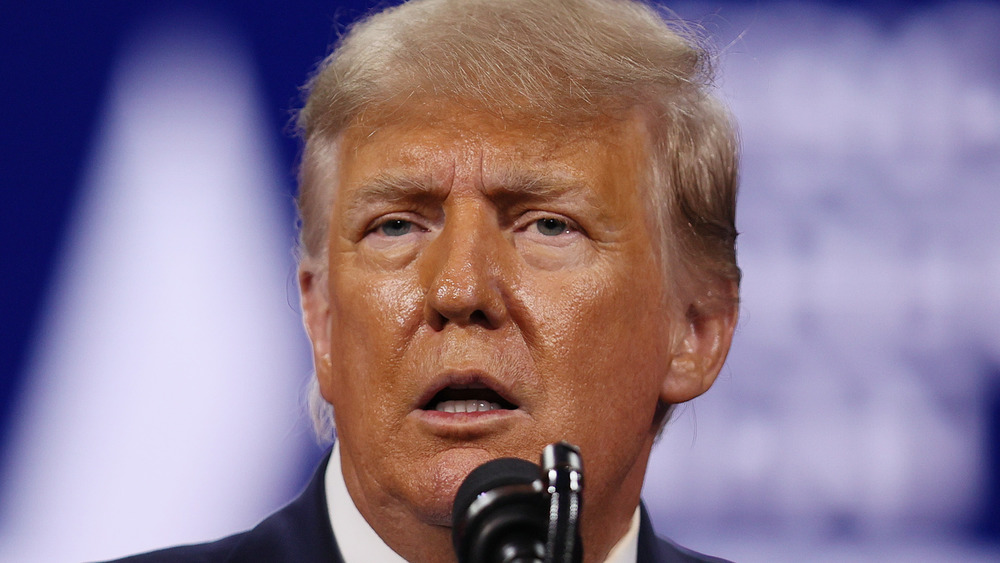 Joe Raedle/Getty Images
As usual, Donald Trump's latest statement is turning heads. Trump barked at The Wall Street Journal on March 4, 2021 over an editorial that was negative towards the former president. The Wall Street Journal editorial board published an opinion piece earlier in the week, urging Republicans to move on from Trump. The conservative newspaper's editorial board asked a critical question: "If he was so great politically for the GOP, why is the party now out of power?"
"Democrats are slowly erasing the Trump legacy on taxes, deregulation, energy, education, and so much more," the editorial continued. "Mr. Trump never reached a job approval rating above 50% despite his policy achievements. The public dislike is personal."
In response to the negative editorial, the former president released a statement saying that "nobody cares much about The Wall Street Journal editorial anymore," according to The Hill. Rupert Murdoch, owner of Fox News, also owns the conservative journal, so it's possible that the negative editorial a surprise to Trump.
Read on to learn more about why the former commander-in-chief blasted The Wall Street Journal, and why he blames former ally Sen. Mitch McConnell for GOP Senate losses in Georgia.
Trump spreads the blame around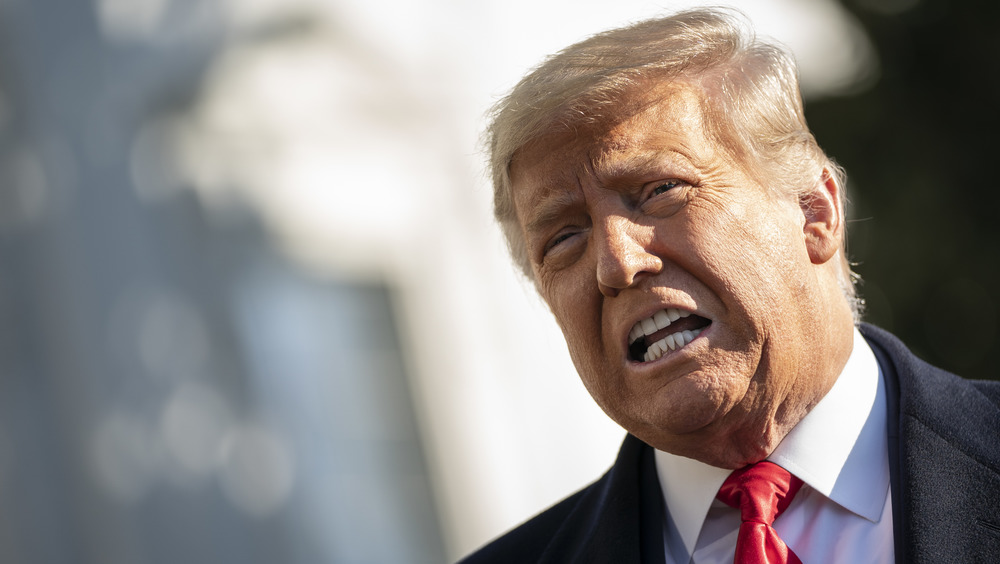 Drew Angerer/Getty Images
The Wall Street Journal editorial offered a brutal critique of Trump's 2021 CPAC speech. The conservative newspaper wrote, "if CPAC represented America, Mr. Trump would still reside in the White House, not Mar-a-Lago." The WSJ editorial board also pointed out that Trump lost to Joe Biden by seven million votes, a pesky fact that the former president and many of his followers have not acknowledged.
Instead, on March 4, 2021, Donald Trump's statement blasted the Wall Street Journal and took the opportunity to criticize his former ally, Mitch McConnell. The former president hit back at the conservative newspaper for questioning Republicans' continued loyalty to him, claiming that "They have lost great credibility."
According to The Hill, Trump also snarled at fellow Republican Sen. McConnell in his statement, calling him "the most unpopular politician in the country." The former president, apparently writing in the third person, alleged that the Republican leader only "won in Kentucky because President Trump endorsed him" and claimed that "Democrats who bought the Georgia election—and McConnell let them do it!" The Hill, however, reported that McConnell "won reelection by nearly 20 points, his largest margin of victory since 2002." However, despite the fiery language, it doesn't seem likely to change the relationship between Trump and McConnell.